Graham (Gus) Glasson from the Blue Mountains Vietnam Vets Association (NSW) has advised us that Gregory Michael Aleckson, MID, passed away at the Nepean Hospital on the 14th December 2007. Greg enlisted in the RAAF in June 1964, served as a Medical Orderly at Base Support Flight South Vietnam from May 1967 until May 1968, eventually made FSGT and was discharged in July 84. We are not sure why or how Greg received his MID.

*****
Peter Nelms advised us that Ralph Dries, ex 20 Appy, passed away in Canberra on Wed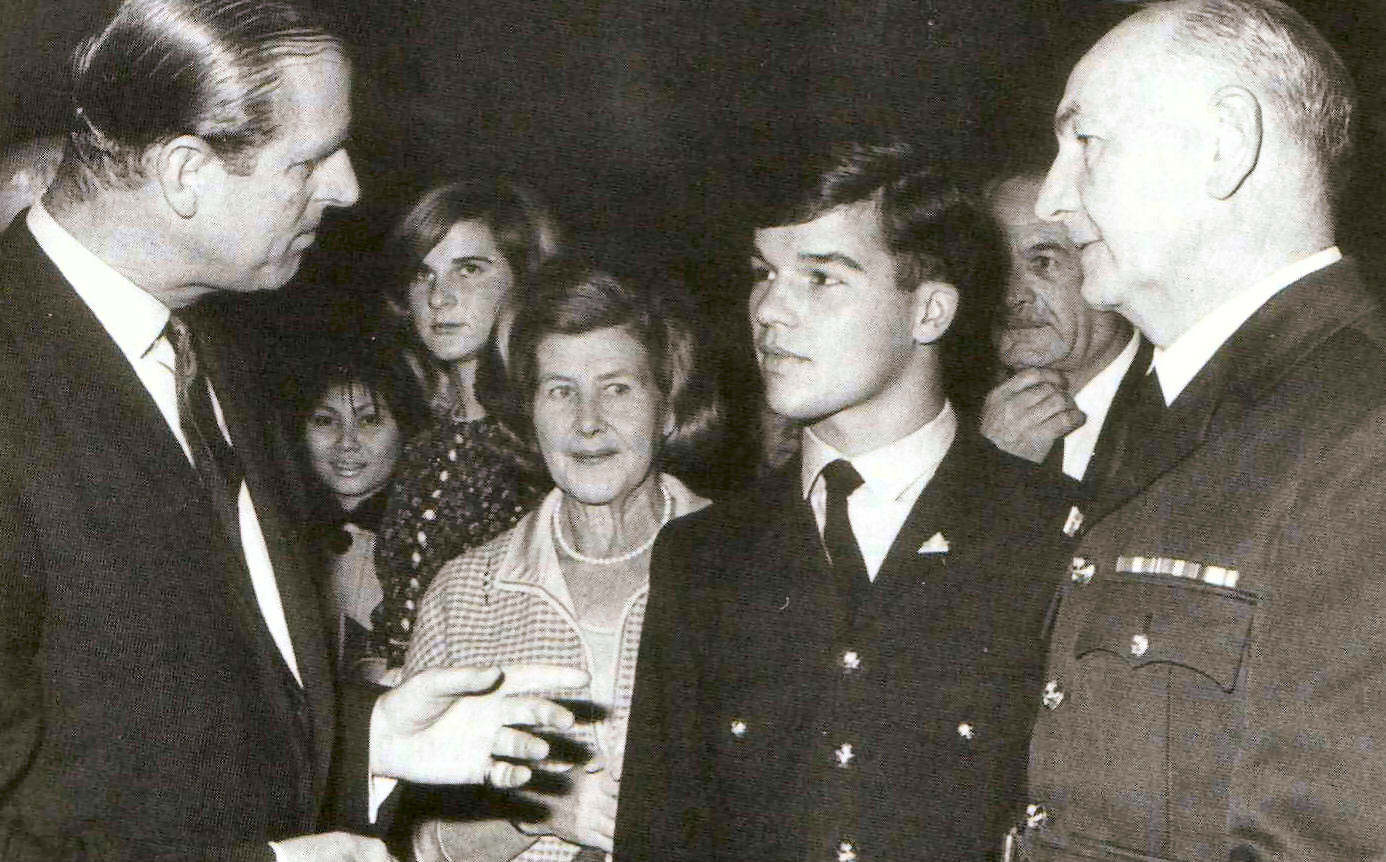 nesday the 12th December. It appears he was walking his dog that day and while out suffered a heart attack. His funeral was held on the 19th December. Ralph will be sadly missed by his wife Jenny and his 4 children Tavis, David, Danielle and Ben. Ralph, shown at right, was awarded the RAAF apprentice of the year in 1967 and is shown being congratulated by HRH The Duke of Edinburgh and the late Wng Cdr E.R. Hall.
Nick Barneveld attended the funeral and spoke on behalf of all of Ralph's friends. You can read his very moving remembrance address here....
*****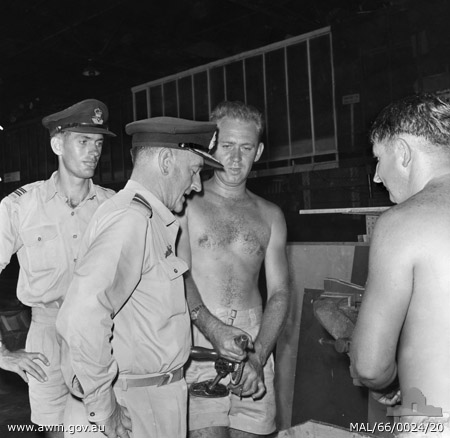 Cpl Raymond Charles (Chubby) CHANDLER MID, Ray was a metal basher with 35 Sqn from 22/10/1965 to 20/06/1966 then went back again with 9 Squadron from 29/04/1970 to 29/01/1971. He passed away in late October 2007.
Ray, seen here, in March 1966 in Vung Tau on the right, along with (L-R) Flt Lt Richard Jones, EngO, AVM F Headlam and John Curry, general fitter.
He was farewelled on Monday 29th October 2007 at the Fremantle Cemetery. Prior to that, the service at the chapel was packed with mourners who were all united in the celebration of Chubby's life. It was estimated there would have been approx 200 people to send him off on his last journey. He would have had a laugh at 40 of his ex-RAAF mates who formed a Guard Of Honour for him. They stood firm and tall at attention (albeit with protruding guts) as his casket passed by - proud to have known such a good man.
Chubby was farewelled by his wife - Pat, his loving family, by many of his ex-RAAF colleagues and numerous people whom he had met and befriended over his 70 years. Chubby touched the soul of all who knew him - he will be sorely missed.
Ted Mac says, "I'm sure I can speak for all when I say during our time in the RAAF, we've all met many people with whom we share a common experience. Some of those people, for one reason or another, stand out from the rest - Chubby was one of those. We have been privileged to have worked with and to have known one of Nature's Gentlemen - the "Metal Basher - Extraordinaire.
Rest in peace - Big Fella."