The Hercules has recovered space capsules and worn skis in Antarctica, and dropped massive bunker-busting bombs in Vietnam and Iraq. It is also the biggest aircraft to operate from an aircraft carrier.
It has been the backbone of many of the Australian Defence Force's most important operations in the past 50 years. It has provided combat airlift capability, including tactical transport of troops and cargo, as well as special-forces insertion, parachuting and air drops. In recent years the RAAF's Hercs have seen more active duty than any other RAAF aircraft.
The introduction of the Hercules in 1958 boosted the RAAF's airlift capacity. In the immediate post-war years, the RAAF had relied on the Douglas C-47 Dakota, the military version of the twin-engine DC-3, to fill most of its transport needs.
With the arrival of the Hercs, the Canberra based No 36 Squadron relinquished its World War II era Dakotas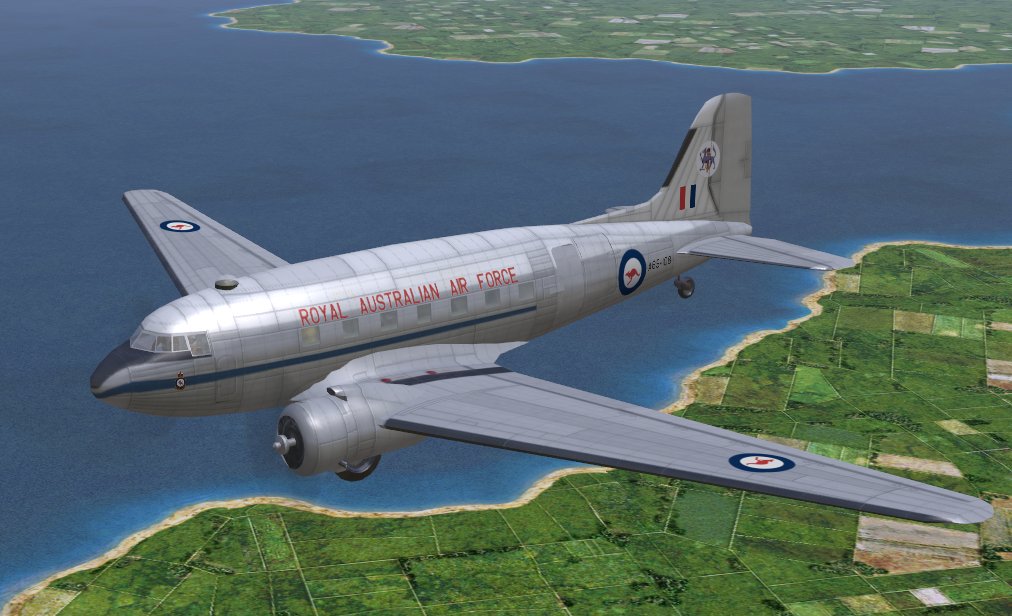 and moved to Richmond to take delivery of the 12 C-130A aircraft. The powerful 56,500kg Hercules could fly twice as fast, higher and further than the piston-engine Dakotas and could carry 100 troops, four times the load of the 11,500kg Dakota.
In 1966, 37 Sqn took delivery of its 12 C-130E models to supplement the A models and service the demands of Australia's growing involvement in the Vietnam War. Some of the more memorable achievements of RAAF Hercules include extensive service in Vietnam in the 1960s and 70s, and the emergency response to Cyclone Tracy at Darwin in 1974-75.
In 1989, Prime Minister Bob Hawke used the RAAF's Hercs as strike busters to fly 172,000 civilian passengers during the four-month domestic pilots' dispute.
Today, three RAAF Hercules are based in the Middle East, and continue to provide vital airlift support to Australian and Coalition forces. Fifty years on, the ever reliable Hercules have flown millions of kilometres in RAAF service without a serious safety incident.
The rugged workhorse and jack-of-all-trades is likely to soldier on for at least another decade or two before being replaced, most likely by an updated version of the Hercules not even on the Lockheed-Martin drawing boards yet.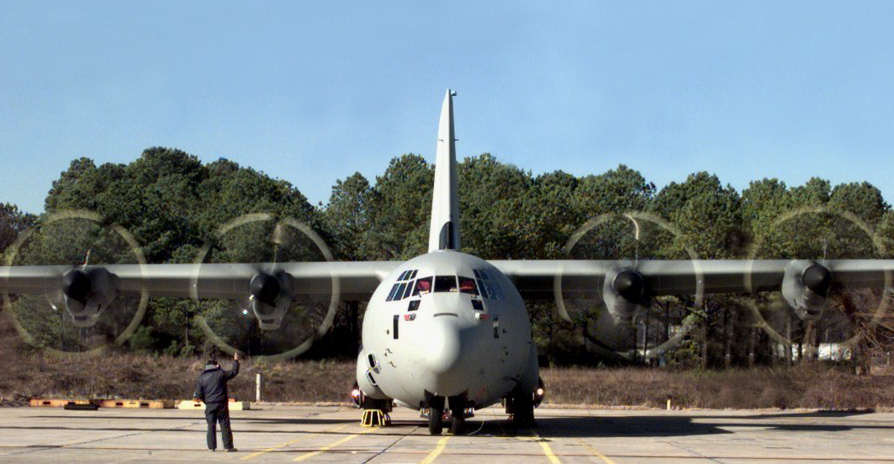 The most comprehensive update of the C-130 came with the J-version in 1996. The airframe was mostly been left unchanged, except for the composite flaps and leading edge surfaces and the removal of the external fuel tanks.
Big changes however came with the new generation engines, the Allison AE 2100 turboprops with swept Dowty propellers, the new simplified wiring and systems inside the aircraft and the new flightdeck which now features two HUDs, four large MFDs, five monochrome displays and fighter-like controls on the control columns and a full electronics upgrade. With these updates it has now become a two crew flight deck.