Pygmy McAndrew wrote from the UK, He says, "We came over originally for 2 years, 8 years ago. However, I resigned from work (Alstom Transport Service) at the start of the month. We have finally decided we would like to be back home with our families, so, at the moment, we are busy packing and trying to get removalists organised and sort out our trip home and hope to be back in Oz at the end of February 2009. Then I'll be looking for a house and a job.
I have a lot of photos from the RAAF days but they are all back in Oz. Once we get settled I'll send in a few."
Thanks Pete – look forward to it – tb
Noel Hadfield says The RAAF Engineers Officers Association will hold its Annual Reunion on Thursday 6 November 2008. This year, the function will be a luncheon, in the Collins Room at Batman's Hill on Collins Hotel, 623 Collins Street, Melbourne. Assembly will be at 12.00 noon for lunch at 12.30 PM. Beer, wine and soft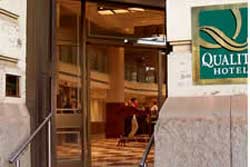 drinks will be served on our arrival. Dress will be jacket and tie and our MC will be Rick Toholka. Cost per head will be $40.00.
The venue is located at the corner of Collins and Spencer Streets and is readily accessible by tram along Collins Street or Spencer Street; and by train at Southern Cross Station. Car parking is available nearby in Flinders lane and adjoining Direct Factory Outlets in Spencer Street at the end of Lonsdale Street.
Please let me know ASAP if you wish to attend to ensure your seat at the function. Payment is required not later than 30 October 2008. Please note that we are committed to pay in advance on confirmed numbers and so refunds will NOT be possible once the deadline passes.
We look forward to seeing you at the luncheon.
Greg Black, ex 18RMT, says, "Thanks for a great magazine, keep up the good work, it is always a pleasure to read and see what memories it can resurrect."


Bruce Jones, who as a Clerk Admin, did a couple of stints at Laverton. He was at 1AD from Nov65 to Jul67, BSLAV from Sep68 to Jan69, HQSC (TELENG) from Dec73 to Jun74 and was also in the O/R at Radschool at Laverton. He wrote, "Having just returned from the 'Blackhander's Reunion' at Amberley last Saturday - 11Oct 2008, I was struck with the nostalgia bug and decided to surf and find out about any other groups that I might fit into, and found the Radschool site"
Bruce says, "One of many interesting things I saw while at Radschool was the time Jumbo (FlgOff) Jordan took the salute on the CO's parade. I was posted to Radschool in Jan 1977 and from there to 35 Sqn in Jan 1978, so this happened around October 1977
Jumbo Jordan, who at the time was a boggie Radio eng, used to visit FSgt Spike Spykstra's office (Spike was the O/room senior NCO) very regularly and after each visit he left something out of place, it may have been a stapler left in the middle of the desk or the pen tray upended, date pad changed etc, etc.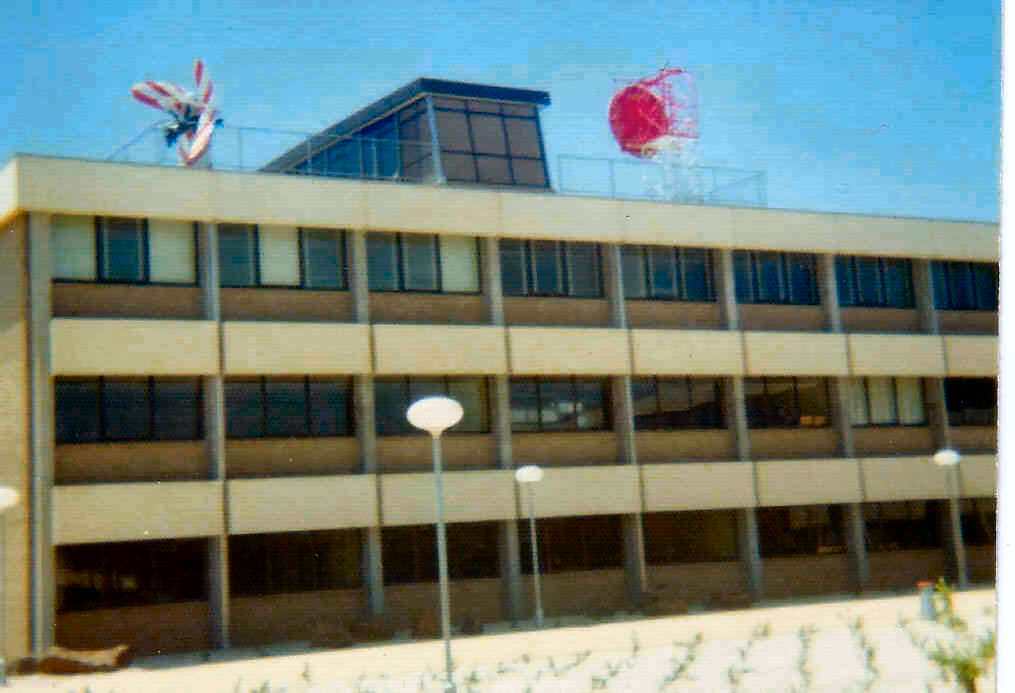 Now, as anyone who worked with Spike knew, he was a very patient man, but, he decided that enough was enough. He decided that the Orderly Room should do a little overtime one Tuesday morning (around 6.30am or 7.00am). The team included Spike, Jon Herriot, Dave Thompson (CLKA), Ron Brown, myself and others. Under Spike's direction we moved EVERYTHING from Jumbo's office and placed it on the parade ground in much the same position it was in his office. Pictures off the wall were placed in the relative position on the ground etc but the main feature was his desk and chair. I am not quite sure who Spike had 'worded up' but am assuming that the CO was aware of the situation and not many others.
After the parade was formed up and the pleasantries were done, the CO (I think it was Fred Wrigley) asked Jumbo to take up his position. Jumbo was not sure where 'his position' was but was advised to sit at his desk for the duration of the parade. At the conclusion of the parade Jumbo was instructed to take up his position on top of the desk and take the salute as we marched past.

I am pretty sure that from that point on Jumbo always addressed Spike from the office doorway and never adjusted anything on Spike's desk again."
Bruce says "I am sure that there were many photo's taken that morning and I would love to see some of them reproduced if anyone has copies".
SO!! If you've got any, please send them in to us.