Ken Smith got in touch, he says: Hi, I'm looking for a Keith Barry Carmichael, RAAF No A21832, who may have been a member of the Radschool association, he was stationed in Ballarat around 1950 and was the Best Man at my brother's wedding. As my brother and his wife are celebrating their 60th anniversary this year, they want to know if Keith is still around.

Thought you may have some knowledge or contact information for him. Regards
Sorry Ken, we don't have any info on Keith, but someone will – if anyone can help here, please get in touch, and congratulations to your brother and your sister in law on a wonderful achievement. tb
Kev Rosser got in touch, he says he wants some help to find a lost friend. "His name is Mike Eaton (wife, Christine) and he contacted me mid last year from Perth region WA. We spoke by phone and also e-mailed each other, however, since then due to a combination of electronic organiser failure and computer malfunction I lost his phone number and now that I have at last retrieved his e-mail, it's not active. Mike was a Groundie and finished his career as a W/Off at Radschool probably around 1987. He was a good bloke and I would like to find him as I have very few contacts in WA"
Can anyone help??
********
Good Advice.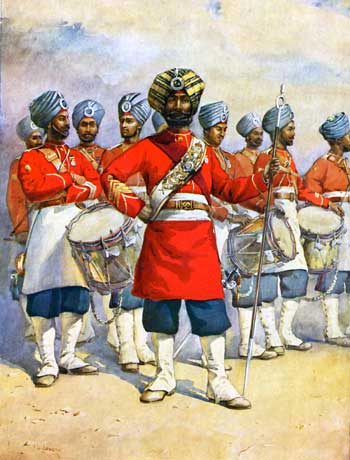 An officer should be comely, spritely and above all else, confident in his own dress and bearing. He should, where possible, eat a small piece of meat each morning with molasses and beans. He should air himself gracefully when under fire and never place himself in a position of difficulty when being shot at. He should eat his meals comfortably and ahead of his soldiers, for it is he whom is more important tactically on the battlefield and therefore he who should be well nourished. His hair should be well groomed and if possible he should adorn a moustache or similar facial adornment.
When speaking to his soldiers he should appear unnerved and aloof and give direction without in any way involving himself personally in the execution of arduous or unofficer like duties. He should smoke thin panatelas except when in the company of ladies where he should take only a small gin mixed with lemon tea. He should be an ardent and erudite gentleman arid woo the ladies both in the formal environment and in the bedroom where he should excel himself beyond the ordinary soldier with his virulent love making prowess.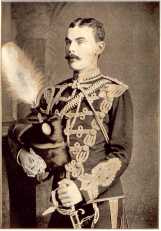 These I say to you are the qualities of an officer that set him apart from the lay person and the common soldier.
LT GEN Hubert Worthington
Commander In Chief
5th Royal Indian Mountain Division Bombay
12th December 1907
(We know Pete DeJonge lived by this creed all his life - tb)