Radschool Association Magazine - Vol 31
Page 3
Privacy Policy | Editorial Policy | Join the Association | List of Members | Contact us | Index | Links | Print this page
Page 3 Girl.
Our Page 3 girl this issue is the delightful Mal Dicker, who, back at Radchool, we knew as Mal Cornwell. Surely that was only a few short years ago - where has the time gone??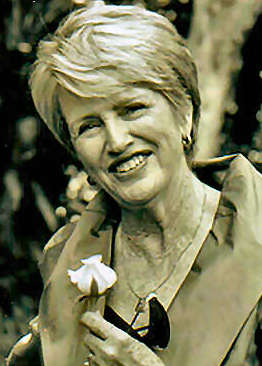 Mal is now living and enjoying life on the Gold Coast.
1AD Installation Team.
Malaysia – 1971
These blokes were at Butterworth in 1971. They were the 1 AD Telegraphy Engineering Flight of Telecommunications Installation and Maintenance Squadron and were the installation team posted in to build a new Communications Centre at Butterworth.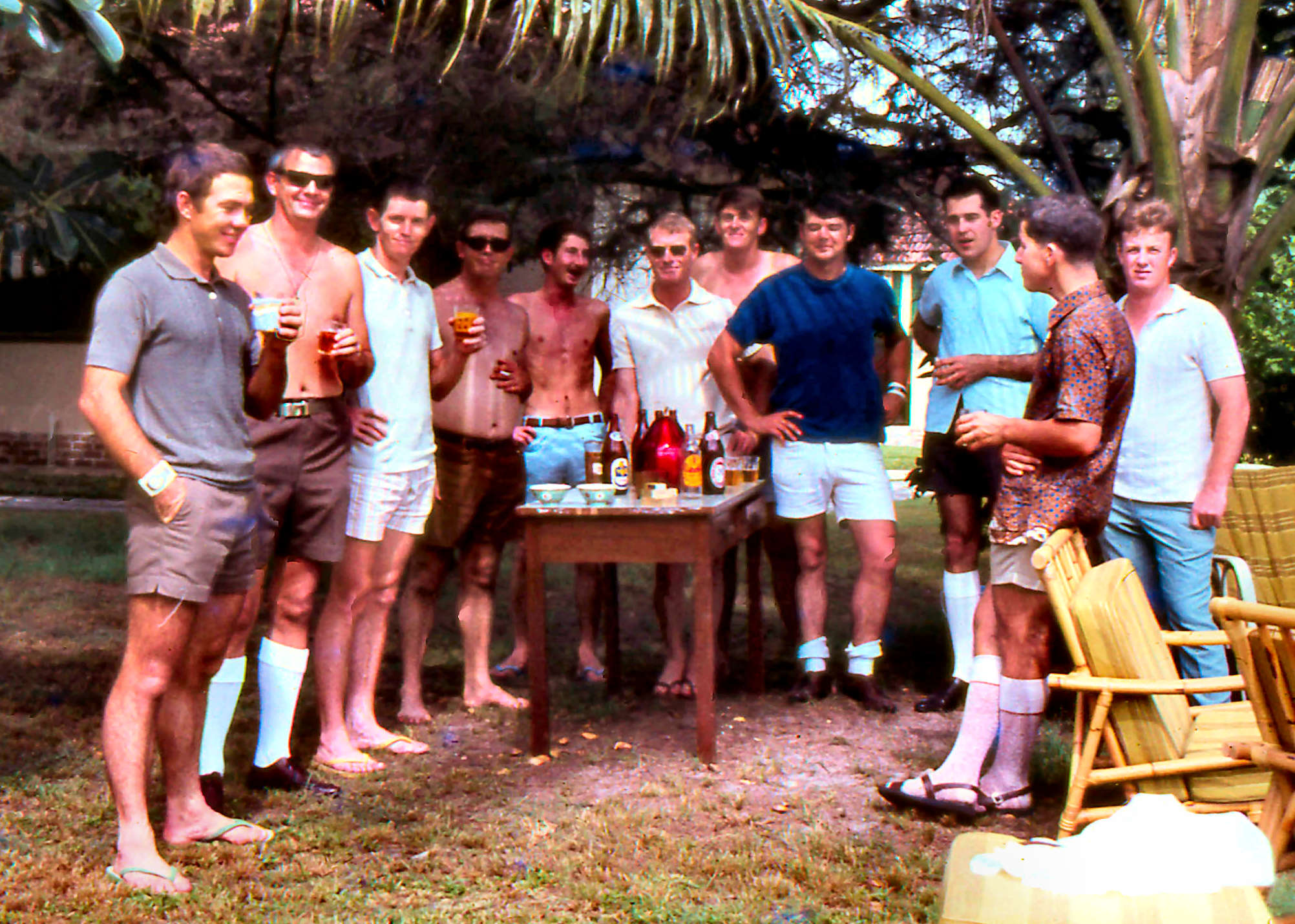 L-R: Newton Klaebe, Ian Hughes, Norm Ellis, Tom Andrews, Brenden (Murf) Isbister, Mick Lawson, Graham (Stretch) Blowes (dec), Mick Armstrong, Col Knowles RADO HQSC, Paul (J.I.P) Wright RADO TEF TIMS, Al White.
Missing: Flight Sgt Jackson Greer and Flight Sgt Roy Smeaton.
ELECTION RESULTS:
When you rearrange the letters:
LIES - LET'S RECOUNT
2 OCU.
John Scott was going through some old photos and found the one below. He thinks it was taken either in 1974 or 1975. John's memory is no better than most of ours, he's forgotten a bunch of names, if you can help and fill in a few of the blanks – he would surely appreciate it.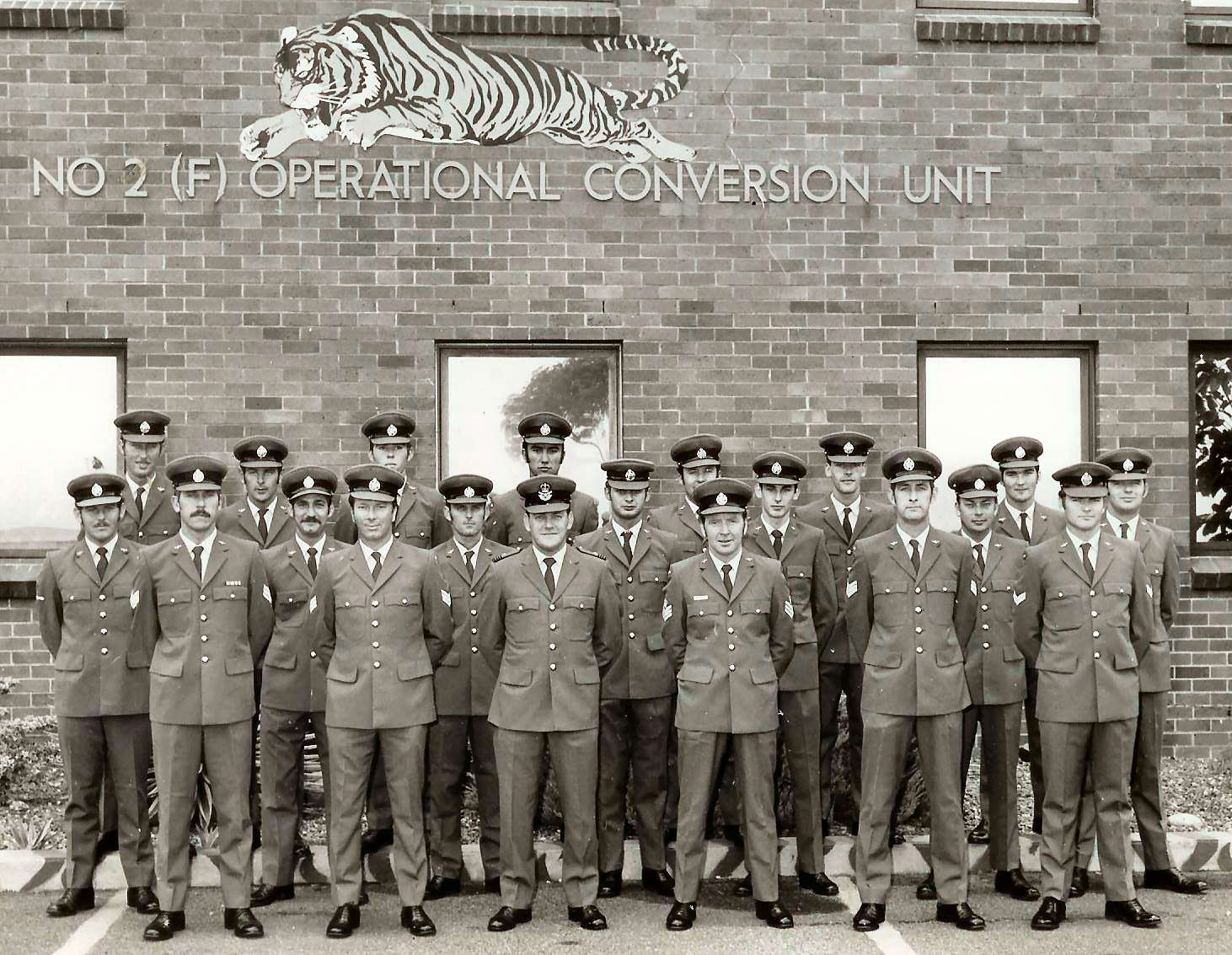 Back Row L-R: Greg Jones,??, ??, Col Sanders, Steve Bognar, ??, Noel Brumley, John Scott
Middle Row L-R: ??, John Blair, Terry Thurn, Ron Green, ??, Roy Ferguson
Front Row L-R: ??, Lance Warren, Geoff Scmidt, Blue Gilmore, Bob Saxton, ??
Brooky Girls – 1963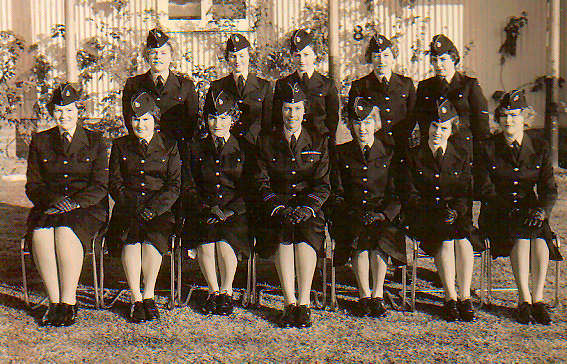 Standing L-R: Josie Long, Glenda Hinricks, Robyn Brown, ?? McCormack, Iris Howland
Seated L-R: Gail Mapstone, Julie Carr, Daphne Schofield, Audrey Nuttall, Carol Lidstone, ?? Wallace, Joyce Williamson.
Caru girls – 1969.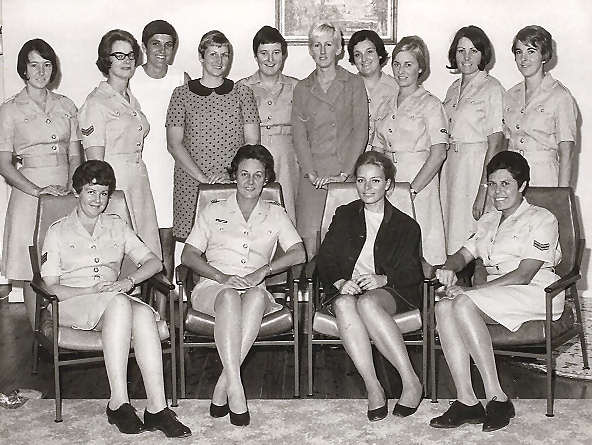 Standing L-R: Rita Gregory, Joy Mahoney, Dale Osborn, Marilyn Perry, Jan Sinclair, Pat Tainton, Kathy Powell, Jennifer Marheine, Barbara Musch, Jacqui Brooks.
Standing L-R: Margaret Fathers, Marj Cummins (OIC WRAAF), Visiting from Danish Air Force, Daphne Gowans.
SLOT MACHINES:
When you rearrange the letters:
CASH LOST IN ME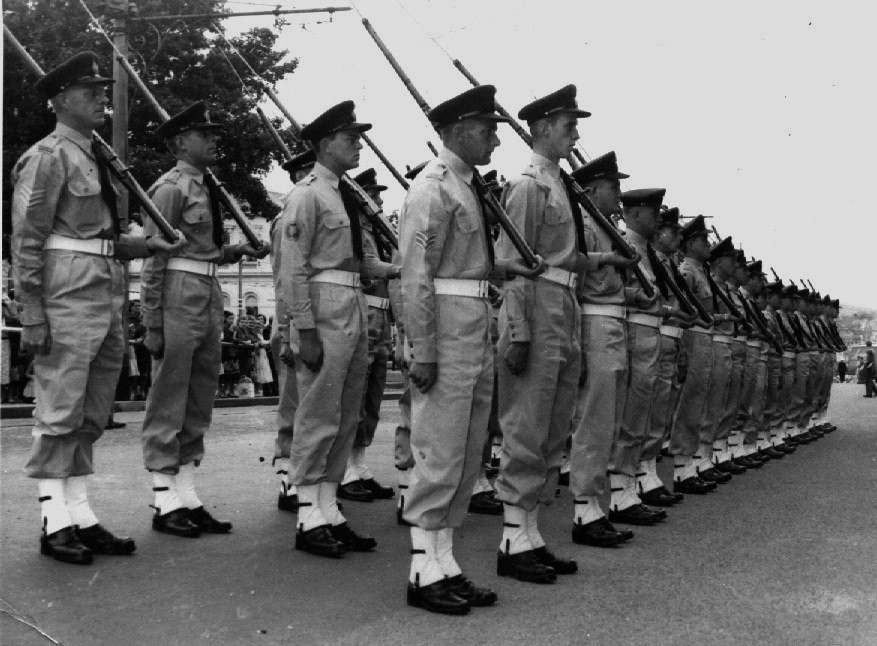 We don't know a lot about this photo either, except it was taken during the 1958 Begonia Festival in Ballarat and we think the armed and ever vigilant lads are trainee sigs aircrew.
Does anyone know anything about it??
6 Telsop Course, 1960.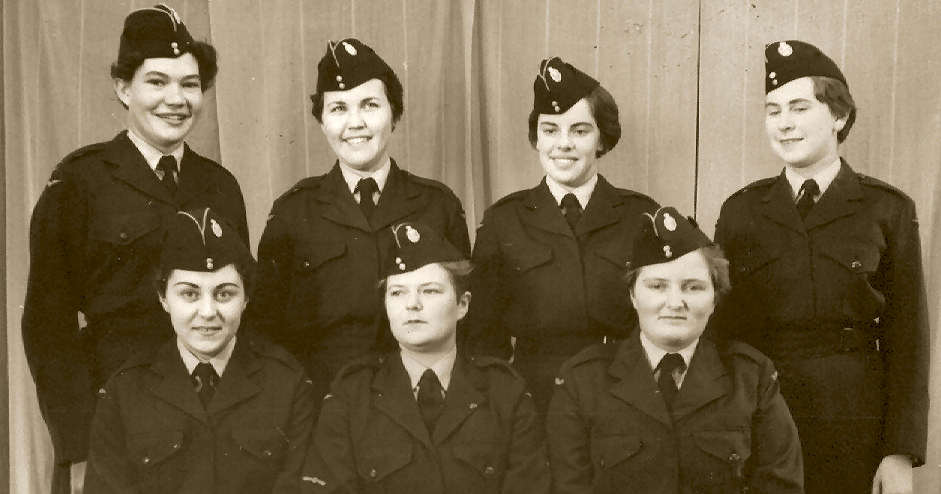 Back Row, L-R: Grace Hutchinson, Eve Hayes, Jan Ridgeway, Marilyn Patterson,
Front Row, L-R: Val Berry, Jan Howarth, Marg Cooper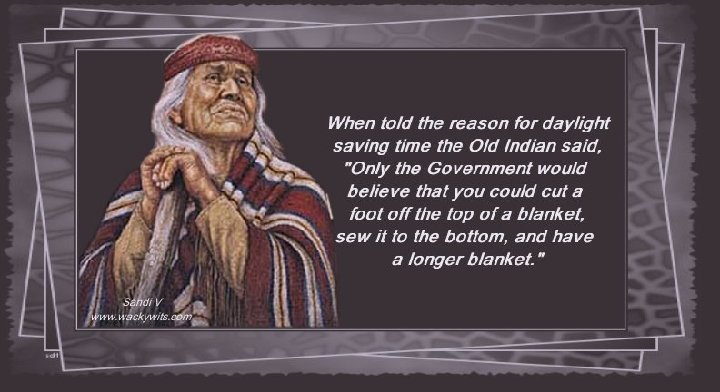 486 Maintenance Radio Section.
Keith Beardsmore sent us this photo (below) which he says was taken back in 1961 or 1962.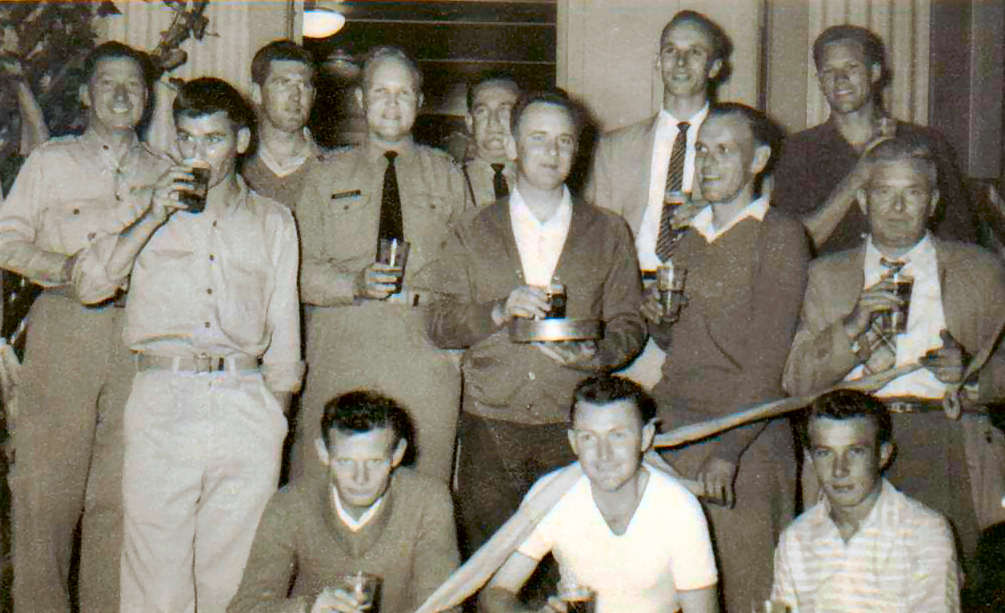 Standing, L-R: Neil Campbell, Barry Brailey, Ken McDonald, Noel Hatfield, Cal Sweeney, Errol Brannigan, Keith Beardsmore, Ray Milligan, Jim Ryle, Mick Warrick.
Seated L-R: Jim or Jumbo Hurn, Des Cooney and Trevor Hill.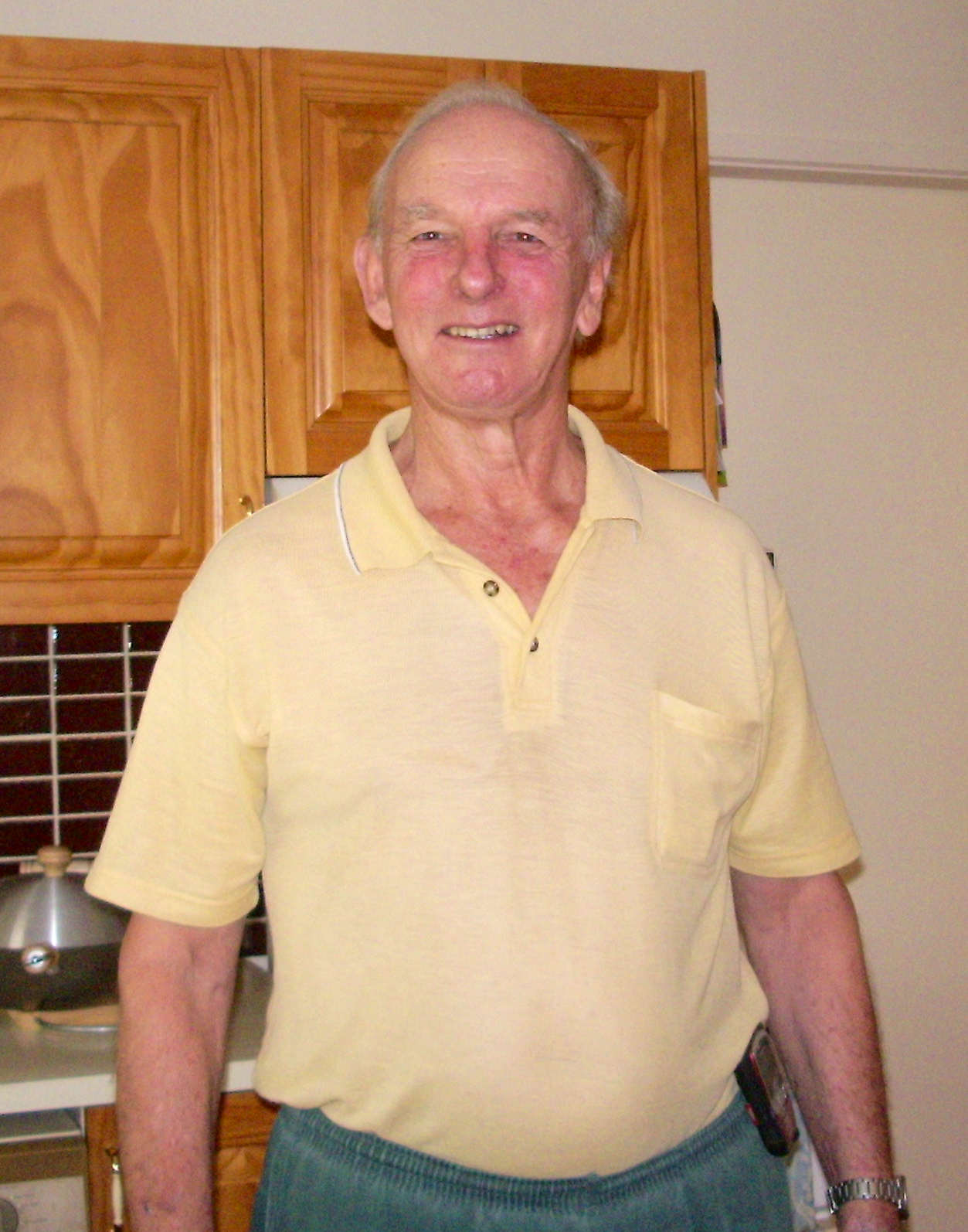 Keith Beardsmore today (left), fit and well at his home in Brisbane.
DORMITORY:
When you rearrange the letters:
DIRTY ROOM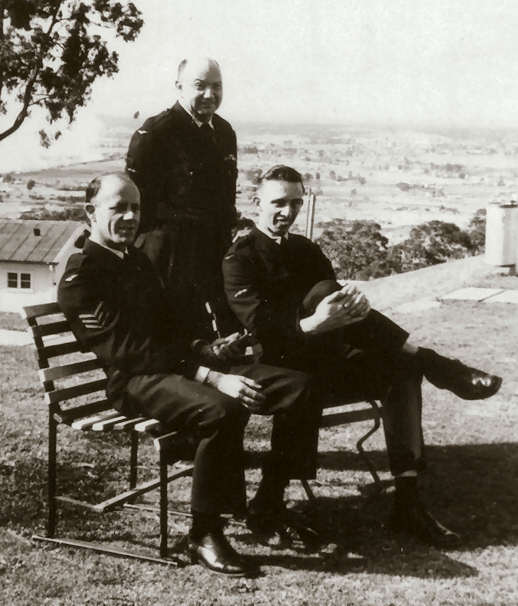 Clarry Kitzelmann, Phil Greggor and Harry Seymour.
Glenbrook, August. 1964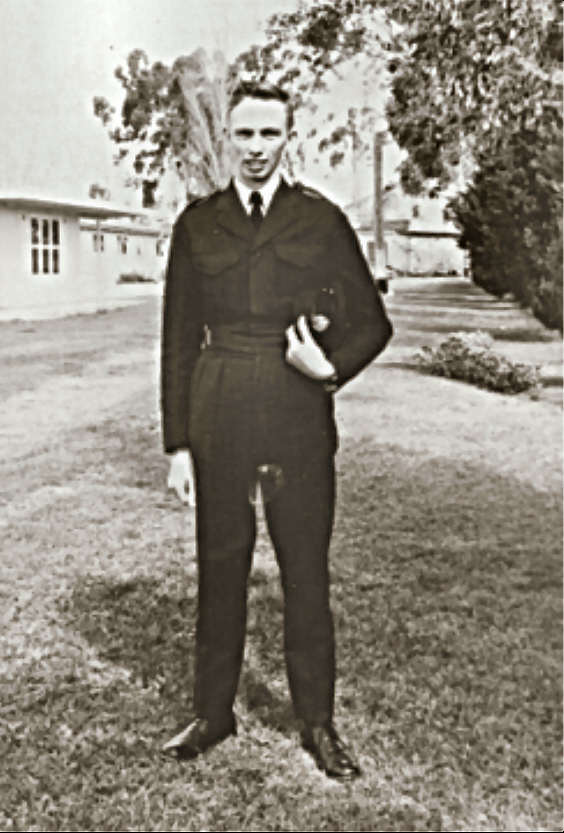 Harry Seymour,
Penrith.
August 1964
A woman in a grocery store notices a grandfather and his poorly behaving 3 year-old grandson. It's obvious to her that Gramps has his hands full with the child screaming for lollies in the lolly candy aisle, same for fruit, cereal and soft drink in their respective aisles. Meanwhile, Gramps is working his way around, saying in a controlled voice "Easy, Albert, We won't be long -- easy, boy." Another outburst, and she hears Gramps calmly say, "It's okay, Albert, just a couple more Minutes and we'll be out of here. Hang in here, boy." At the checkout, the little terror is throwing items out of the cart, and Gramps again in a controlled voice says, "Albert, Albert, relax buddy, don't get upset. We'll be home in five minutes; stay cool, Albert." Very impressed, the woman goes outside where Gramps is loading his groceries and the boy into the car. "You know, sir, it's none of my business, but you were amazing in there. I don't know how you did it. That whole time, you kept your composure, and no matter how loud and disruptive he got, you just calmly kept saying things would be okay. Albert is very Lucky to have you as his grandpa." "Thanks, lady," said Gramps, but "I'm Albert -- the little bugger's name is Steve."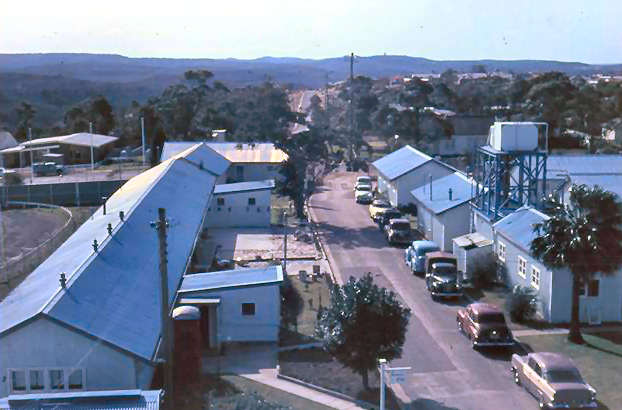 Brookvale living area, around 1963.
THE MORSE CODE:
When you rearrange the letters:
HERE COME DOTS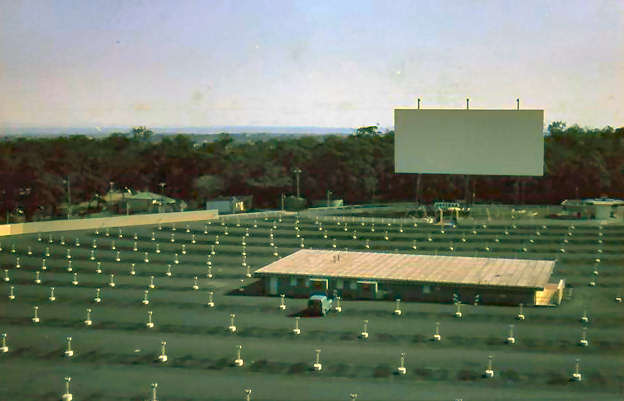 Brooky drive in – next to the Manly resort. 1963.
Two mature and well trained RAAF Aircraft Mntce blokes.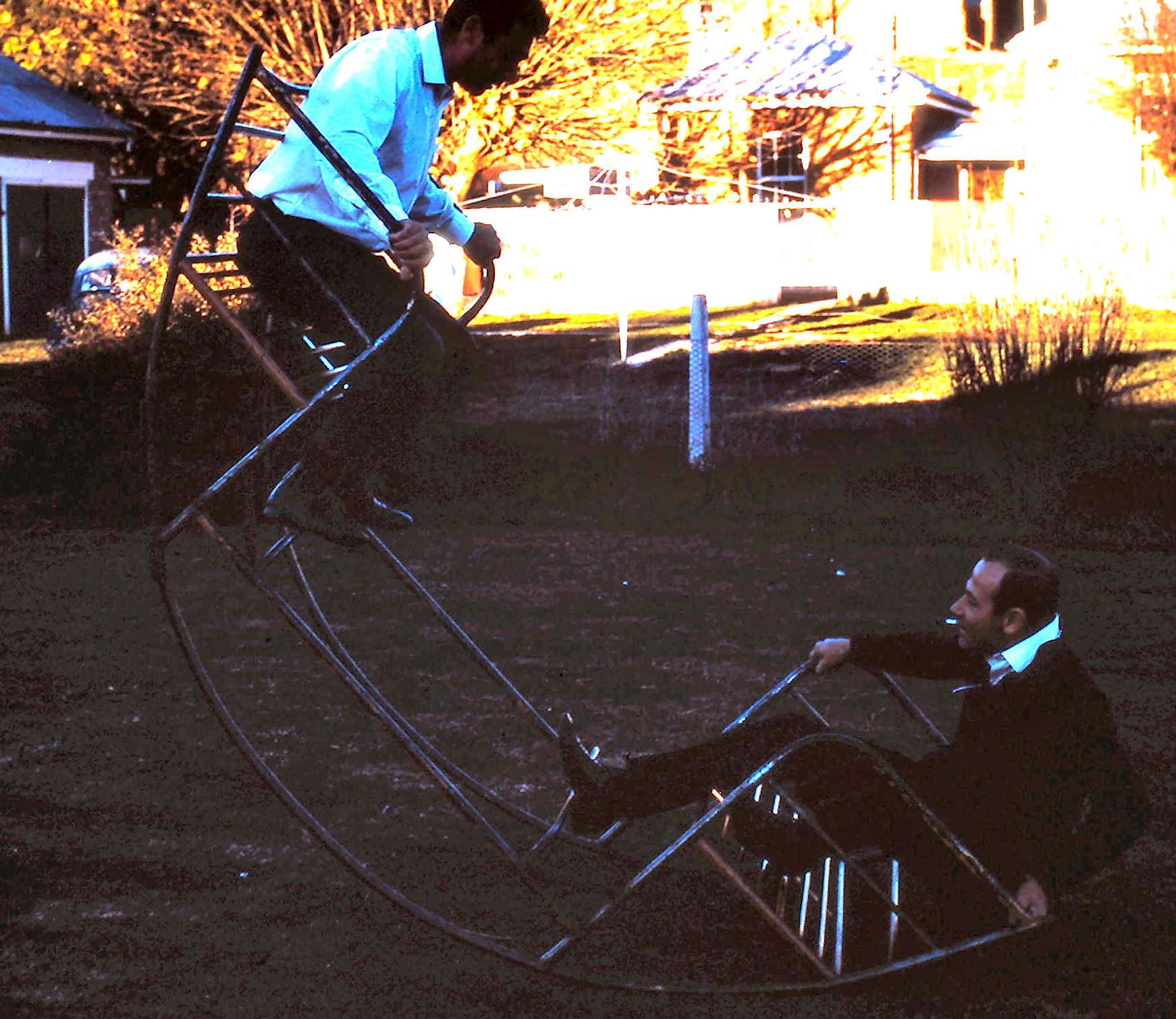 Peter Natoli (top - sumpie) and Bob Hodgson (instruments) somewhere near Wagga back in 1970.
A couple more.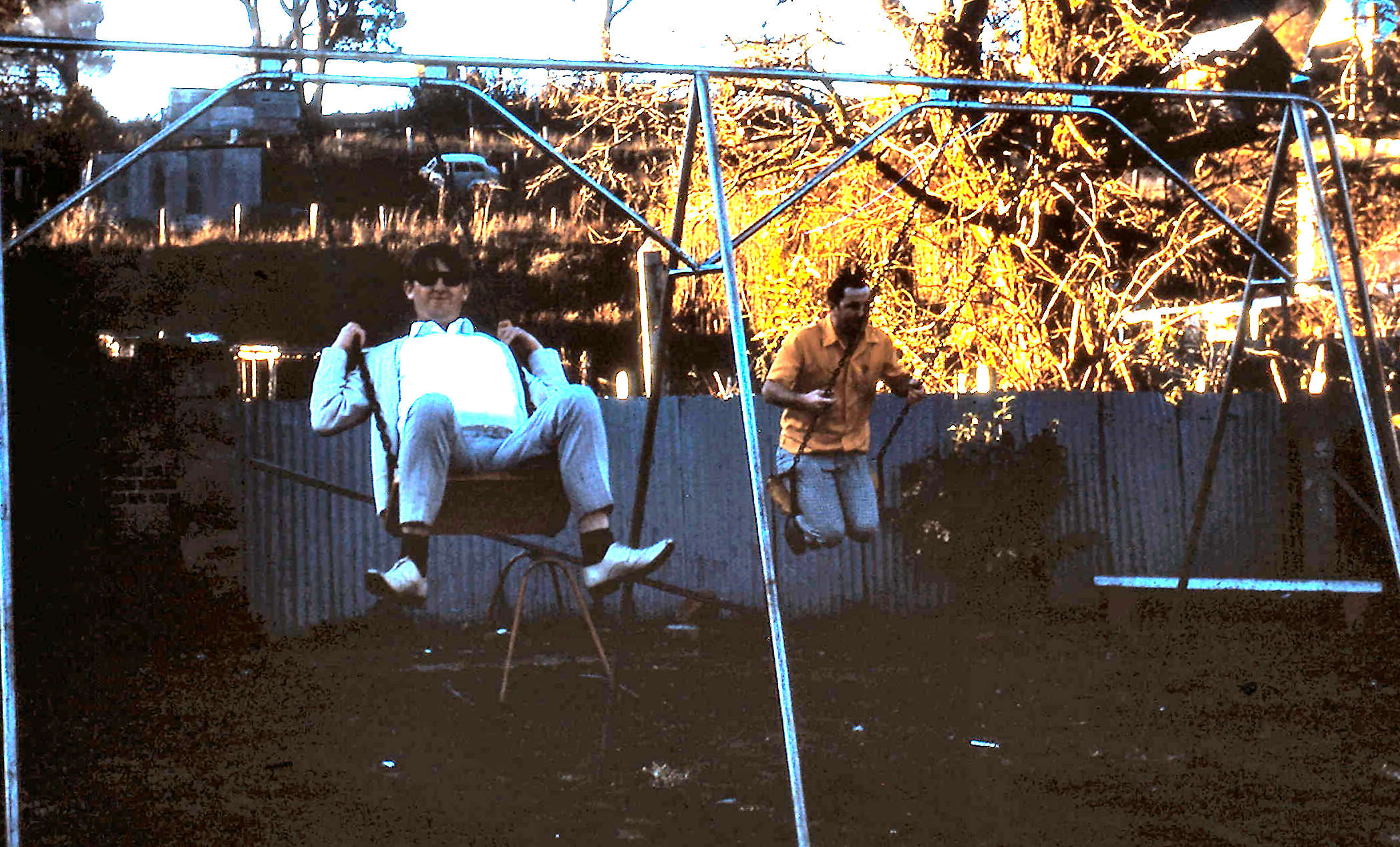 John Donohue (Instruments) (left) and John "Perko" Perkins, (Equipo) somewhere on the Olympic Way.
GEORGE BUSH:
When you rearrange the letters:
HE BUGS GORE
Back Go to page: 1 2 3 4 5 6 7 8 9 10 11 12 13 14 15 16 17 18 19 20 Forward