John Broughton went into hospital in Newcastle on the 30th July to have (he hopes) his crook ear fixed. Many years ago, John was at Amberley where, in 1967, he developed tropical ear which resulted in a mastoidectomy at Greenslopes hospital. Then, without regard to the medical specialistsí recommendations,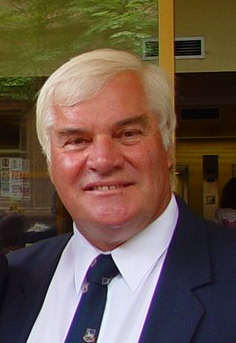 he was posted to Darwin where the problem got a million times more worser so in 1968 they had to medivac him back to 3RAAF hospital at Richmond. (Heís now the only bloke we know thatís got a 1 speaker stereo - tb)
Over the past year or so, John says his head has felt like itís half full of water, he gets this continual sloshing feeling. He had to battle DVA to have them accept responsibility for the costs of this procedure and finally they agreed to pick up the tabs.
We hear the recent operation went well, heíll be laid up for 2 months while the ear re-grows on the inside, but only time will tell if things are going to be any better than they were. Heaven knows, that old stereo just might need another speaker yet. We all wish you well mate Ė and the Pure Blondes awaitÖÖ