The Black Box.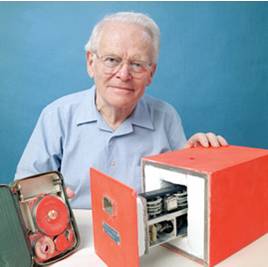 As an engineer at the Aeronautical Research Laboratory in Melbourne in the mid 50's, Dr David Warren was helping to investigate the cause of an aircraft crash that had no witnesses. He realized that reconstructing what happened would be a lot easier if the information was stored onboard.
He then recalled the world's first miniature (tape) recorder that he had recently seen at a trade fair, and suddenly he could visualize such a recorder placed in all aircraft, continually recording voices and instrument readings and able to be recovered after a crash.
In the 1950's a number of De Havilland Comet jet airliners had crashed and for a while a cause for the disasters could not be found.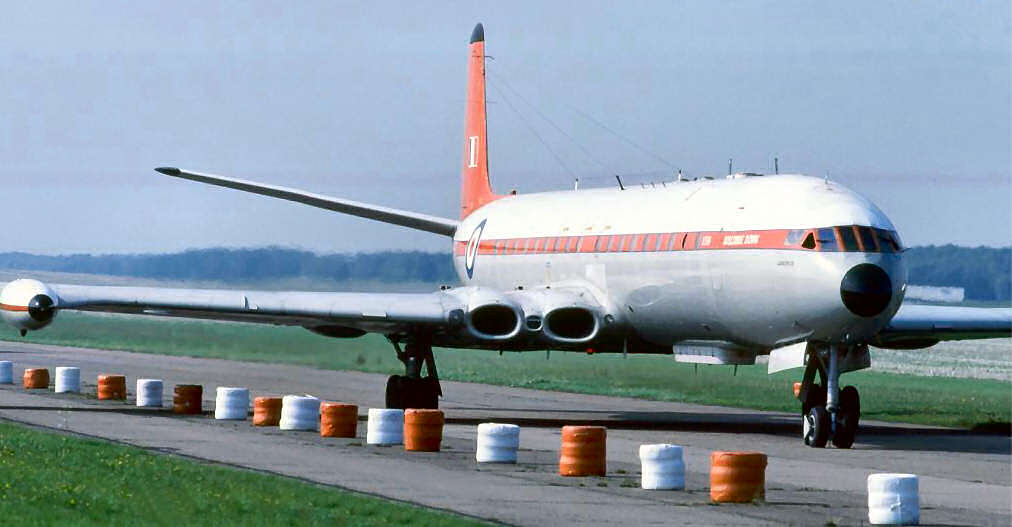 David knew that a recording of the pilot and other members of the flight crew, as well as instrument readings at the time of the crash, would give clues as to the cause of a crash.
So, with the help of two of his colleagues, he made a recording device that would do the job. It was named the "ARL Flight Memory Unit" and was produced in 1957. It would record, on steel wire, the pilot's voice and instrument readings for 4 hours.
The machine was tested successfully but still no one in Australia was interested in building and selling them.
In 1958, the Secretary of the United Kingdom Air Registration Board, who was visiting the ARL, saw the Flight Memory unit and was very enthusiastic. He arranged for David to take his machine to England.
In England, David was given a team of scientists to help him make new and improved models of the Flight Memory Unit. New models were housed in crash and fire proof boxes and were sold to many countries.
Typically, no one in Australia was interested in his idea. It was only after the crash of a Fokker Friendship at Mackay (Queensland) in 1960 that the inquiry judge strongly recommended that black box flight recorders be installed in all airliners. Australia then became the first country in the world to make cockpit-voice recording compulsory.

Now every airline in the world has a "Black Box" fitted to their aircraft, though they look like this (they're never black!).
In 2002, he was awarded the Order of Australia (AO) for his contribution to aviation. On receiving the honour, he said, 'It's very comforting that the black box is now accepted as being something useful to humanity.'
Dr David Warren was born on March 20, 1925, on Groote Eylandt, Northern Territory, and was the first European child to be born on Groote Eylandt. To ensure he received a good education, his parents sent him "south" at age four, to spend most of the next 12 years in boarding schools (mainly Launceston Grammar and Trinity Grammar, Sydney).
In 1934, his father was killed in one of Australia's earliest air disasters, the loss of the Miss Hobart in Bass Strait. His last gift to David was a crystal set. David found he could listen to the set after lights-out in the school dormitory and became interested in electronics. He began building radios as a schoolboy hobby and enrolled for the public examination to become, he hoped, Australia's youngest "radio ham". When the sudden war-time ban on amateur radio dampened his hopes, he turned to chemistry as a hobby and, ultimately, a life-time profession
He graduated from Sydney University with a Science Honours Degree then worked as a teacher and as a lecturer in chemistry. He moved to Woomera in South Australia and worked as a rocket-fuels chemist in 1950 and in 1953 he started work with the Aeronautical Research Laboratories.