Pensions – tax by stealth.
Robert Gottliebsen,
10 August, 2010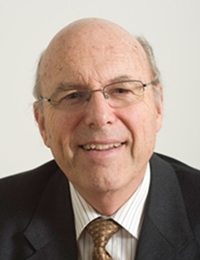 I have just realised that I and other journalists have made a serious mistake. As a result of believing Canberra's spin, we thought pensioners had been well looked after by the Labor government. Now, with the help of accountant Robert Parry, I have looked past the spin and discovered pensioners have been treated very badly.
There is probably no major group in the community that has been treated so harshly.
I am not sure how many pensioners read Business Spectator regularly, but I am sure many readers (including me) know a lot of people on the age pension and a lot who expect to mix their pension with retirement income. As a result of the government's decisions of the past year or so, would-be pensioners and, where possible, pensioners, will need to reassess their strategy.
I can hear the reaction from the ALP spin doctors: "Mr Gottliebsen, get your facts right? The Rudd/Gillard government lifted the single pension from $599 (with allowances) a fortnight in July 2009 to $672 a fortnight in September 2009. And then on March 2010 the single pension with allowances rose to $701 a fortnight – that's an increase of 17 per cent in nine months. No government has ever done that before."

If only that was all that was done.
To fund much of the outlay on the increased single pension, the government made a series of other changes:
For as long as I can remember a pension couple received 167 per cent of a single pension. In other words the additional person received two thirds the single pension entitlement. This has been slashed to 150 per cent, so the extra person in a couple gets only 50 per cent of the single pension.

Again for as long as I can remember, if a pensioner earned extra income above a specified level their pension was reduced by 40 cents in the dollar of income received. It was akin to a 40 per cent tax rate via pension reduction. The government has lifted this effective "tax" rate from 40 to 50 per cent so only half a pensioner's extra income from investments now goes into their pocket instead of 60 per cent.

The government, as a genuine concession, now allows pensioners to earn a small amount of money from work ($6500 a year) without it affecting their pension. But any earnings above $6500 are slugged at the new 50 per cent "tax" rate (via pension reduction), not the old 40 per cent pension reduction levy. While it is true that this work change was a genuine concession, if any pensioner starts to earn worthwhile sums they will be slugged harder than they were previously.

John Howard introduced a scheme whereby pensioner investments (bank deposits etc) would be deemed to earn stated rates of return which were related to the Reserve Bank cash rate. Back in July last year, pensioners' investments were deemed to have returned 2 per cent for the first $42,000 of investments and 3 per cent for any amount above that. If a pensioner earned 6 per cent on the assets then the extra amount above the deemed rate did not affect their pension.
The government last March boosted the deeming rate by 50 per cent, from 2 to 3 per cent for the first $42,000 and from 3 to 4.5 per cent for anything above that. That means that whereas a single pensioner could have $137,066 in investments before those investments affected their pension, that level has been reduced to $96,044. And of course the deeming effect is multiplied by the lift in the effective "tax" rate from 40 to 50 per cent.
To keep their pension, a single pensioner must quickly spend $41,000. They can't give it away. Many will lie about their spending and hide the money under the bed.
It was clear that the savage nature of the changes would actually reduce pensions for many people, so a grandfather clause was inserted so no pension would be reduced by the lift in the effective pension tax and the other changes. But a large number of people have received no additional pension and many still need an even higher base pension before they are entitled to a rise in cash payments. I am not sure how many pensioners understand what is happening to them because all they hear from the government is that they are better off and the Opposition has not twigged to the effect of the structural changes.
If Tony Abbott wants the pensioner vote he should restore the traditional 167 per cent relationship between couples and single pensioners and restore the 40 per cent effective tax rate.
Meanwhile, pensioner couples with their backs to the wall should consider going into a state of separation (it can be done) and limiting their earnings to $6,500 a year or $125 a week. Any additional wages above $125 a week must be cash or they will be "taxed" at 50 per cent via pension reduction – the highest tax rate in the country.
Yet that's Australia 2010 style. The spin promises a benefit. Reality takes it away.
True Story
Recently John Broughton and I did a 2 week trip around Queensland (see HERE). When we were up at Gladstone, we decided to toss a line into the bay and have a go at catching a few fish. We spent a few hours on the bank, in the sunshine without much luck and eventually we ran out of worms.
Then I saw a King Brown with a frog in his mouth and frogs are supposed to be good bait. Knowing the snake couldn't bite me with his mouth stuffed full with frog, I grabbed him right behind the head, got a screw driver and wedged the frog out of his mouth and put it in the bait bucket.
Now the dilemma was how to release the snake without getting bitten. I grabbed my trusty bottle of Bundaberg rum (a real man never travels without one) and poured a little rum into its mouth. His eyes rolled back and he went limp, I released him into the water without incident, and carried on fishing with the frog.
A little later I felt a nudge on my foot.
There was that same snake with two frogs in his mouth.