Radschool Association Magazine - Vol 27
Page 10
Privacy Policy | Editorial Policy | Join the Association | List of Members | Contact us | Index | Print this page
Base Radio Pearce reunion – Ralph Dix
On the 7th February, 2009, the "old boys" from Base Radio Pearce got together to share a few drinks, to have a meal together and to tell each other a bunch of fibs…
These blokes worked at RAAF Pearce during the 1970s and 80s and have been meeting on a regular basis ever since. The advantage of having a few years under the belt means that time has become less of a consideration and the event has become much more important. This year's function, as in the recent past, was a simple smorgasbord lunch at a restaurant within the Hillarys Boat Harbour complex, about 20 klms north of Perth and most of the attendees were able to use their senior's card to obtain a discount – and isn't that saying something??.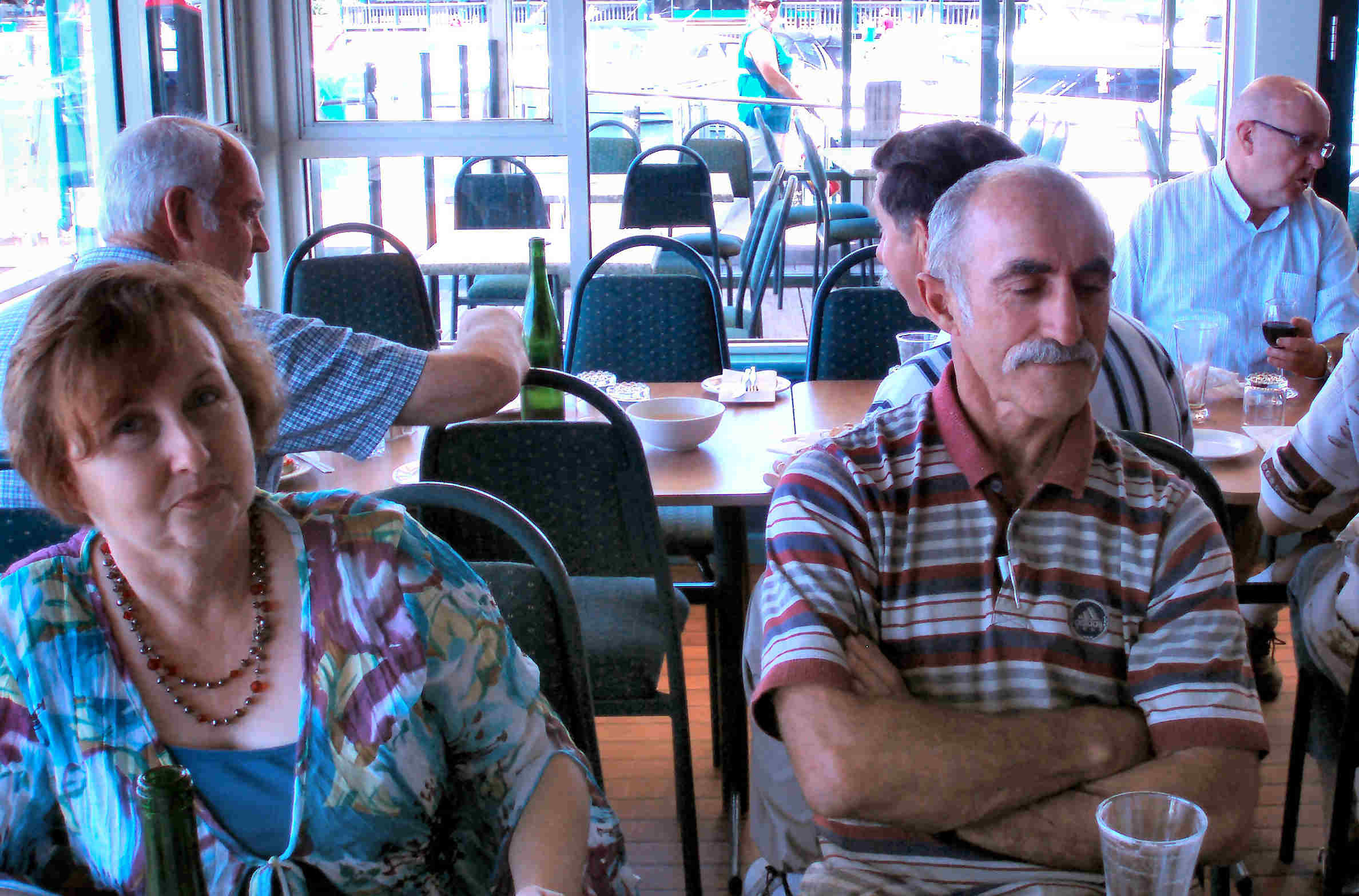 Carol Burton and Ben Wiktorski
The lunch was scheduled to commence at about twelve o'clock and most had arrived by half past and as usual the prawns came under severe attack.
From midday until about 3.30pm, before the first departure occurred, musical chairs happened and most got to talk with everyone. Chris Lovett explained that next weekend (14th February 2009) he was going to Sydney for the 16 Appie course reunion. (Let's have some photos Chris - tb)
He went on to describe some of his planned activities, for example Friday 13th may not be a good time to walk up and over the harbour bridge, perhaps they have a special price to attract the superstitious victims (I mean visitors).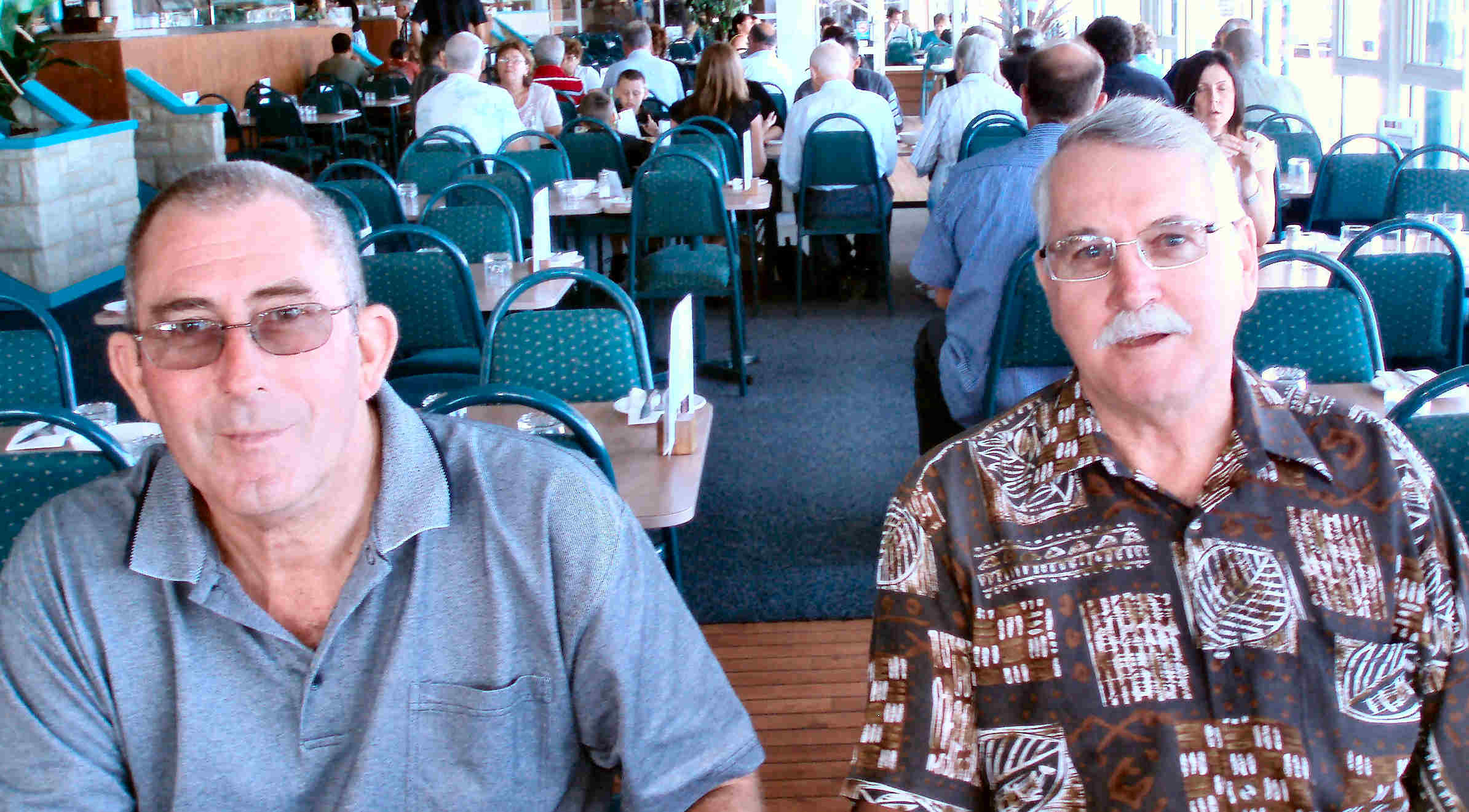 Kev Greene and Ed Holzheimer
Five of the blokes had their partners with them, Hugh Burton (Carol), Kev Greene (Karen), Ed Holzheimer (Jo), Ted Washbrook (Brenda) and Zad (Marion). Also there were five others who attended, Peter Denham, Pat Hall, Chris Lovett, Ben Wiktorski and Ralph Dix.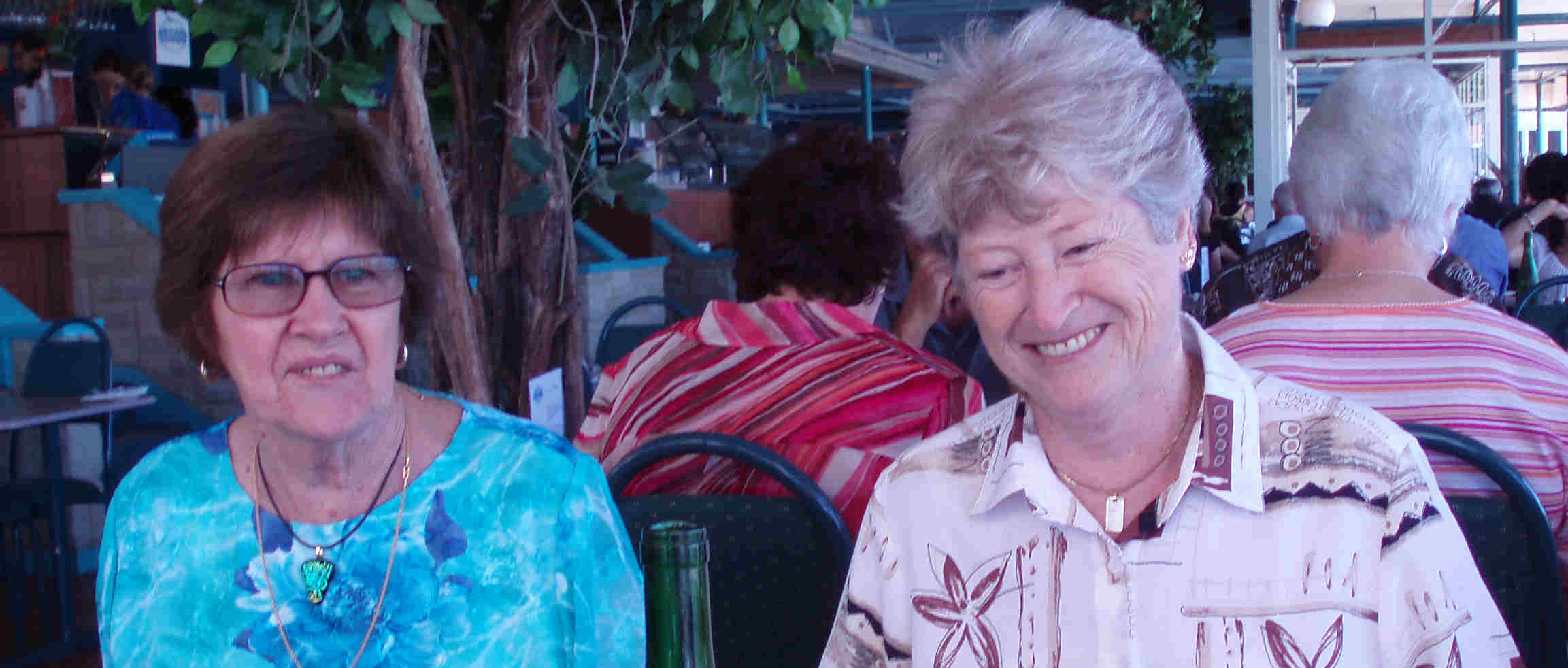 Marion Zad and Brenda Washbrook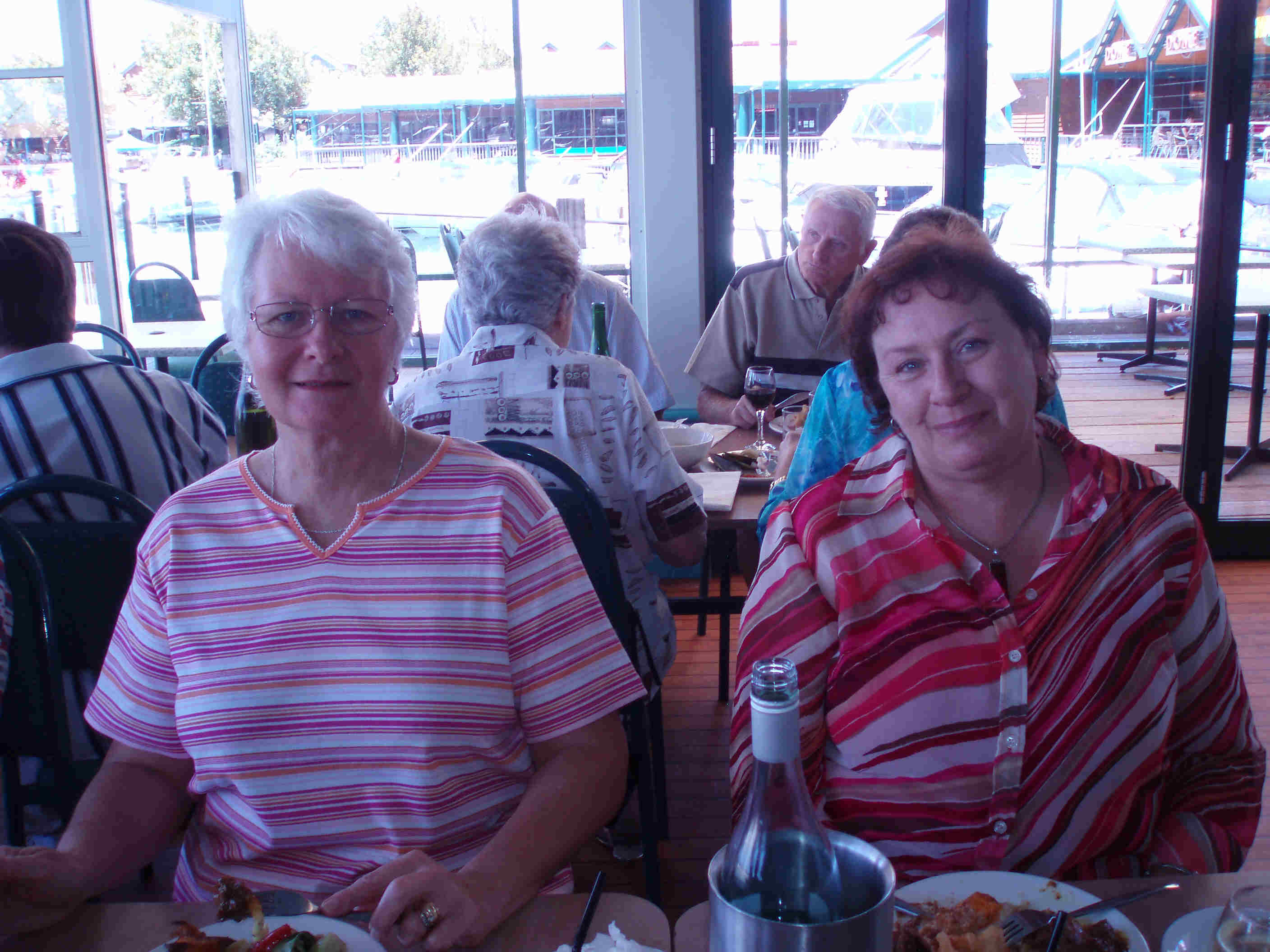 Jo Holzheimer and Karen Greene
Walking sticks were carried by two of the finer gentlemen, Peter Denham who is a young 78 (not the vinyl, but still a good record) and Ted Washbrook, as always with a cheerful smile to welcome everyone.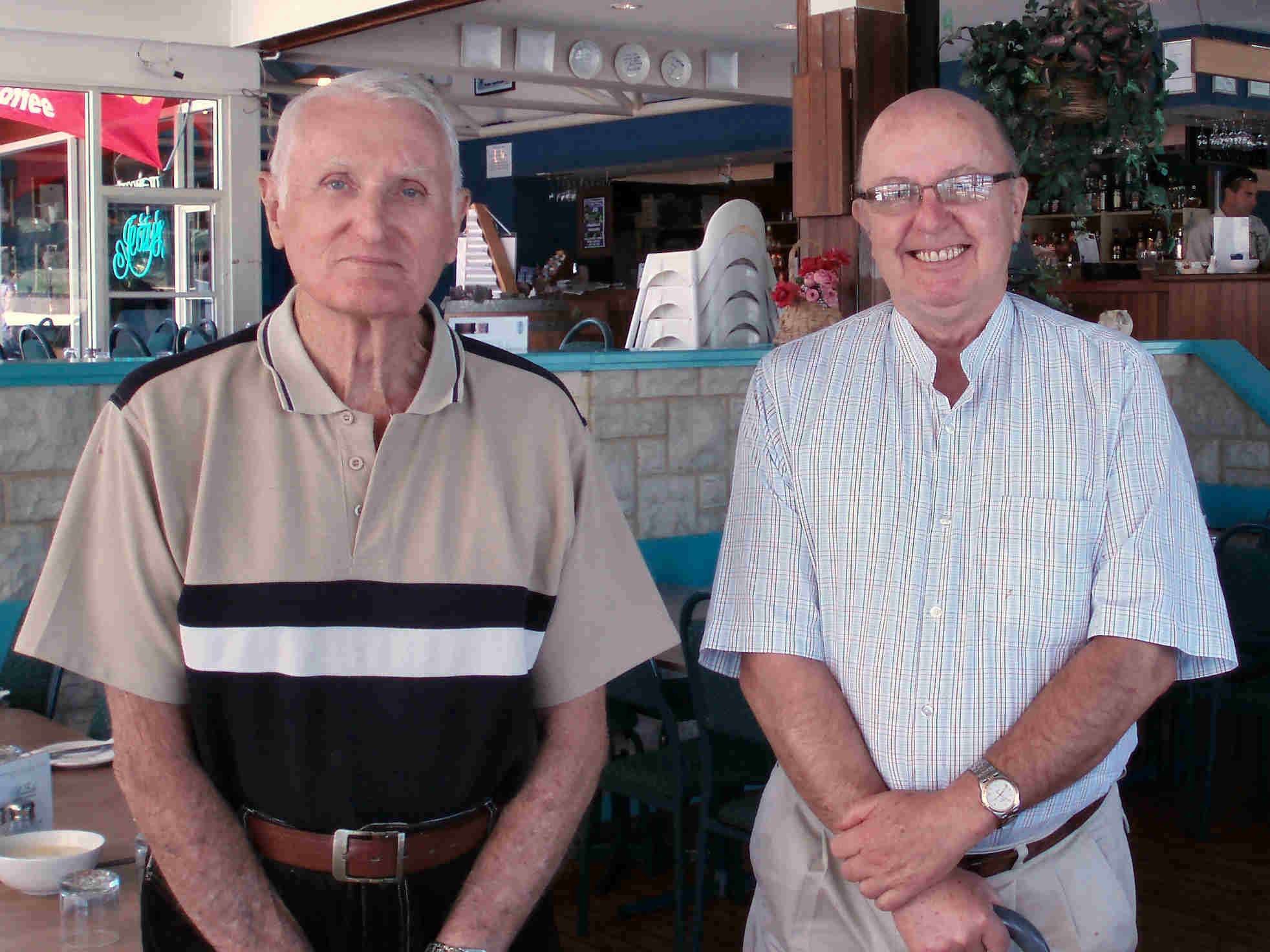 Peter Denham and Ted Washbrook
'Zad' the usual organizer, tried to persuade previous attendees to also join with us, but we all know how much effort it takes to say "Yes I'll attend."
On behalf of those who attended, I thank Zad. I have no doubt that anyone who worked with Zad will never forget him or the fact that he seems to only go by the name of 'Zad'.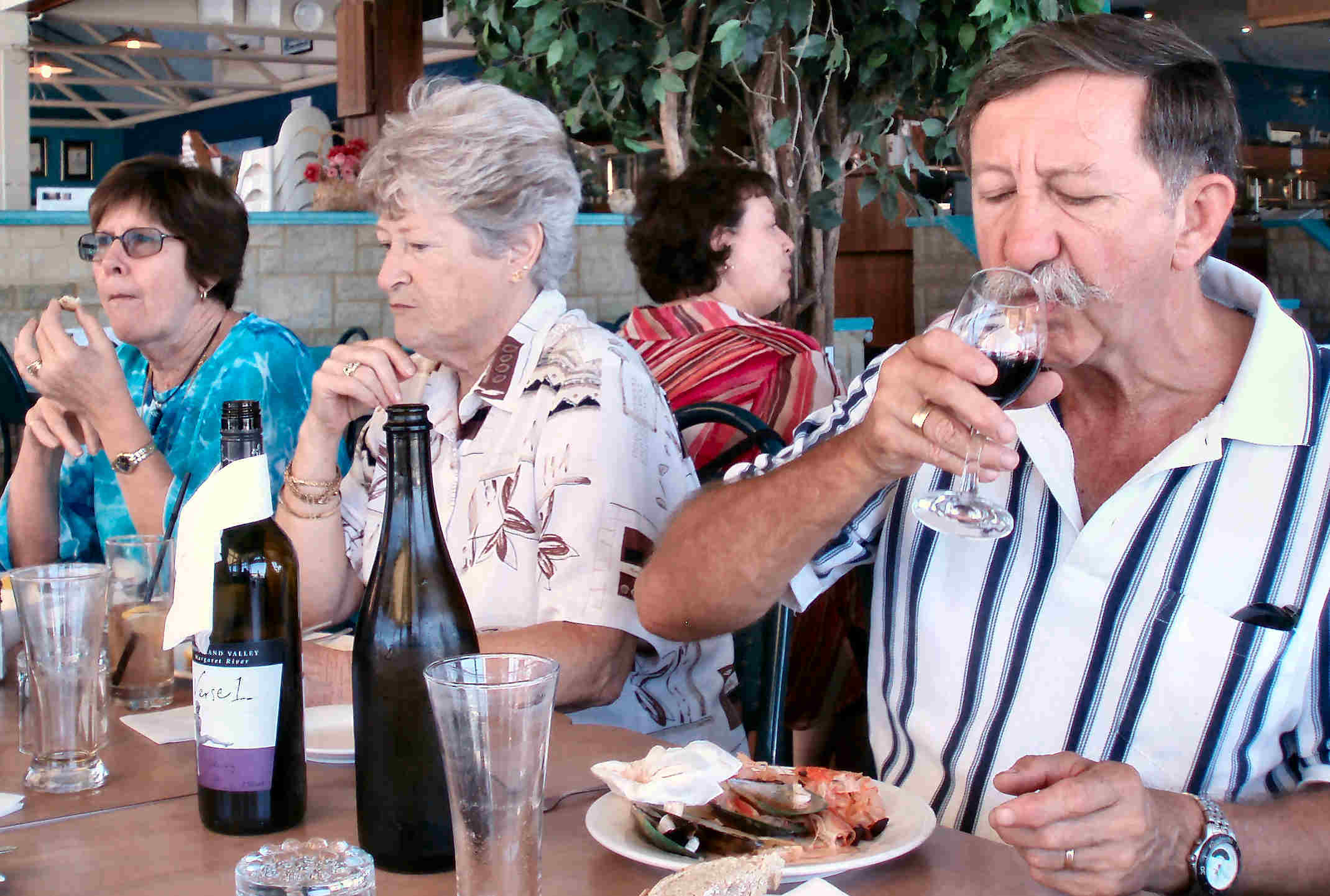 Marion Zad, Brenda Washbrook and Zad
When I went around to take pictures I explained that I was going to send this epistle in to the RAM, together with the pictures.
I also indicated that they will need to log in to look at the pictures (almost like the old days with film and developing time).
Nothing is foolproof to a sufficiently talented fool.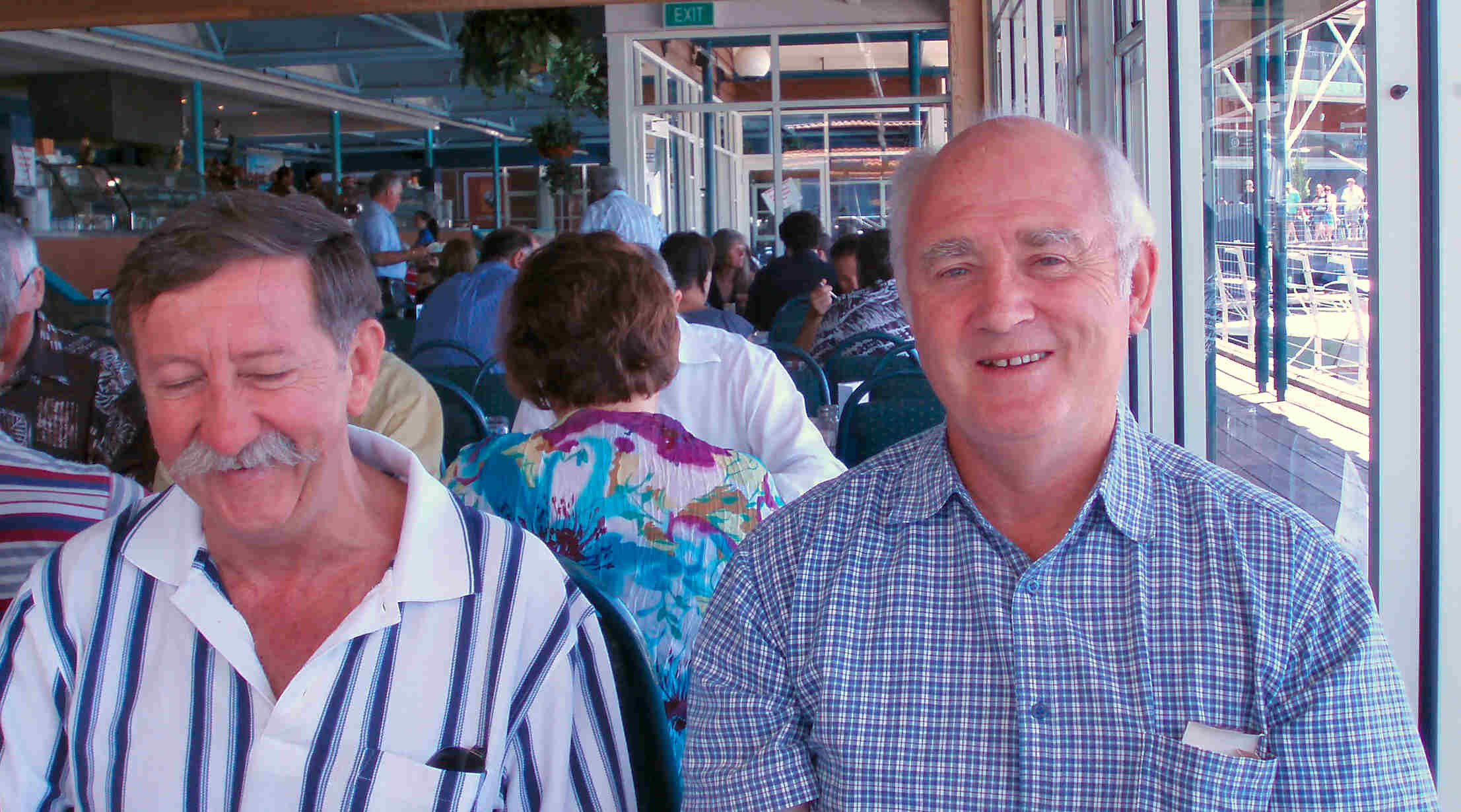 For those that missed the function it appears that this time of year will become the new traditional time to hold the get togethers, kids are at school, people are over Christmas, retirees have less hassle getting there, all the more reason to have it on one of the first couple of weekends in February. Anyone who wants to attend next year's do is welcome to contact me via the RAM and I'll forward your details to Zad so you get a reminder.
Stay happy and healthy. Dixie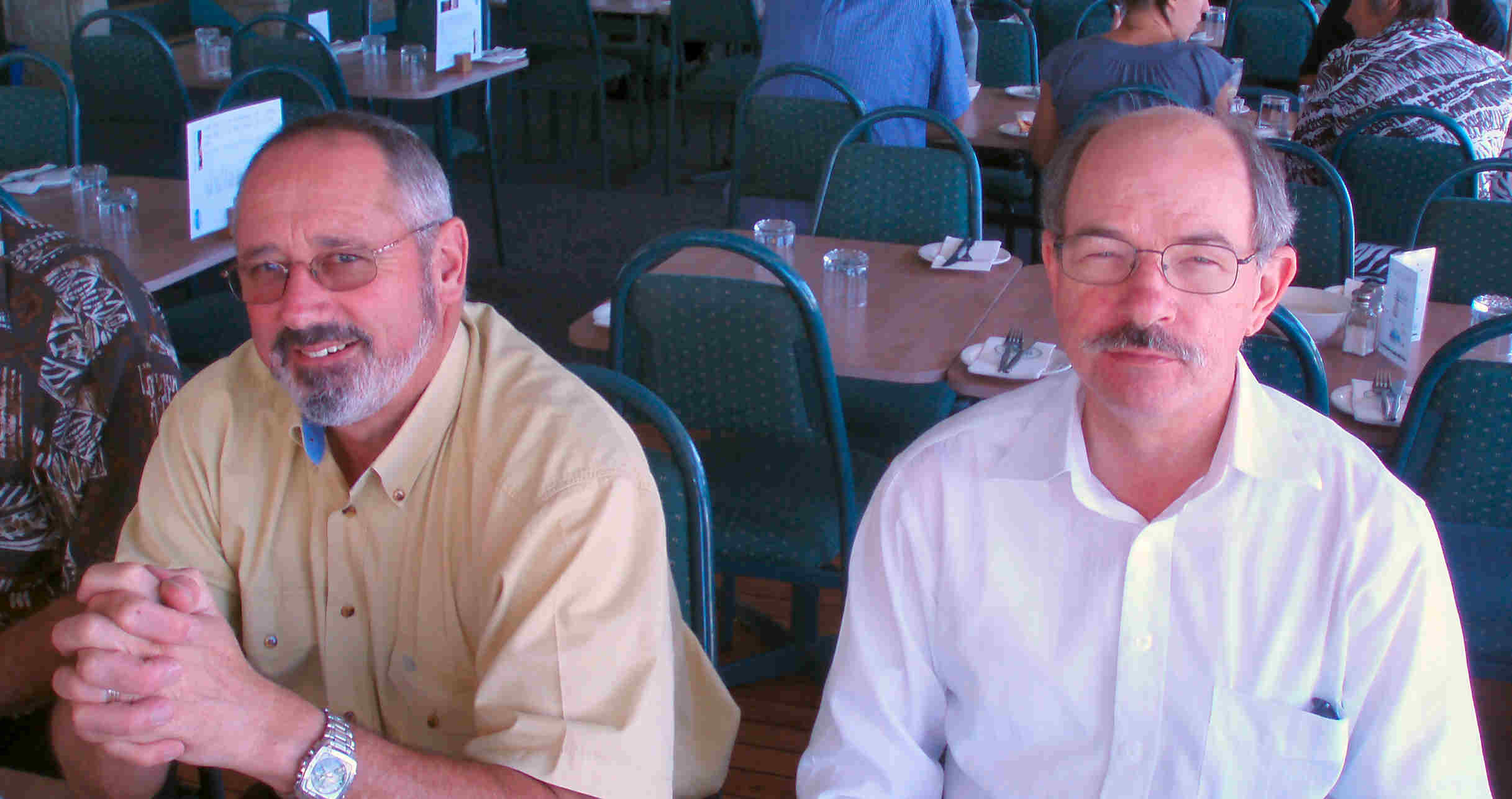 Seen it all... done it all... can't remember most of it.
Back Go to page: 1 2 3 4 5 6 7 8 9 10 11 12 13 14 15 16 17 18 19 Forward