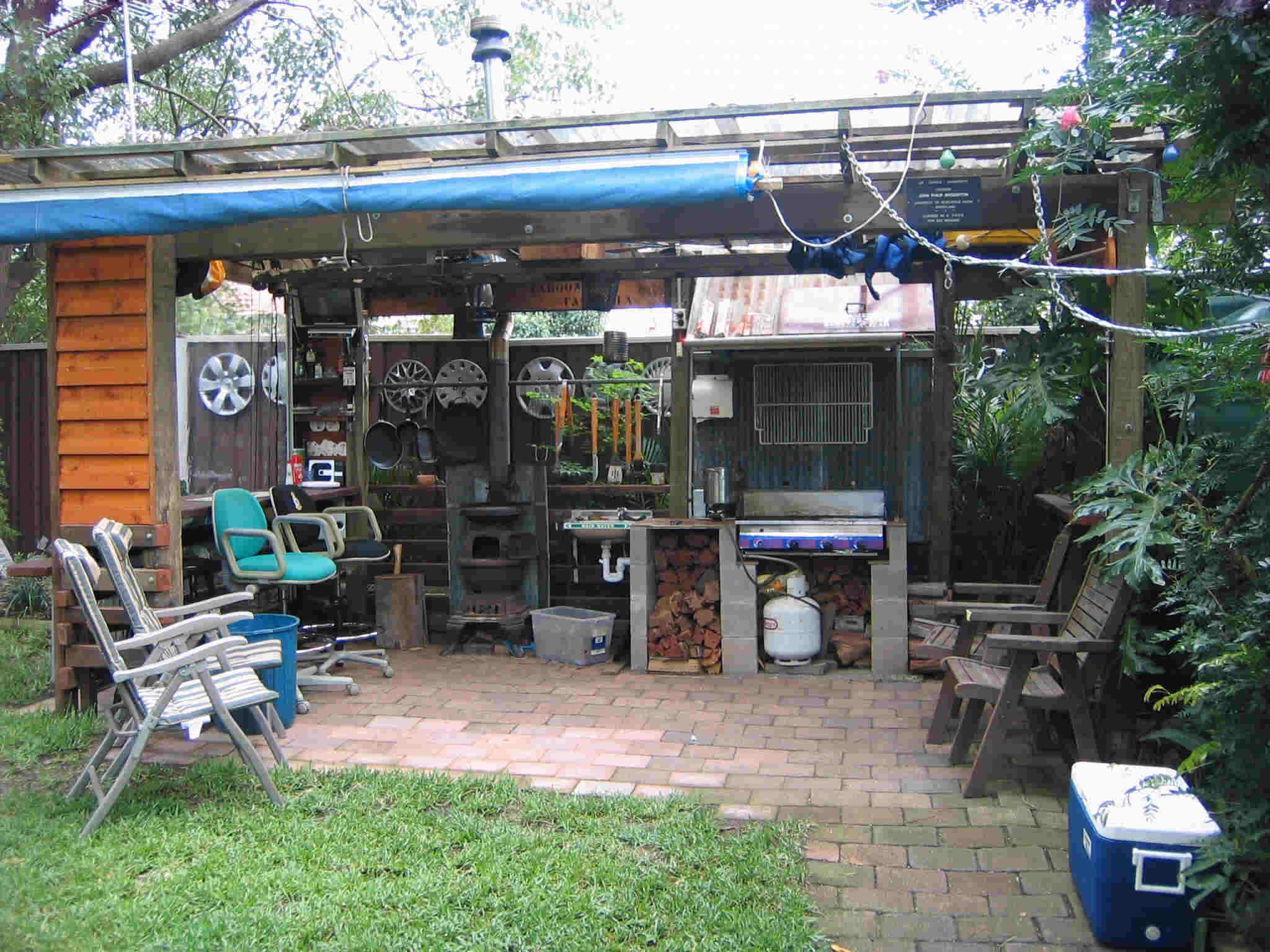 Electrons??
Recently a few of us got together at John Broughton's "Bush Kitchen" in Newcastle (wouldn't you just love to have one - tb) for a few beers, a few snags, a few 'nibblies' and of course, to tell a few lies.
As is often the case at these sort of gatherings, the conversation eventually swung around to Ohm's law, AVO multimeters, scope irons, automatic gearboxes, cross cut saws, sex and of course, electron theory.
Now most of us have quite happily made the journey from puberty to old age with the belief that electric current moved down a wire using the 'knock on' effect, that is, one electron banged into the bloke next to it, and that one then banged into the one next to it and the next one banged into the next and on and on it went, all this was done very quickly of course, and it was all this banging and bumping that made things happen, it made fans turn, TV's come on, radiograms play music etc etc.
Well, in every party there always has to be a spoil sport - because it seems we've been terribly wrong all these years. Frank told us that although it might look like that - it just ain't so.
He reckoned a whole lot of different things happened when current flowed in a wire, and of course, us being real Radtechs, and having had a few cold ales, we didn't believe him. As Roger said, now I'm really confused, which way does the current REALLY run or does something run in itís stead. And as John Broughton says, if the theory of electron displacement is now superseded then how can we explain semi-conductors that have an atomic valency of 4?? (I don't even know what that means!! tb).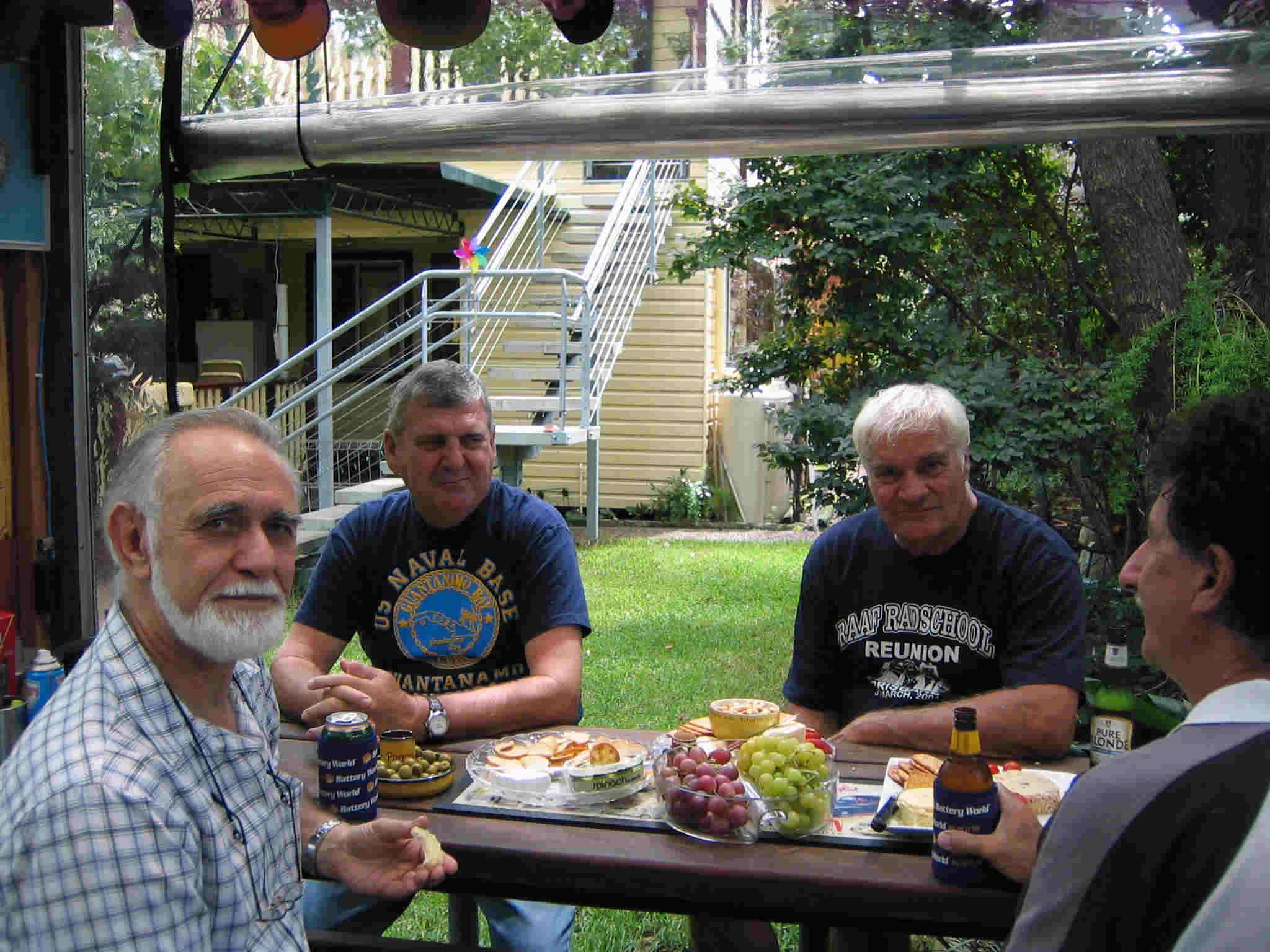 Present at this impromptu gathering of old boys were: (L-R), Frank Alley (EDO), Dave Lugg (19Appy),
John Broughton (5RMT), Roger Archer, (EDO from Willytown).
We asked Frank to put his ideas on paper so we could study them more closely and he's done just that and you can read all about it next page. BUT!!!!! we're not letting him off that lightly, after all, what he suggests flies in the face of what heaps of us have believed for yonks - so, if you reckon he's wrong, or you have a different explanation of how 'things' move down a wire please let us know - 'cause at the moment it's officers 1, erks 0.
I'm glad we didn't get onto the subject of Santa Clause or the Tooth Fairy - heavens knows what he would have told us about them.....