Commodore 64
Released by Commodore International in August, 1982, (that's only just over 25 years ago) the Commodore 64 was a very successful home personal computer. It was one of the first computers that would run games,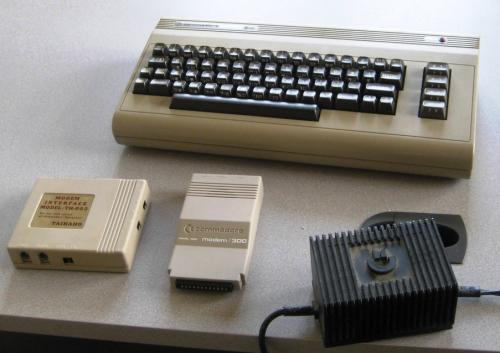 had word processing software and a modem for downloading free and shareware applications. In many ways, the 8-bit Commodore 64 was the pioneer of everything we take for granted in the personal computer world of today. It had a meagre 64 kilobytes of RAM but its sound and graphics performance was far superior to IBM compatible computers of that time.
During the Commodore 64's lifetime, sales totalled 30 million units, making it the best-selling single personal computer model of all time. Part of its success was due to the fact that it was sold in retail stores instead of electronics stores and that Commodore produced many of its parts in-house to control supply and cost.
Approximately 10,000 commercial software titles were made for the Commodore 64 including development tools, office applications and games. The Commodore 64 is still used today by some computer hobbyists.
*****
Slow Computer
If you're running a computer with Windows' XP operating system, either home or professional, and your computer is running a lot slower than it used to, then perhaps it's time to "clean it up". Normally there are four

main reasons why a computer slows down, (1) your hard drive is getting clogged up with unwanted and/or useless files, (2) your registry has lots of 'loose ends' and needs cleaning, (3) most of your files are fragmented and your computer spends a lot of time hunting your hard drive looking for them and (4) there are file and/or surface errors on your hard drive. There are other reasons, but these 4 are the most common and they usually all happen together.
Microsoft provides everyday tools to 'fix' three of these problems. By "double-clicking" MY COMPUTER, "right-clicking" your hard drive, then "left-clicking" PROPERTIES you get a pie graph indication of the "fullness" of your hard drive.
You also are given the option of using Microsoft's "Disk Cleanup" utility and by clicking the TOOLS tab you can access M/S's "Defrag" utility and their hard drive checker which is a beefed up version of their old CHKDSK. M/S don't provide a Registry clean up utility for everyday use as you have to be super careful when playing with the registry - one small mistake can render your computer useless, but there are ways.
I would suggest the first thing you do is select the "Error Checking" (CHKDSK) utility and run it. You will be given two options when running the utility - select both, then do a restart of your computer. The "Error Check" utility won't run while you're using the hard drive but will commence on boot up. Once that's finished, and you've got a clean bill of health for your hard drive, I suggest the following.
I don't use M/S's Disk Cleanup or their Defrag utilities as I've found two FREE downloadable programs to be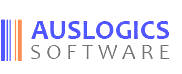 superior. The first is CCleaner which used to be called Crap Cleaner. You can download your free copy from HERE. CCleaner is an easy program to use, it finds heaps and heaps of unwanted files on your computer and gives you the option of deleting all or some of them. It also has a registry clean up option which I find is easy and safe to use and also provides an alternative to M/S's Add/Remove Programs utility in the Control Panel. It offers you the option of making a backup of your registry before starting - make sure you do.
The other program I use is a "Defrag" utility developed by Auslogics. You can get your free copy HERE. This works a lot like Norton's old Disk Doctor utility in that you can see all these little squares changing colour while it's working.
The correct order to do all this is:
(1) run the CHKDSK utility, then

(2) CCleaner's disk cleanup utility, then

(3) CCleaner's Registry tweeker, then

(4) Auslogics Defrag.
If you run all these programs, and your computer is still running slowly, then I suggest it might be time to take it to the man.....
*****
Microsoft Word Tips
Here are two little time saving tips for those that use M/S Word a lot.
One of the confounding things about Word is that when you reopen a document you've been working on, it puts you back at the top of the document. Unlike Excel, which takes you to the spot where you left off last time, Word's short-term memory always wants to start you off at the beginning again. You can work around this if you press [Shift][F5] as soon as the document opens. [Shift][F5] is the Go Back shortcut, which cycles you between your four most recent edits during a Word session. But if you can remember to hit it immediately after opening a document, Word will jump to the last thing you changed before saving and closing that doc.

This simple technique comes in handy when you're working in multiple documents and want to make sure you've saved your changes to all of them. All you have to do is press the [Shift] key and open the File menu. Word will add the Save All command to the menu, above the Save As command. Just choose Save All and Word will prompt you to save each document (or template) that has any unsaved changes. This is more efficient than having to navigate to each document individually and click Save.