PSP.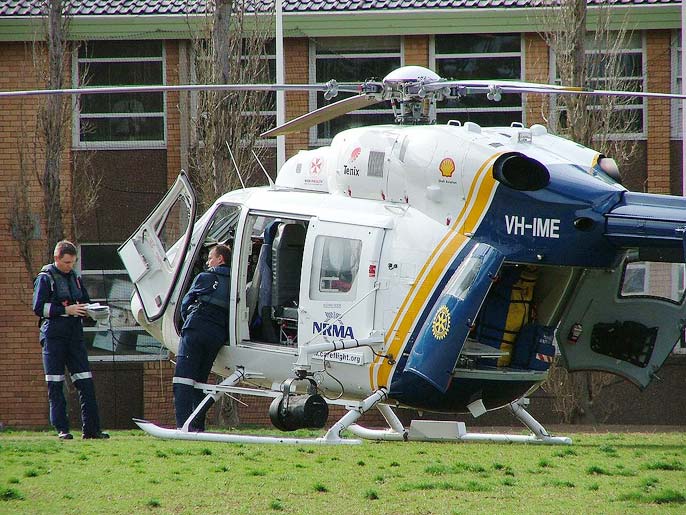 Ron Mitchell, from the 9Sqn Association, is looking for some PSP. He says "The organisation for which I work, (Careflight Helicopter Service) is trying to locate some PSP which it would like to buy. So far we have been unsuccessful within Australia (no problems if we lived in the USA or Europe or even PNG but freight is just a little too expensive)."
If you know where there is some, or if you have any information on where to get some, please get in touch with Ron via EMAIL
PSP, or Marsden Matting to give it its correct name, is a standardized, perforated steel matting material originally developed by the United States at the Waterways Experiment Station shortly before World War II, primarily for the rapid construction of temporary runways and landing strips and was first used in November 1941. The material was also used in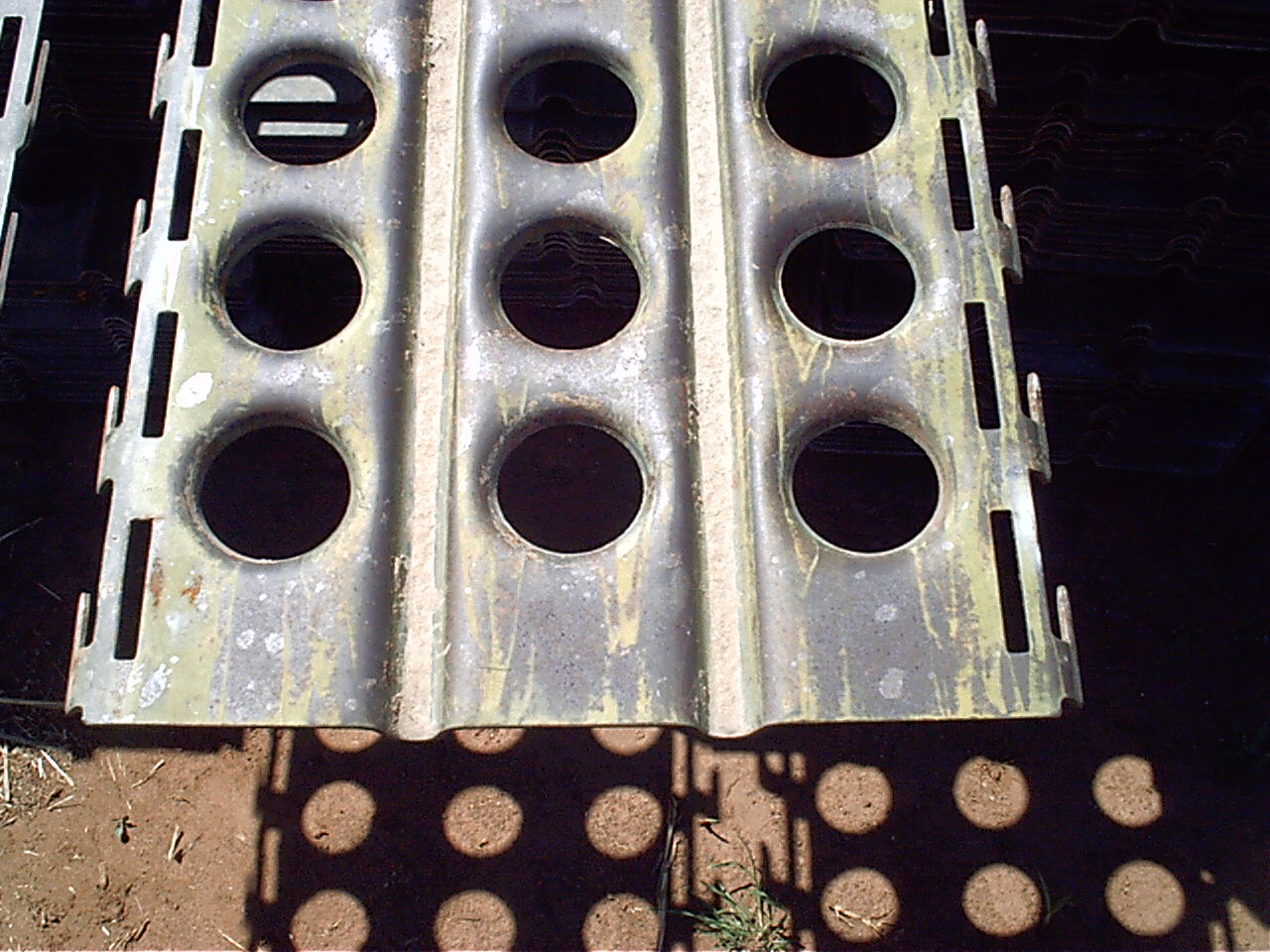 the Korean and Vietnam Wars where its common name, from its NSN nomenclature, is pierced (or perforated) steel planking or PSP.
A single piece weighs about 30 kg, is 3.0 m long and 380 mm wide. The hole pattern for the sheet was 3 holes wide by 29 holes long resulting in 87 holes per mat.
Marsden Matting was extensively used during World War II by Seabees (Construction Battalions – CB's) and other front line construction personnel to build runways and other readily usable surfaces over all kinds of terrain in the Pacific Theatre of Operations. A C-47 Skytrain supply aircraft was the first plane to land on the first steel-mat runway constructed in France after the Invasion of Normandy.
On Pacific islands the matting was typically covered with crushed and rolled coral or soil to form a level surface. The perforated and channelled design of the matting created strength and rigidity and facilitated drainage. A runway two hundred feet (60 metres) wide and 5,000 feet (1500 metres) long could be created within two days by a small team of engineers. (that's about 79,000 sheets of PSP, weighing 2,370 tonnes – you wonder how they ever got it in there in the first place…)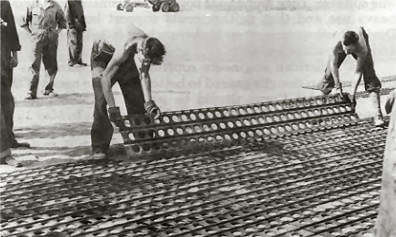 At the start of the Berlin Airlift the runways at Tempelhof Airport in the US Zone in Berlin were made of PSP. Designed to support fighters and smaller cargo aircraft, the C-54 Skymaster that formed the backbone of the U.S. effort was too heavy for the PSP. Berliners were hired to fix the runway between the three-minute arrivals, running onto the runways with bags of sand to dump onto the mats and soften the surface.
Large quantities of matting were produced; approximately 2 million tons costing more than US$200 million (in the 1940s). At the end of the war a large amount of the material remained as war surplus and was pressed into use in various civil engineering applications such as road and bridge construction. As they were made from steel with a high manganese content, the matting was also highly resistant to corrosion. In various countries located in the Pacific Theatre, particularly New Guinea, matting still remains in use as fencing or roadway barriers, in some cases stretching for miles.