Radschool Association Magazine - Vol 30
Page 15
Privacy Policy | Editorial Policy | Join the Association | List of Members | Contact us | Index | Links | Print this page
Townsville – and the Caribou (Cont'd from Page 14)..
On the Saturday night, after an hour or two of "nanna napping", a quick tub and a change of clobber, the blokes and the blokettes returned to the hanger for the "BASH". This was organised by 38Sqn and we must congratulate them because well organised it was.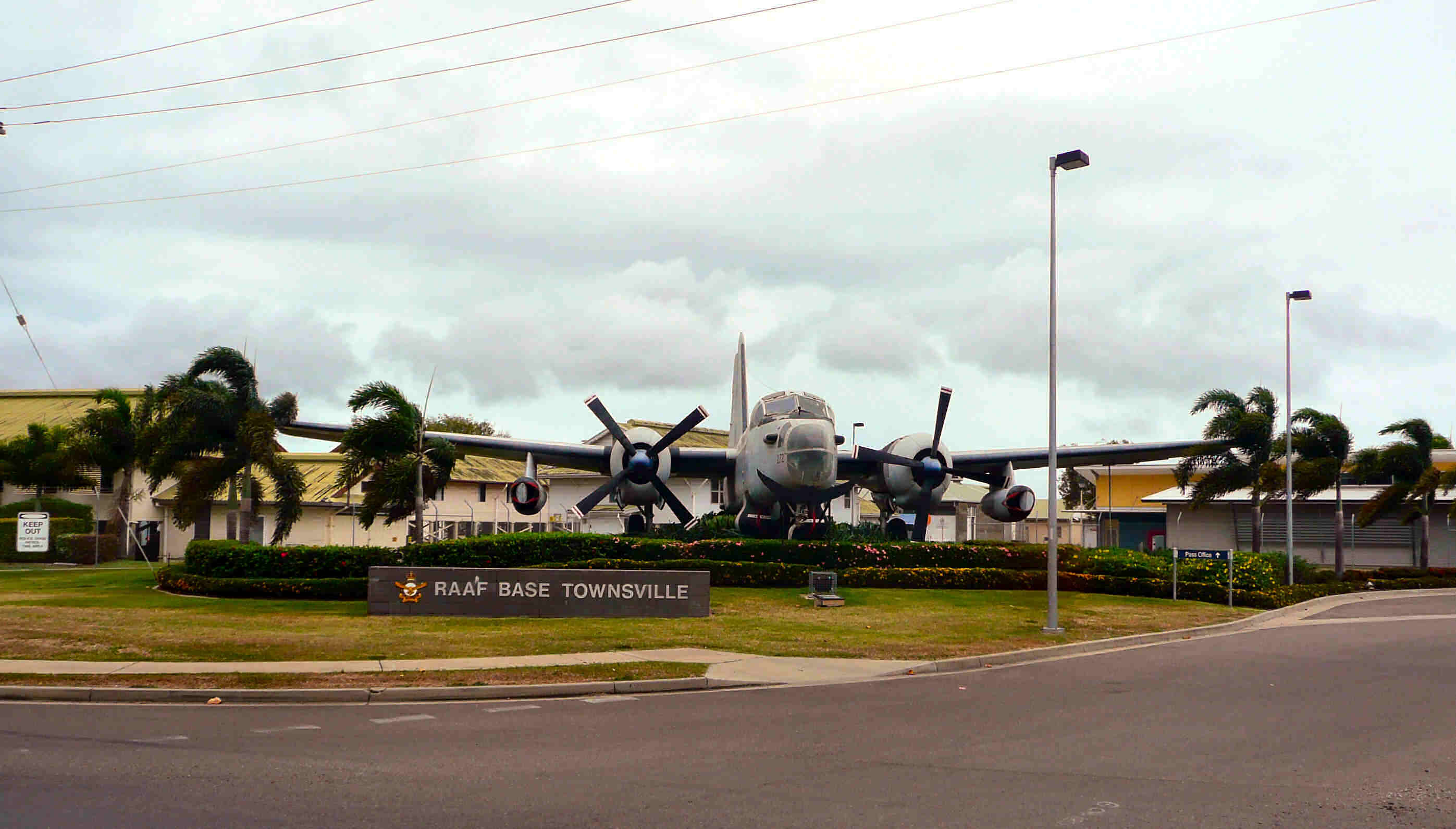 Even though there was a huge crowd, there was heaps of room, the drinks were plentiful and cold, the food was good, plenty of seats and tables for those that wanted them, there was continuous video of the old 'truck' going into place aeroplanes shouldn't and normally wouldn't go, the RAAF band keep up the music all night, there were lots of good friends to catch up with and those that went and didn't have a good time, well, it was their own fault.
Thanks Mr 38 Squadron……
Here are some of the people that went along; once again, the photos have been compressed to allow for quick loading. You can download good quality and a clean copy of each photo by clicking on it.
Be who you are and say what you feel because those that matter don't mind
and those that mind don't matter.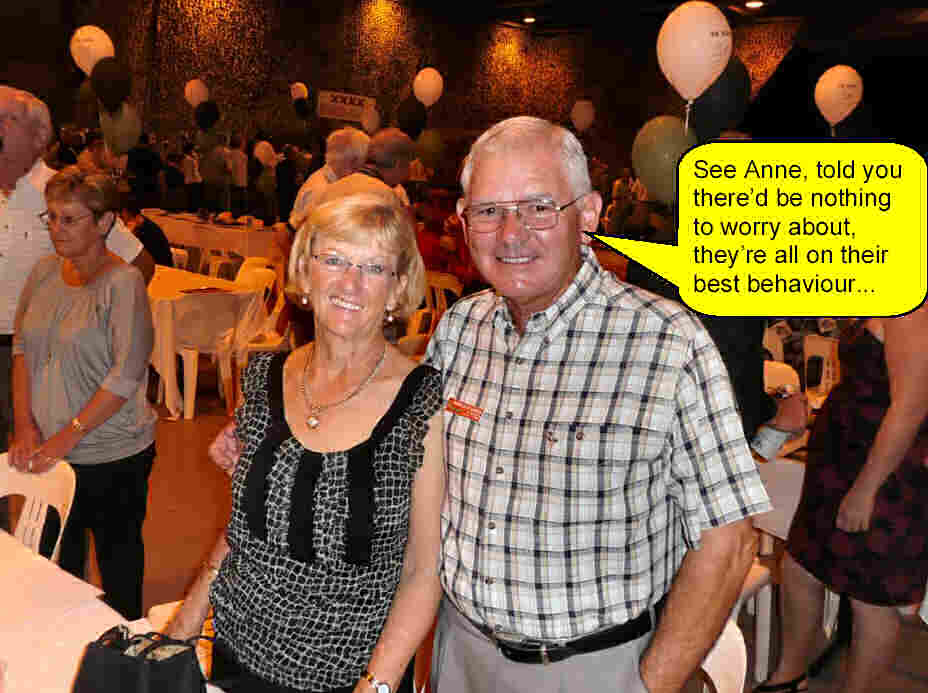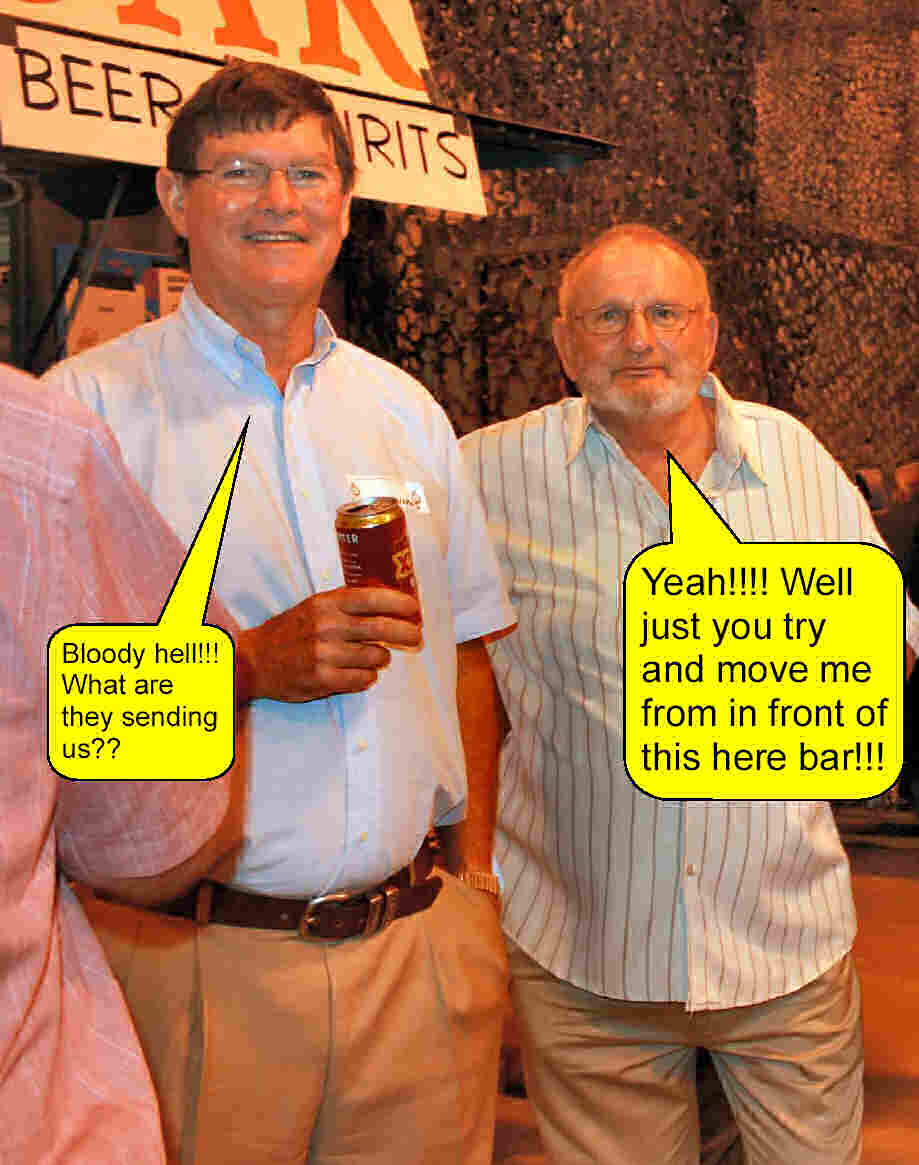 "Chuck" Connors and Pete DeJonge.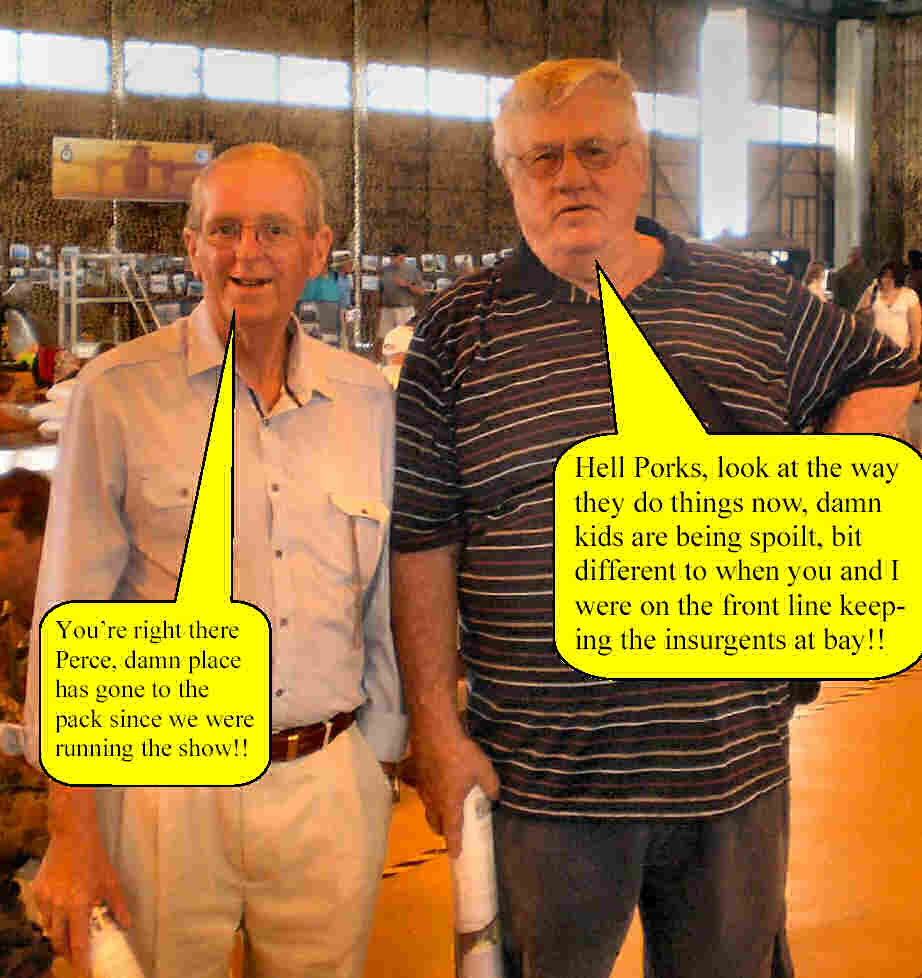 John Donohue and Peter Mansfield
THIS WAS VOTED THE BEST SHORT JOKE OF 2008.
For his birthday, little Joseph asked for a 10-speed bike. His father said, "Son, we'd love to give you one, but the mortgage on this house is $280,000 and your mother just lost her job. There's no way we can afford it." The next day the father saw little Joseph heading out the front door with a suitcase. So he asked, "Son, where are you going?" Little Joseph told him; "I was walking past your room last night and heard you telling mom you were pulling out. Then I heard her tell you to wait because she was coming too. And I'll be damned if I'm staying here by myself with a $280,000 mortgage and no bike!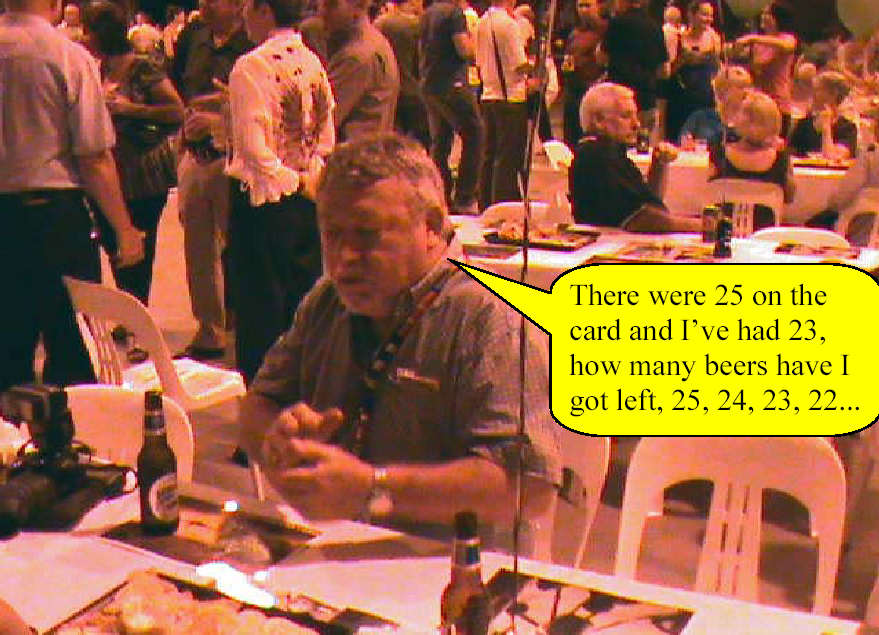 George Clooney, who while he's over in the West masquerades as Ted McEvoy, seen at the hanger Bash trying to work out how many beers he's got left on his card. Trouble is, he ran out of fingers and toes.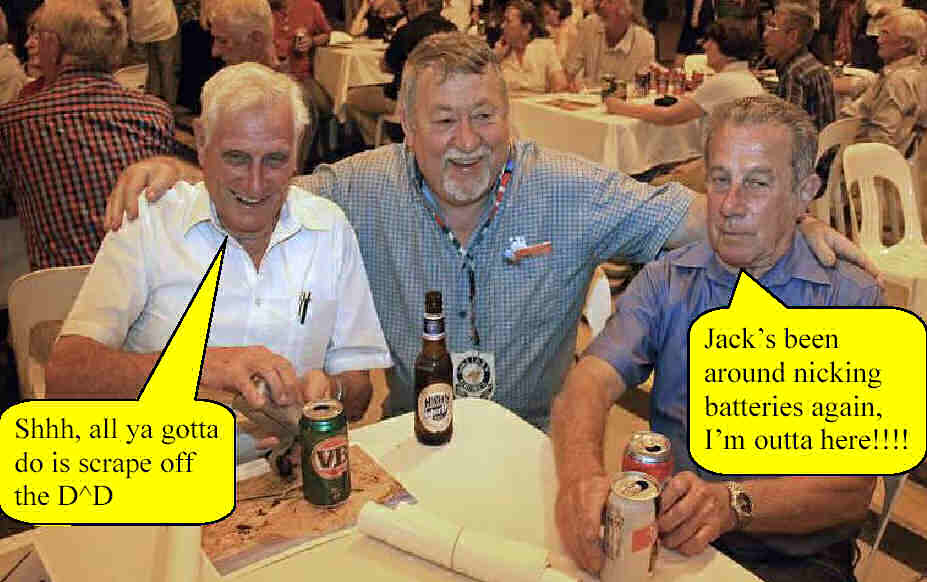 L-R: Jack Bennett RTFV 7/12/1965 to 1/06/1966, 35Sqn 1/06/1966 to 1/08/1966. Ted McEvoy 35Sqn 14/12/1967 to 11/12/1968. Trevor (Scruffy) Hill Headquarters, Australian Force Vietnam (RAAF Element) 5/10/1964 to 7/05/1965, RTFV 31/08/1965 to 1/05/1966.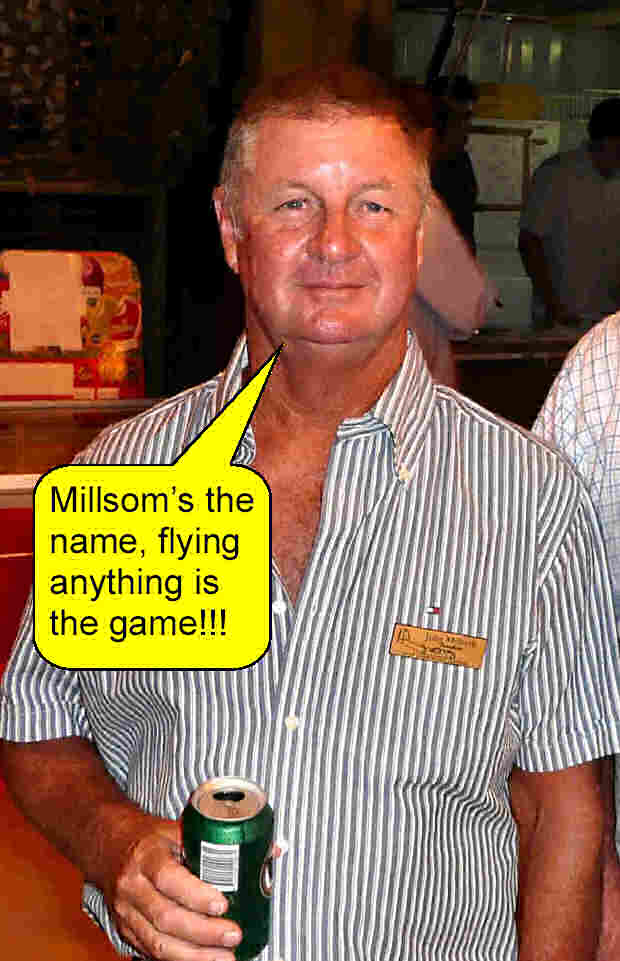 John Millsom
The New South Wales Government and the NSW Greens Party were presenting an alternative to local farmers for controlling the native dingo population. It seems that after years of the farmers using the tried and true methods of shooting and/or trapping the predators, the tree-huggers offered a more humane solution. What they proposed was for the animals to be captured alive, where the males would then be castrated and let loose again. Therefore the population would be better controlled. This was actually proposed to the NSW Farmers and Graziers Association by the combination of State Government and the Greens.
All of the farmers thought about this amazing idea for a couple of minutes. Finally, one of the old boys in the back of the conference room stood up, tipped his hat back and said, "Son, I don't think you understand our problem ...... Those dingo's ain't sexing our sheep - they're eatin' them!"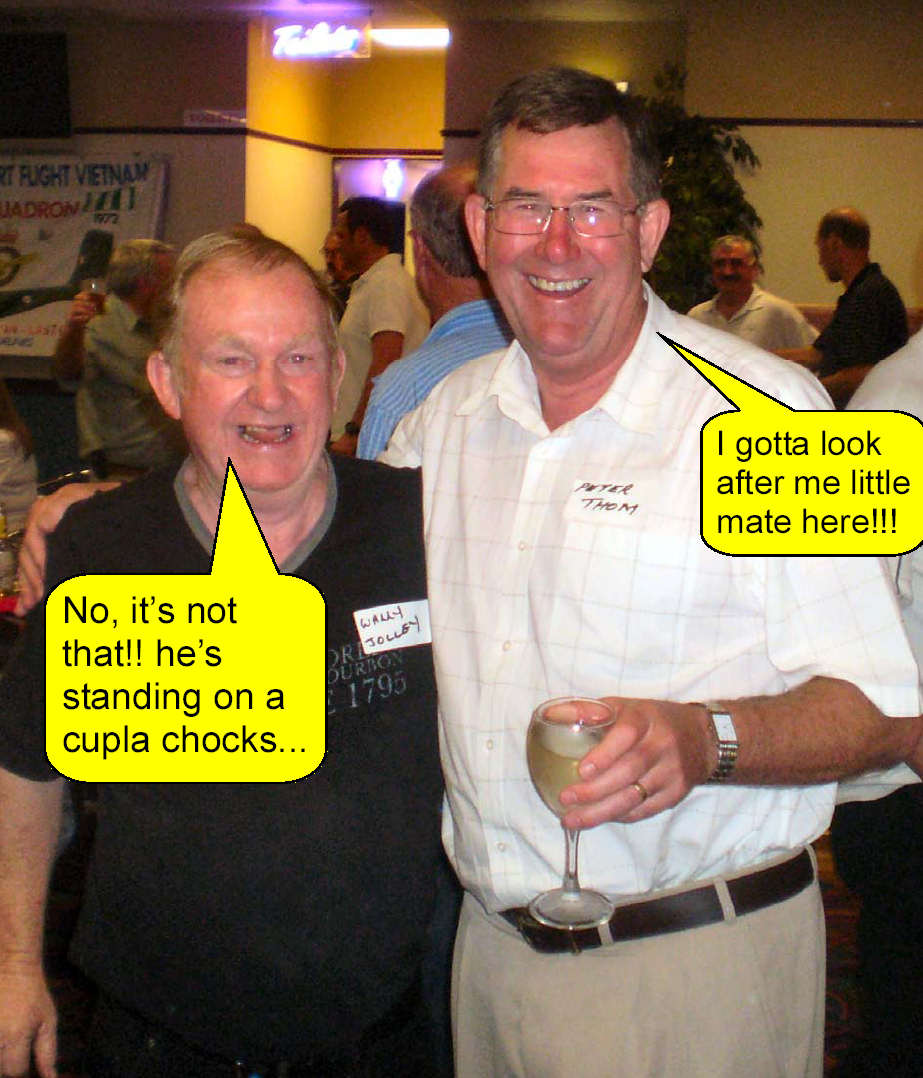 Wally Jolley and Peter Thom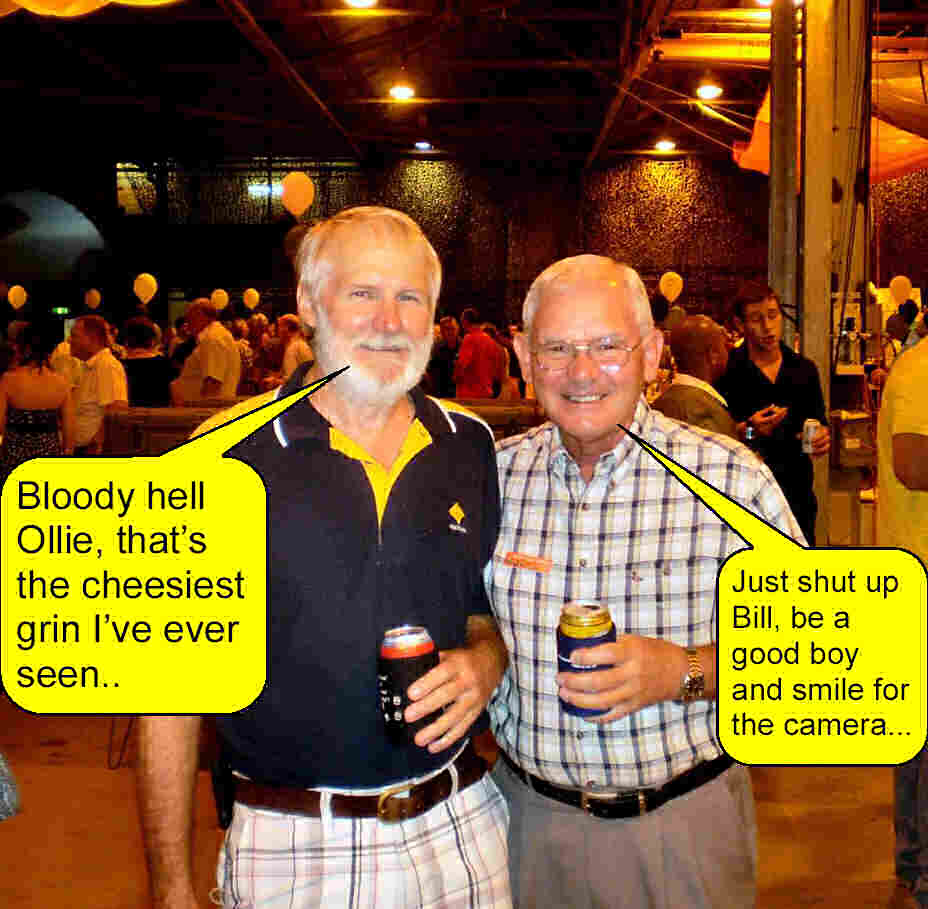 Bill Bishop and Wayne Oldfield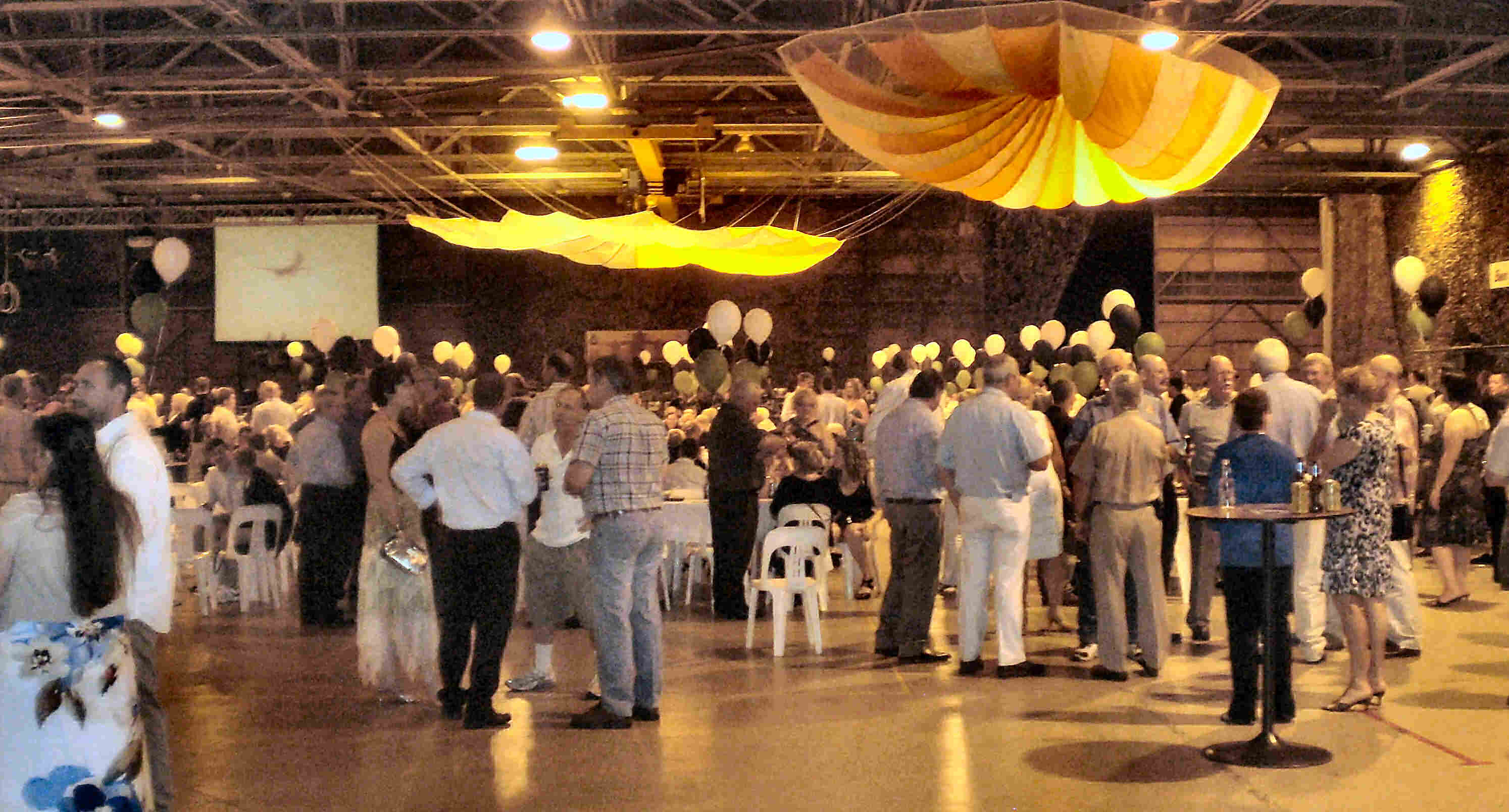 Part of the 1,300 or so people that went along for the Saturday night "Bash".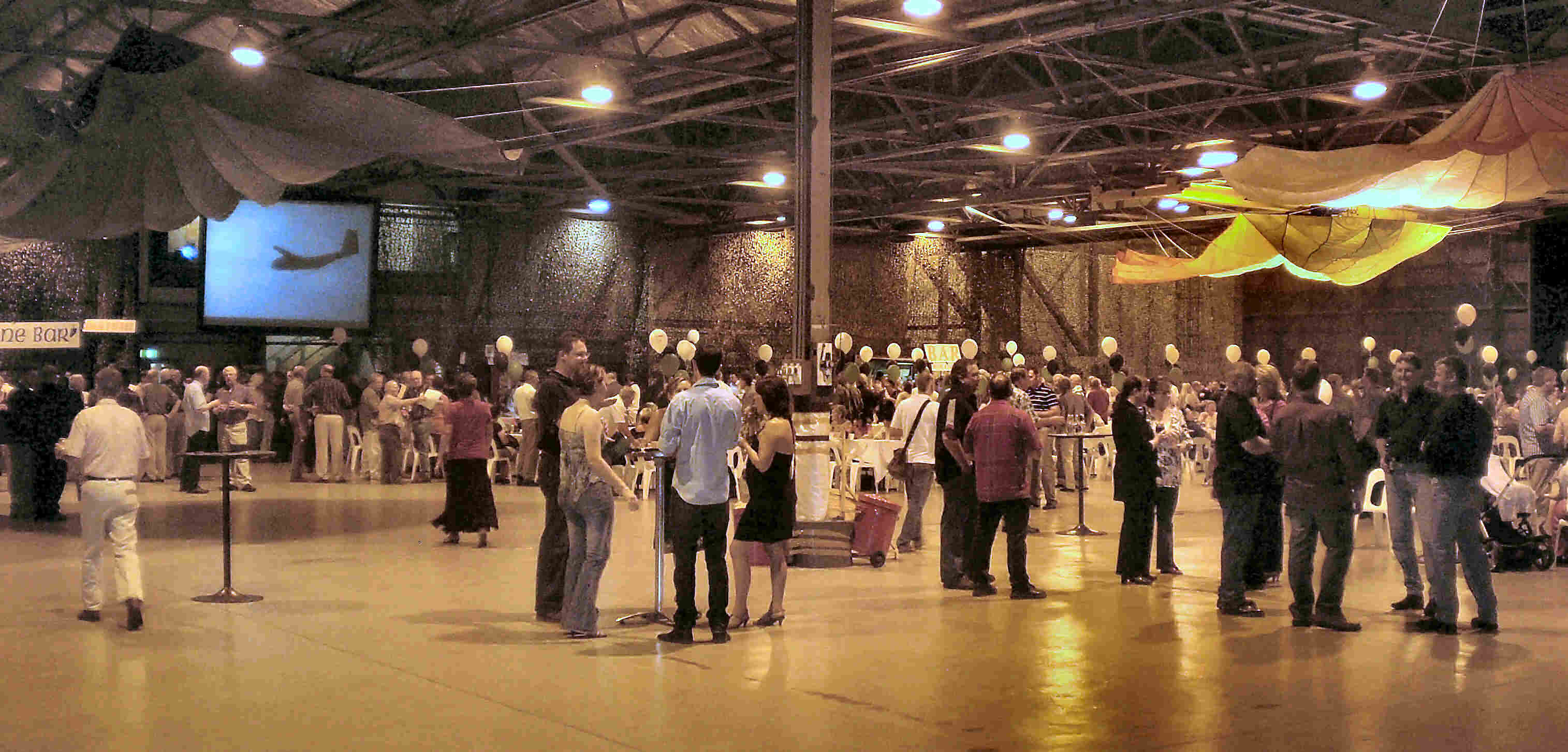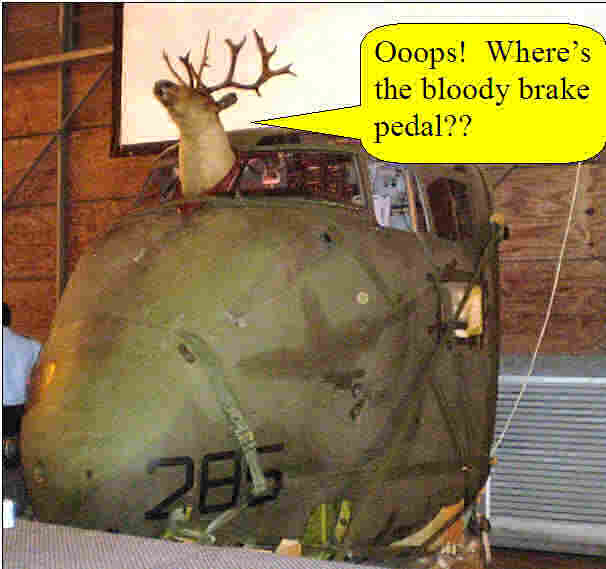 Is sex work?

A Group Captain was about to start the morning briefing to his staff. While waiting for the coffee machine to finish its brewing, he decided to pose a question to all assembled. He explained that his wife had been a bit frisky the night before and he failed to get his usual amount of sound sleep.

He posed the question of just how much of sex was "work" and how much of it was "pleasure?" A Wing Commander chimed in with 75-25% in favour of work. A Squadron Leader said it was 50-50%. A Flight Looey responded with 25-75% in favour of pleasure, depending upon his state of inebriation at the time.

There being no consensus, the Groupy turned to the airman who was in charge of making the coffee. What was HIS opinion? Without any hesitation, the Erk said, "Sir, it has to be 100% pleasure."

The Groupy was surprised and, as you might guess, asked why? "Well, sir, if there was any work involved, the officers would have me doing it for them."

The room fell silent. God Bless the Aussie airman.
Then, after all the festivities in the hanger were finished, and the sun had arisen once again, 35 Squadron blokes and their blokettes decided there was still some beer left in Townsville and that they should do their best to rid the town of its evil menace, so off to the Surf Club they went, with raging thirsts and evil in their eyes.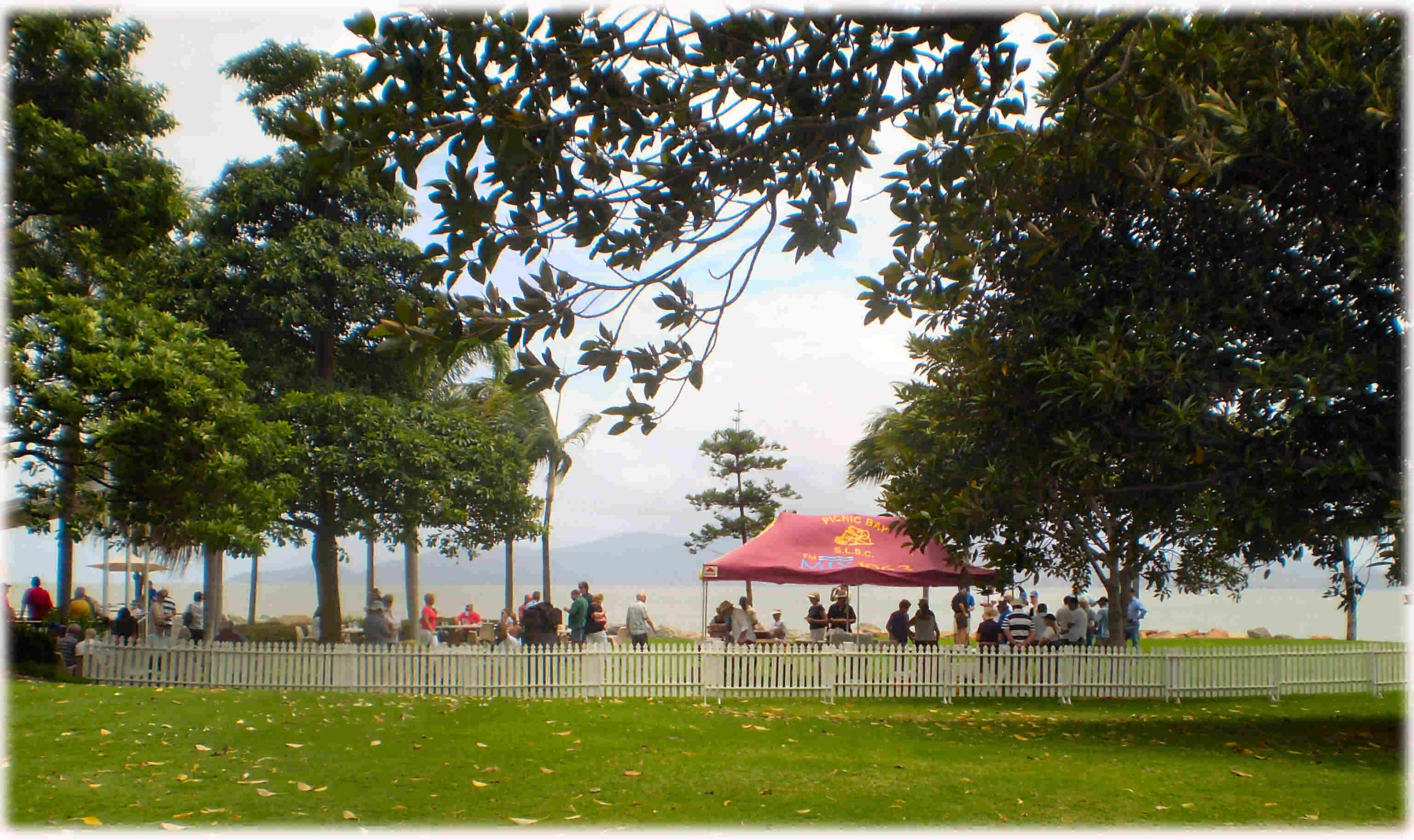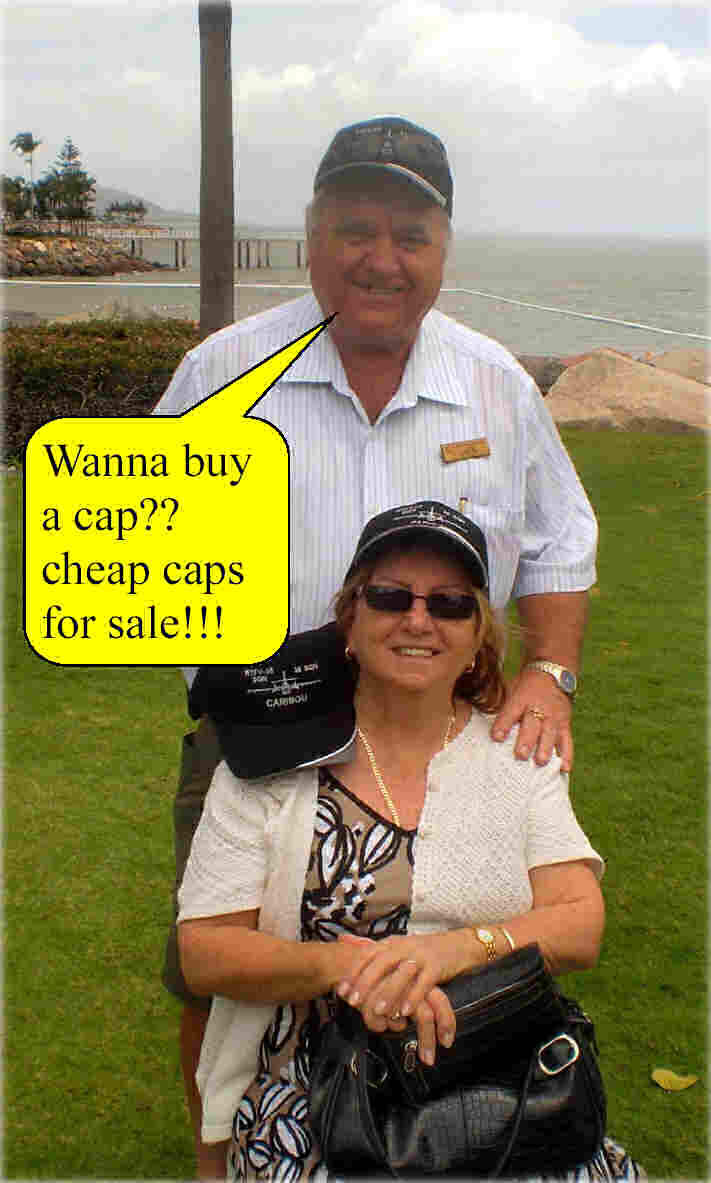 John "Sambo" and Andrea Sambrooks. John, no doubt under instruction from Andrea, (he is just a mere male after-all….) organised most of the weekend.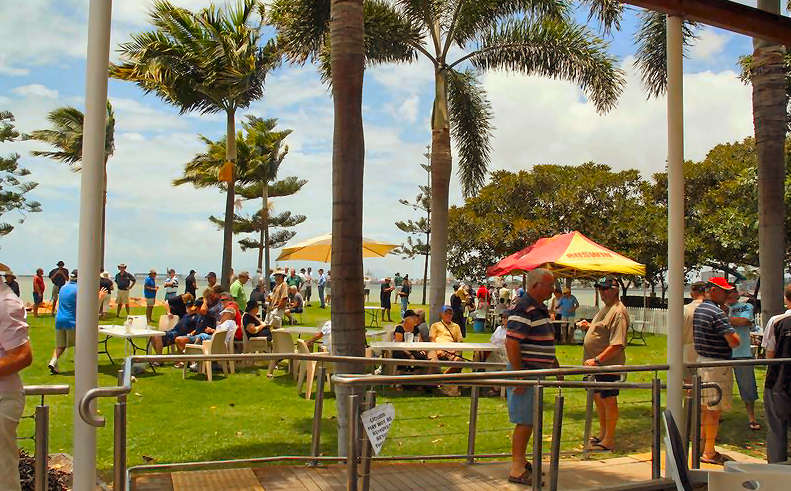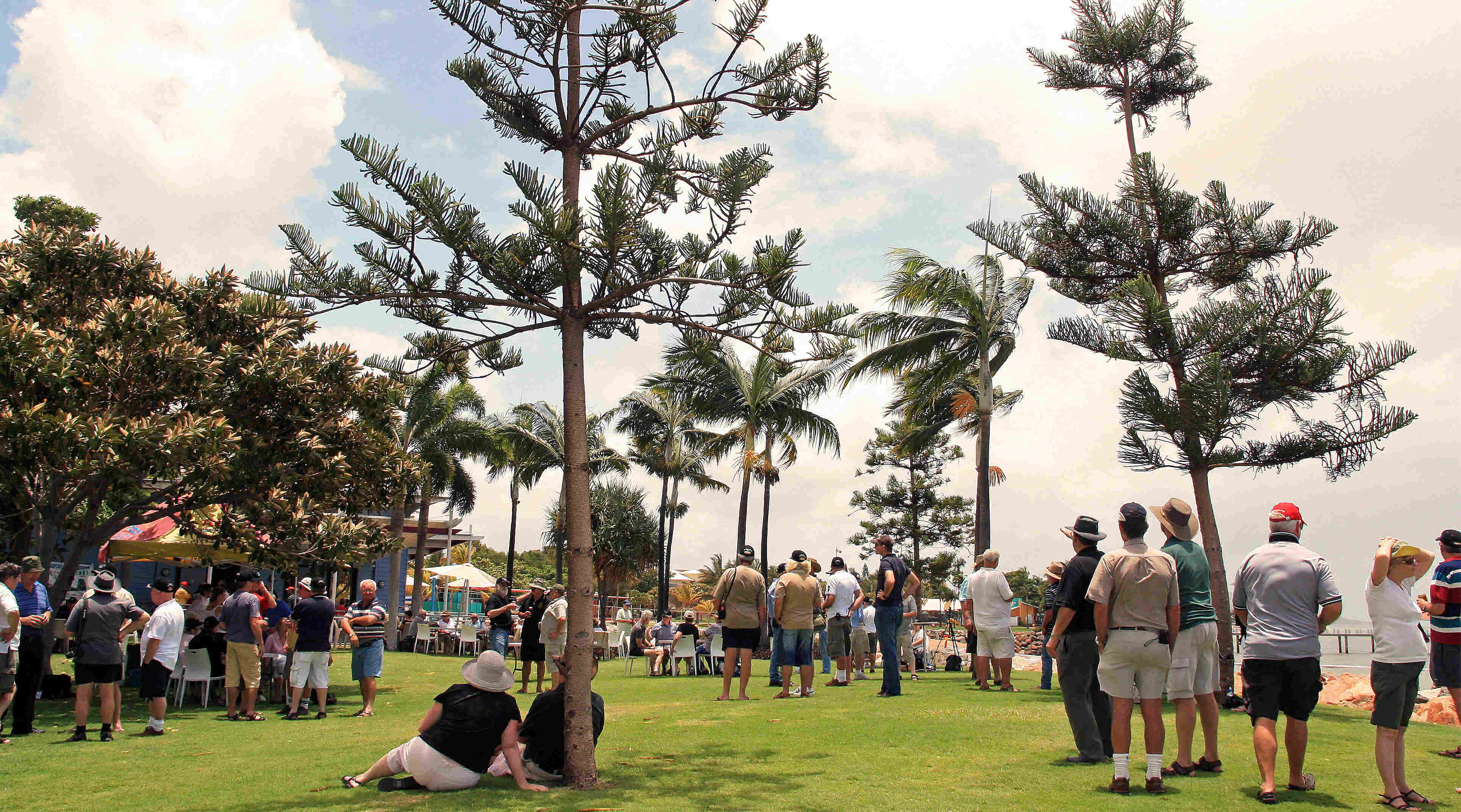 L-R: Ted Crawley, Alan Shaw, Al Pickering, Charley Ramsey, Trev Benneworth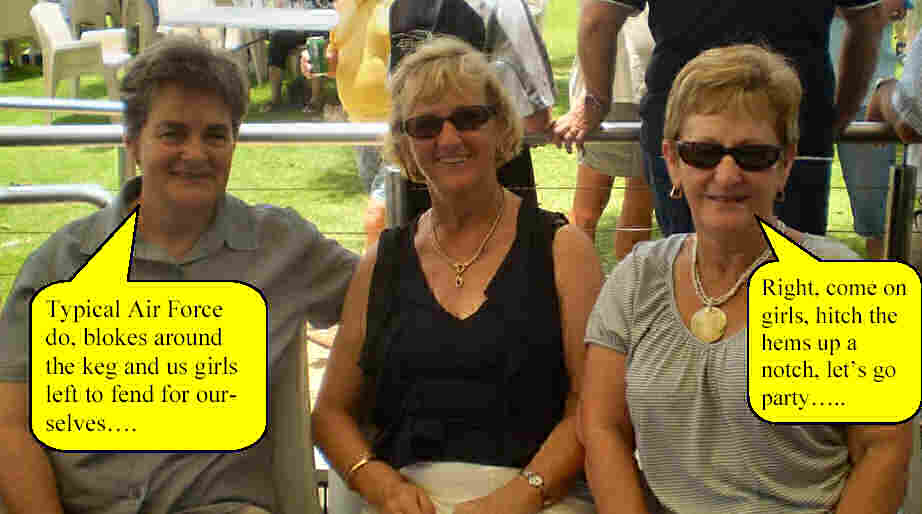 Some more girls who brightened up the place are:
L-R: Christina Pryce, Anne Oldfield, Lyn Salter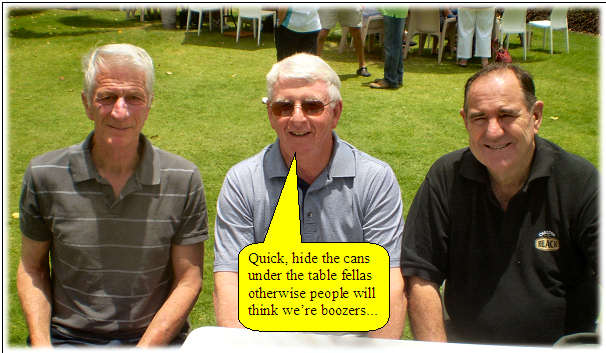 John Lindner, Des Lovett, Don Pollock.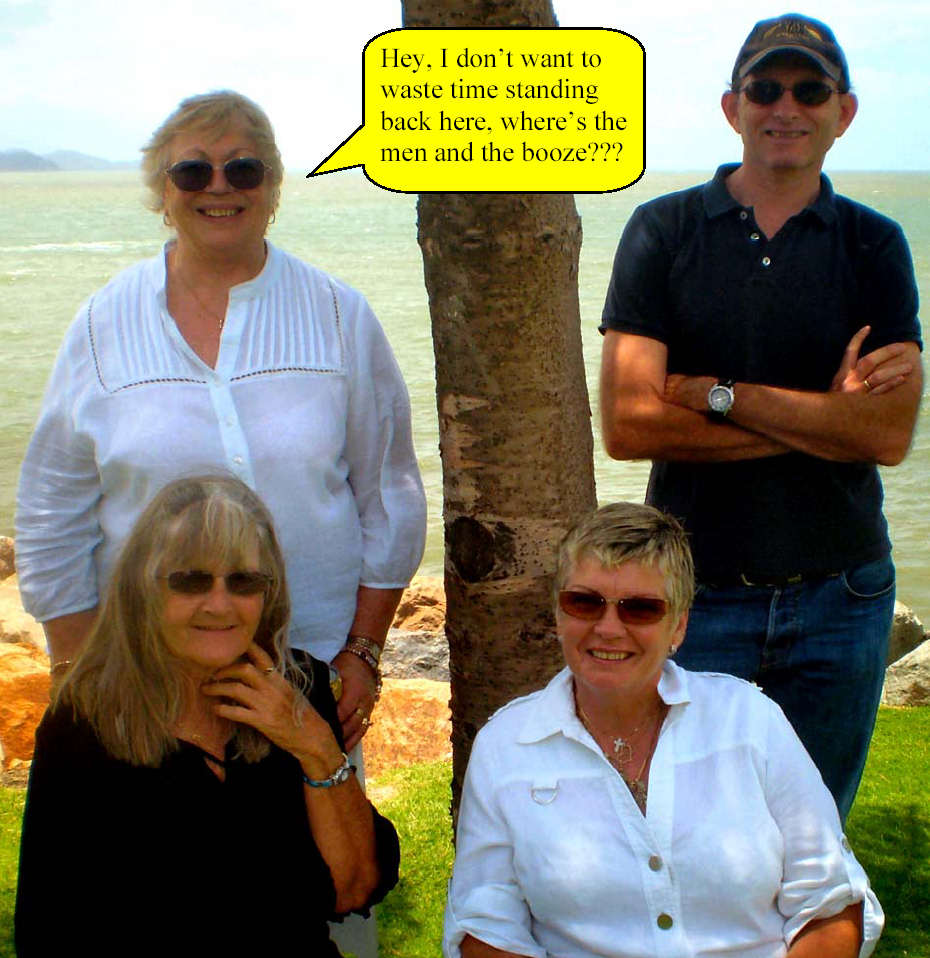 Rear: Gil Bruce, Duane Millar. Front: Sheena Millar, Kathy Kershaw.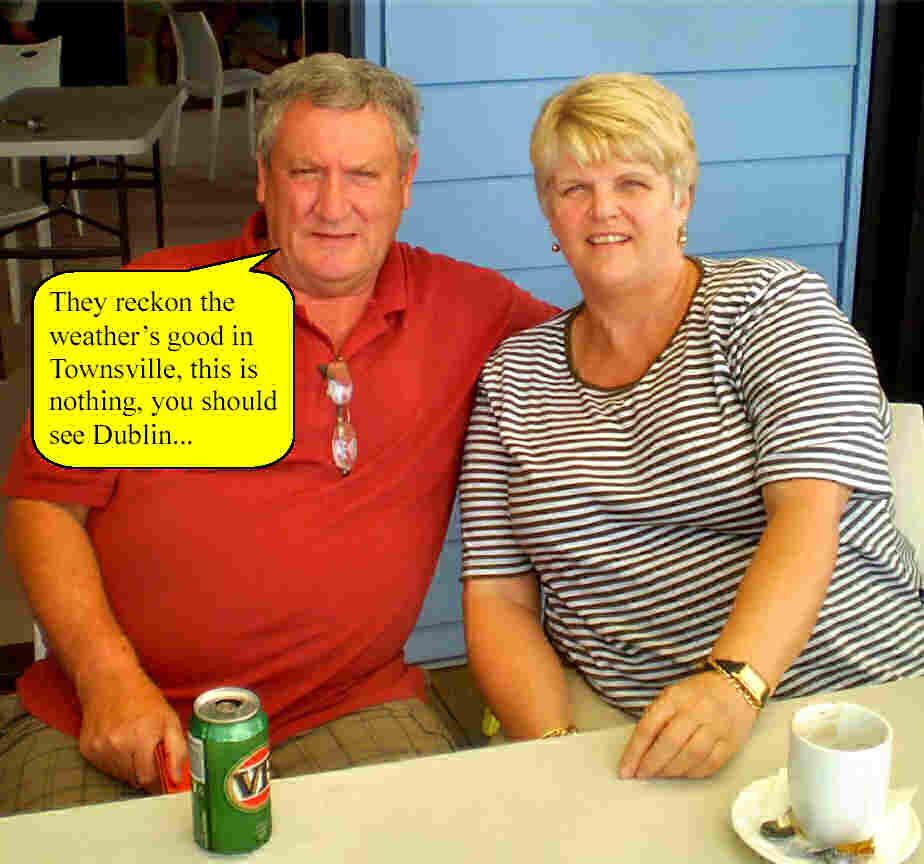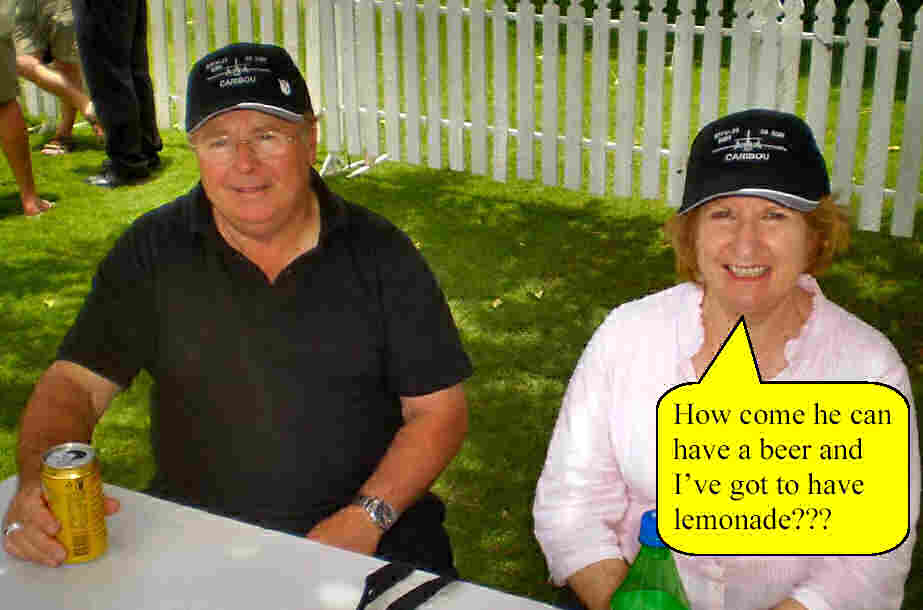 John "JD" and Kaye Sharley.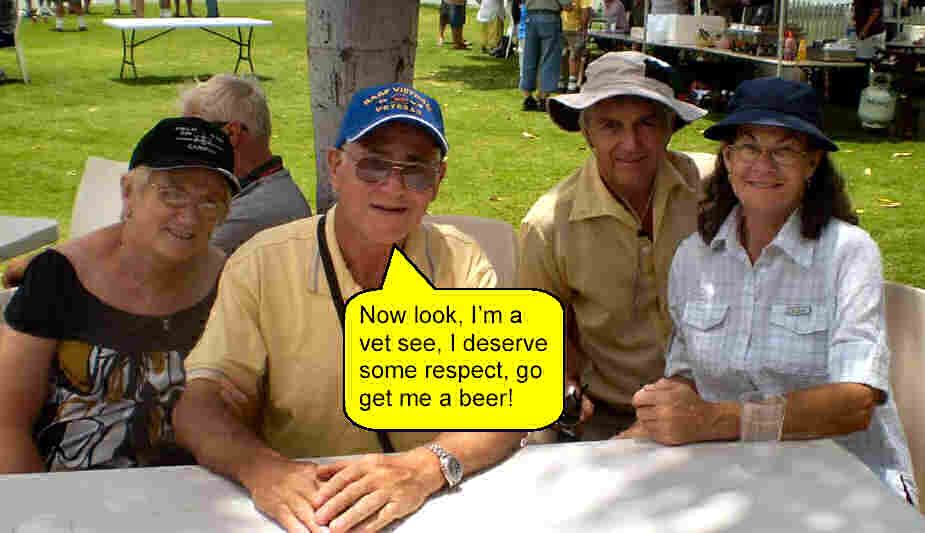 Joy Everett, Adrian Everett, Graham Johnson, Elsie Johnson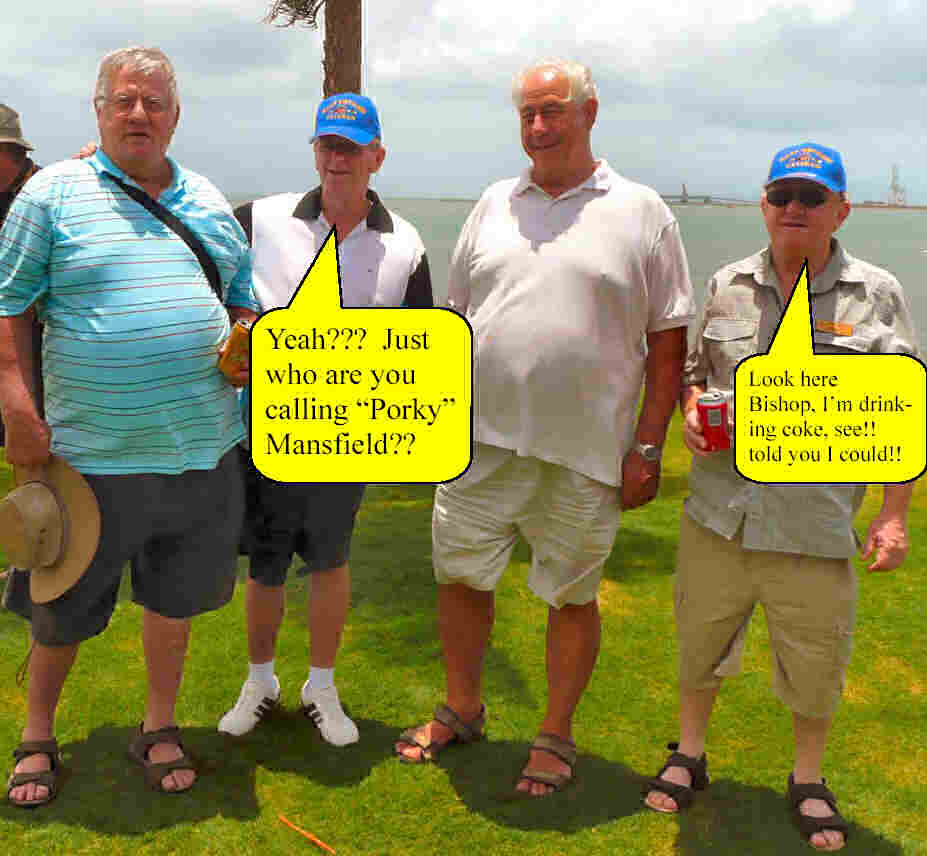 Peter Mansfield, John Donohue, Col Knudsen, Wally Jolley.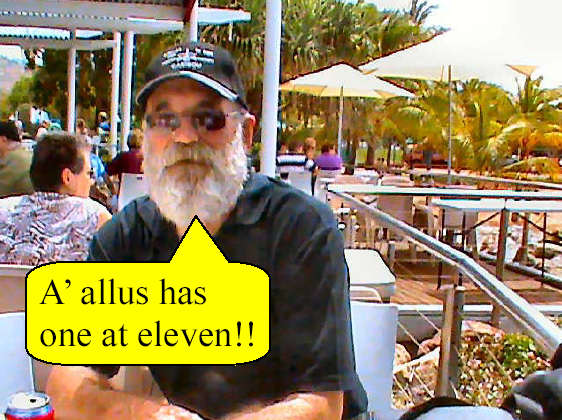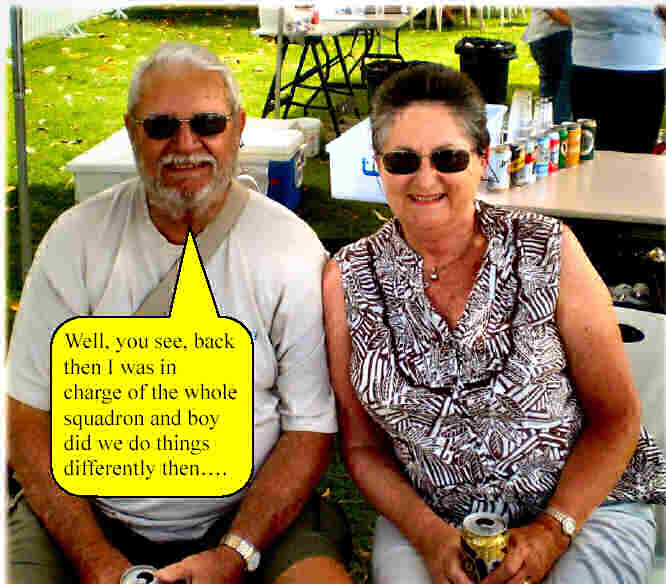 Murray and Brenda Coate.
L-R: Leslie Rothwell, Grace Browne, Mike Escbach, Dell Escbach, "Blue" Browne, Trish Searle, Greg Searle, Tom Mills.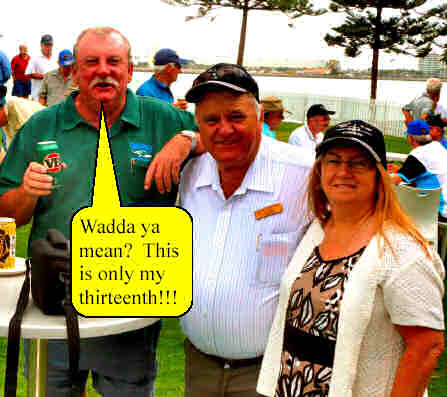 Nidge Murray, John "Sambo" Sambrooks, Andrea Sambrooks
L-R: Peter Mansfield, Col Knudsen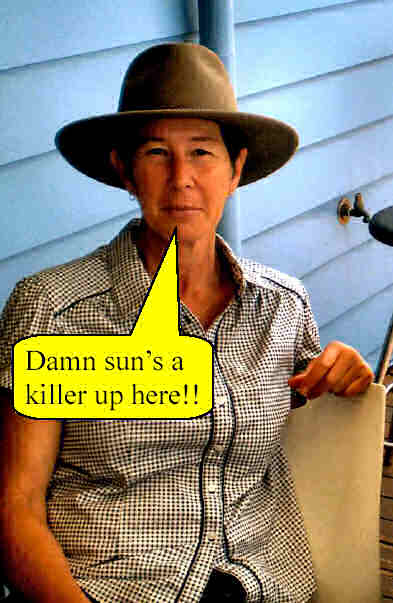 Rhonda Wood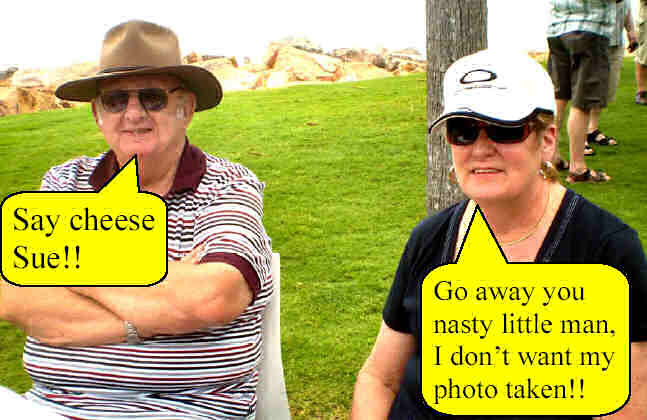 Peter Smith and Sue Lovett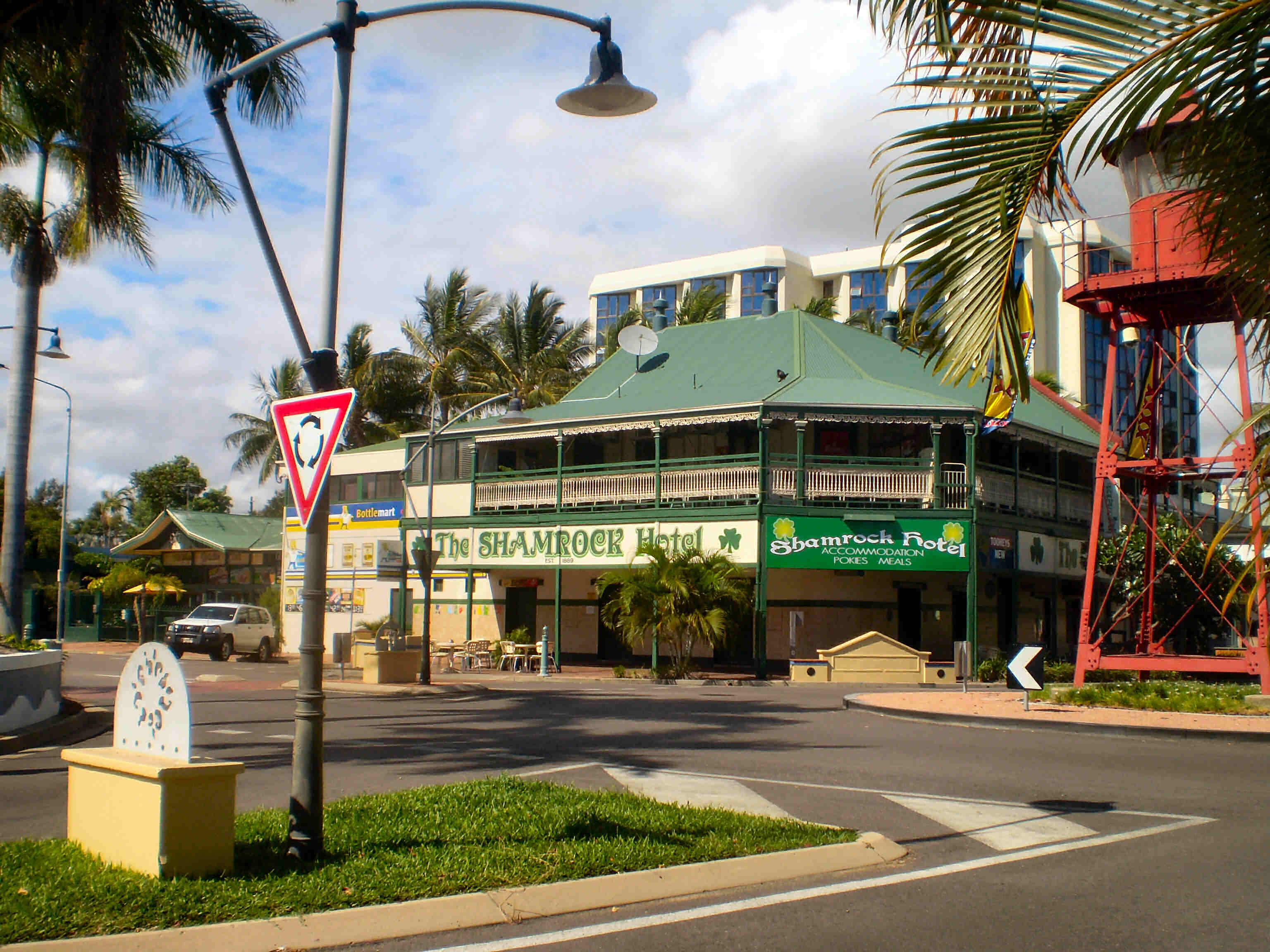 The Shamrock Hotel where many an afternoon debrief was held.
Back Go to page: 1 2 3 4 5 6 7 8 9 10 11 12 13 14 15 16 17 18 19 20 Forward