On 18th March 1910, Harry Houdini made the first officially recorded controlled powered flight in Australia at Diggers Rest, Victoria. The "Houdini - Centenary Air Show" is being held on Saturday 20th March 2010 to commemorate this significant achievement in Australia's aviation history.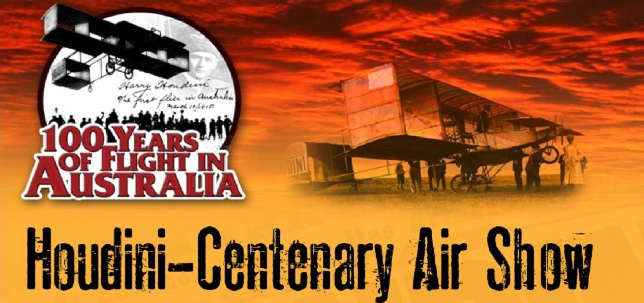 Flying displays will showcase aircraft that have played a significant role in Australian skies over the last 100 years and will feature solo displays, formations flying and aerobatics. On the ground you will be able to walk around beautifully restored aircraft and meet the pilots who fly them, look at vintage and rally cars, while the kids will be entertained with aircraft making and other activities.
Come and see the displays and meet the people who make aviation what it is today, and be a part of Australia's aviation history as it enters the next 100 years.
More information HERE
CANNON BALLS!!! DID YOU KNOW THIS?
It was necessary to keep a good supply of cannon balls near the cannon on old war ships. But how to prevent them from rolling about the deck was the problem. The storage method devised was to stack them as a square based pyramid, with one ball on top, resting on four, resting on nine, which rested on sixteen.
Thus, a supply of 30 cannon balls could be stacked in a small area right next to the cannon. There was only one problem -- how to prevent the bottom layer from sliding/rolling from under the others.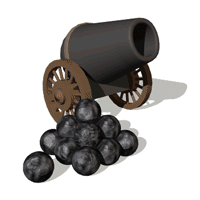 The solution was a metal plate with 16 round indentations, called, for reasons unknown, a Monkey. But if this plate were made of iron, the iron balls would quickly rust to it. The solution to the rusting problem was to make them of brass - hence, Brass Monkeys.
Few people realize that brass contracts much more and much faster than iron when chilled, consequently, when the temperature dropped too far, the brass indentations would shrink so much that the iron cannon balls would come right off the monkey. (The CTE of brass is 20.3 and the CTE of Iron is 11.8)
Thus, it was quite literally, cold enough to freeze the balls off a brass monkey.