Heaven and Earth.

Global Warming: The Missing Science. Ian Plimer.
Ian Plimer is a professor of Mining Geology at the University of Adelaide.
Frank Alley sent us a copy of this article written by Ian Plimer and which appeared in The Australian on the 5th May 2009. Frank says, although he doesn't agree with the arguments presented by Ian Plimer, he says it is an important part of the whole "Climate Change" debate.
"IN my book, Heaven and Earth - Global Warming: The Missing Science, I predicted that the critics would play the man and not discuss the science. Initial criticism appeared before the book was released three weeks ago.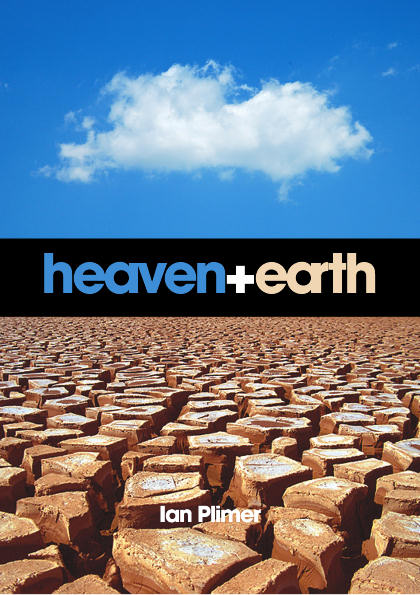 Well-known catastrophists criticised the book before they actually received a review copy. Critics, who have everything to gain by frightening us witless with politicised science, have now shown their true colours. No critic has argued science with me. I have just enjoyed a fortnight of being thrashed with a feather.
Despite having four review copies, ABC's Lateline photocopied parts of chapters and sent them to an expert on gravity, a biologist and one who produces computer models. These critics did not read the book in its entirety. The compere of Lateline claimed that he had read the book yet his questions showed the opposite. When uncritical journalists have no science training, then it is little wonder doomsday scenarios can seduce them.
In The Age (Insight, May 2), David Karoly claims that my book "does not support the answers with sources". Considering that the book has 2311 footnotes as sources, Karoly clearly had not read the book. Maybe Karoly just read up to page 21, which showed that his published selective use of data showed warming but, when the complete set of data was used, no such warming was seen.
Robert Manne (The Weekend Australian, Inquirer, April 25-26) claims to be a great democrat yet demonises dissent on a matter of science. He is not a scientist. The gains made in the Enlightenment, the scientific method, history and integrated interdisciplinary science are all ignored in an ideological push to remodel the economy.
Primary producers should be very worried about an emissions trading scheme underpinned by incomplete science. Unions in industrial centres may even make conditional financial support of the ALP because the workforce they represent will be lambs to the slaughter with an ETS.
(ETS is now being called the "Employment Termination Scheme" by radio announcers in Brisbane – TB)
Capital city ABC and newspaper media outlets have treated the public with disdain. They have used arrogant pompous scientists who talk down to the public and yet these scientists forget that the public employs them. My critics are never asked: Who funds them? What have they to gain by following their party line? Why have they ignored a huge body of contrary science? What are their political associations? What unelected groups support them? Yet I am constantly asked these questions.
The huge number of recent letters tell me that there are winds of change. The average punter has been told for more than two decades that we are all going to fry. He is not stupid and is blessed with a rare commodity missing in many academic circles: common sense.
Life experiences of rural people are very different from those of city folk who have little first-hand experience of nature. My correspondents feel helpless and disenfranchised with the unending negative moralistic cacophony about climate change. They know it smells but they cannot find where the smell comes from. The reason why the book has been a publishing sensation is because the average person knows that they are being conned and finally they have a source reference.

The hypothesis tested in my book was that increased atmospheric CO2 creates global warming. This was shown to be invalid on all time scales and by a diversity of methods. In the past, climate change has never been driven by CO2. Why should it be now driven by CO2 when the atmospheric CO2 content is low? The main greenhouse gas has always been water vapour. Once there is natural global warming, then CO2 in the atmosphere increases. CO2 is plant food, it is not a pollutant and it is misleading non-scientific spin to talk of carbon pollution. If we had carbon pollution, the skies would be black with fine particles of carbon. We couldn't see or breathe. Climate Change Minister Penny Wong appeals to science yet demonstrates she does not have a primary school understanding of science.
The atmosphere contains 800 billion tonnes of carbon in CO2. Soils and plants contain 2,000 billion tonnes, the oceans 39,000 billion tonnes and rocks in the top few kilometres of the crust contain 65,000,000 billion tonnes of carbon in carbon compounds. The atmosphere only contains 0.001 per cent of the total carbon in the top few kilometres of the Earth.
If all the fossil fuel on Earth were burned, the atmospheric CO2 would double. The Earth has been there before and high atmospheric CO2 has accelerated plant growth and increased biodiversity. It is the sun, water vapour, rocks and oceans that have stopped a runaway greenhouse or a permanent snowball Earth.
I would like to see some fundamental questions answered by the climate catastrophists.
If CO2 drives temperature, why were there past ice ages when the atmospheric CO2 content was many times greater than at present?

Why has the role of clouds been ignored, especially as a 1per cent change in the amount of cloudiness could account for all the changes measured in the past 150 years?

If natural forces drove warmings in Roman and medieval times, how do we know that the same natural forces did not drive the late 20th-century warming?

Why didn't Earth have acid oceans and a runaway greenhouse when the atmospheric CO2 was hundreds of times higher than now?

Is the present increase in atmospheric CO2 due to the medieval warming?
It is human arrogance to think that we can control climate, a process that transfers huge amounts of energy.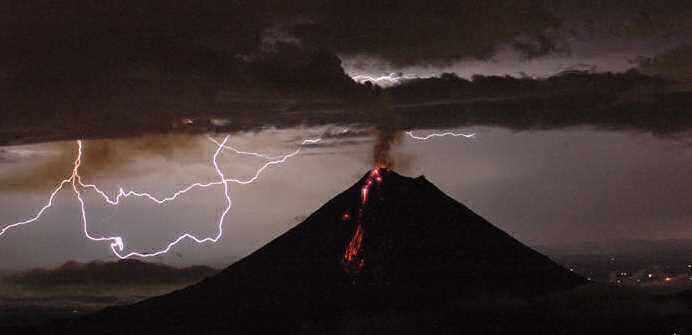 Once we control the smaller amount of energy transferred by volcanoes and earthquakes, then we can try to control climate.
Until then, climate politics is just a load of ideological hot air.
To argue that human additions to atmospheric CO2, a trace gas in the atmosphere, changes climate requires an abandonment of all we know about history, archaeology, geology, solar physics, chemistry and astronomy. We ignore history at our peril.
I await the establishment of a Stalinist-type Truth and Retribution Commission to try me for my crimes against the established order and politicised science."