The story has had profound consequences for the RAAF and the army, consequences that are still unfolding and will continue to resonate for years. Arguments over how well prepared RAAF units were for war in 1966 echo the ones about the preparedness of army and RAAF aviation assets, including helicopters, for combat operations in Afghanistan.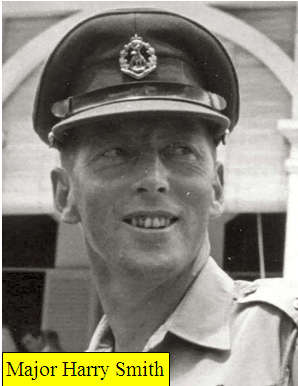 Views of the RAAF's battlefield helicopter experience in Vietnam, however distorted, have also shaped perceptions in US military circles about the appetite of the RAAF to engage fully in wartime combat operations.
Exactly 20 years after Long Tan, in 1986, Australia's army chiefs succeeded in wresting ownership of the battlefield helicopter fleet from the air force. That was a bitterly contested decision strongly opposed by RAAF chiefs. The army's view is that it needed to integrate the helicopters into its order of battle as an essential element of evolving land warfare doctrine.
Historians agree the army's view about controlling battlefield helicopters was directly influenced by its experiences in Vietnam with RAAF and US Army helicopter pilots.
For the RAAF and its helicopter crews who fought in Vietnam, it is the pervasive myth fashioned largely out of the events surrounding Long Tan in August 1966 that has been most hurtful. The rumour, first aired at the time, that 9 Squadron had refused to fly in support of Smith's D company, has proved impossible to dispel.
RAAF 9 Squadron veterans also take issue with recently published Vietnam War histories, including Paul Ham's 2007 bestseller Vietnam: The Australian War. "Accustomed to US pilots swinging in to help on call, the Australian infantry at first maligned the RAAF pilots as cowards," Ham writes. Acknowledging the many courageous missions flown by 9 Squadron, Ham says the RAAF's alleged reluctance to undertake certain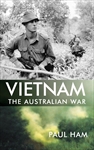 missions "became an instant part of army lore".
Ray Scott, 9 Squadron's commanding officer in Vietnam during 1966, says the squadron never refused to carry out a mission requested by the Australian taskforce HQ during the time he was in command.
"The lie that No 9 Squadron would not operate in insecure LZs (landing zones) and lacked courage is particularly galling. Some members of the squadron gave their lives attempting to support army personnel in insecure areas," Scott says.
Scott has pointed out that 9 Squadron had to scramble to adapt to the rigours of fighting in Vietnam. Only 12 weeks elapsed between the announced deployment of the Australian taskforce to Nui Dat and the arrival of the squadron. Essential equipment had to be scrounged and initially crews were inadequately protected from close ground fire.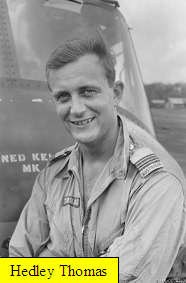 In all, 9 Squadron flew 237,424 missions in Vietnam between June 1966 and November 1971. Through a combination of professionalism and good luck, the squadron only suffered four combat deaths, the first of which occurred in July 1970, fours years after the initial deployment. A total of seven aircraft were lost.
The unit carried 414,818 personnel and 4,357 men were medivaced. Only three army personnel died while flying with the RAAF during its five-year deployment in Vietnam.
Another former 9 Squadron officer, Hedley Thomas, says Ham and other writers have overlooked his unit's critical role in inserting and extracting Special Air Service troops in covert operations.
"There was an exceptionally strong bond between the men of the SAS and the air crews of the squadron, and it exists to this day," Thomas observes. "We always got them out, night or day, regardless of the diabolical situations they were often in. I estimate that about 200 or so extractions were performed while the SAS (was) in contact with the enemy. On each one, the pilots knew before starting their approach they would be under fire while on the ground or in the hover. Cowards do not deliberately fly into hot areas."
In the movies - Kitchens don't have light switches.
When entering a kitchen at night, all you have to do is open the fridge door
and use that light instead.
Retired defence force and army chief General Peter Gration, who served in Vietnam, says there was a policy, "rightly or wrongly", that 9 Squadron would handle its helicopters differently from the US Army, which lost 4,000 machines in Vietnam. They "were employed in a different way. This is not to cast aspersions on their bravery or anything like that," he says.
Veterans of 9 Squadron maintain to this day that with their relatively tiny force they had to adopt different operational procedures from the Americans, half of whose helicopter losses in Vietnam were in accidents.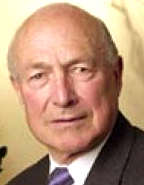 Gration (right) recalls a night operation in the village of Dat Do in late 1969 when his patrol requested a medical evacuation. "We couldn't get the American dust-off choppers. We had a 9 Squadron helicopter that came and he stayed overhead for 20-25 minutes. I was a lieutenant-colonel at the time, trying to get him to land. But he wouldn't do it and eventually he went back to his base. He thought it was too insecure. That sort of thing does make an impression. I am sure a lot of Australian Army people who have served in Vietnam were aware that for most of our hot insertions into tactically dangerous situations and casevacs (casualty evacuations), we used the Americans."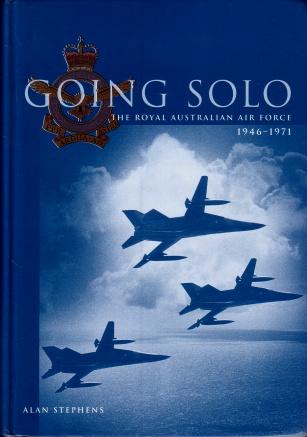 The fairest and most judicious account of the controversy comes from the RAAF's official historian Alan Stephens.
"While No.9 Squadron was to return to Australia after six years with the highest of reputations for its combat record, its experience during the first three months was an inter-service disaster," Stephens writes in "Going Solo: The Royal Australian Air Force 1946-1971", published in 1995.
Stephens notes that when 9 Squadron arrived in Vietnam in June 1966, just eight weeks before Long Tan, it was not prepared for war. Only two of its eight Iroquois were fitted with armoured seats, none had door gun mounts and the aircrew did not have chest protectors. The friction between the army and the air force over helicopter missions started right then, with the army quickly growing impatient with the RAAF. Soon after 9Squadron's arrival, Jackson even tried to dictate the composition of crew for some missions.