Home and contents insurance.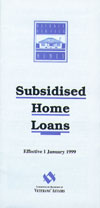 A lot of people don't know that they can now access economical insurance cover on their home and contents – even though they've never used the Defence Service Homes benefit. All you have to be is eligible. You can check if you're eligible for a DSH loan by going to this web site: http://www.dsh.gov.au/lending/lend_eligibility.htm
The policy is underwritten by QBE and is very broad as it includes damage caused by floods and storms – events that are not normally covered by many home policies.
If you want more info, call Defence Service Homes Insurance on 1300 552 662.
TPI Pensions.
On the 1st June, John (Blue) Ryan OAM, the National President of the Australian Federation of Totally and Permanently Incapacitated Ex Servicemen and Women Ltd sent a letter to Prime Minister Rudd concerning the outcome of the recent budget. The TPI Federation are asking for fairness and have consistently asked for fairness over the last 10 years. Last year the government said they were going to review pensions and the TPI Federation made it very clear to the office of the Minister for Veterans' Affairs and the Repatriation Commission that they expected the disability pensions to maintain their value relative to other government pensions. You can read the letter HERE.
The Clarke Review of 2003 didn't paint a true picture of how government compensates those injured through Military service for the premature aging and loss of earning power which resulted from the intangible effects of war or war like service. For well over a decade TPI's and others have been financially sacrificed on the DVA budgetary altar. Back in 1996 the TPI payment was 47% of the Average Weekly Ordinary Times Earnings (AWOTE). Today the TPI payment has the same community prosperity value ordinary citizens enjoyed back in 2007.
Today the TPI payment is 43% of the average ordinary wage. That is to say the TPI payment today is still $70 a fortnight down since the 1996 standard. So it is easy to see what all the government rhetoric is about; it's about why the TPI payment was left in auto pilot and no one did anything about it. Or better, no one did 'nothing' about it because of budget constraints, constraints that gave public servants their big fat bonuses.
The TPI payment increased a staggering $0.90 cents a fortnight between the years 1996, 1997 and 1998 due to negative Consumer Price Index (CPI) values. It was the negative CPI values in those three years that pushed government to change pension indexations from CPI to Male Total Average Weekly Earnings (MTAWE) indexation, all but the TPI payment. In 1998 government also changed the way CPI information was gathered, thus making sure CPI would never fall into a negative value, again to the demise of one group of people ~ TPI's.
No talk as yet regarding restoration against the loss of community prosperity since 1996, so from March 2008, the TPI payment was fully indexed against MTAWE, but TPI recipients will forever be behind community prosperity increases in daily living costs such as rents and rising mortgage repayments because the payment has no benchmark.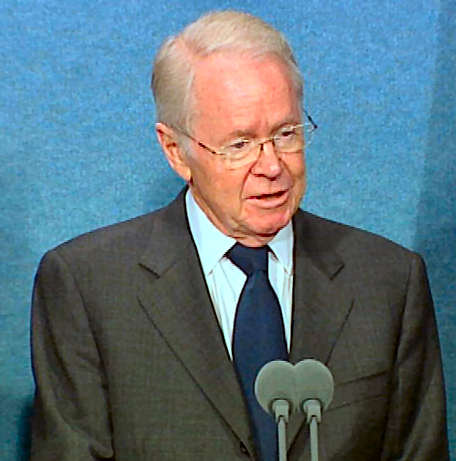 The real problem for TPI recipients is their compensation payment today represents no known legislated portion of the average ordinary wage and has only ever been increased by government whim and welfare index increases. Government whim and welfare index increases is not giving TPI's in need any real chance of living comfortably within community norms and enjoying community prosperity.
Justice John Clarke erred by using MTAWE instead of CPI in his assessment of TPI erosion and gave government a great inside running into creating a community perspective that TPI's are well off ~ today even some within the veteran community think that the TPI payment has been fixed.
The Clarke Review certainly fudged the TPI payment by including the Service pension when they presented to government in 2003 that single TPIs where in receipt of 90 per cent of MTAWE and married TPI's where in receipt of 115 per cent of MTAWE.
The Clarke Review calculated that TPI's suffered no loss in their TPI pension by including the Service pension as their total 'compensation package'. By reason, the Clarke Review in showing no losses of the TPI payment, was very mean and very deceptive in its presentation; unjust and clearly way beyond the bounds of decency. This calculation was grossly unfair and has left needy TPI's on an endless poverty cycle against community prosperity. By Justice Clarke's action of taking a snapshot of one particular year (2002) and determine that no loss was incurred is an inaccurate relationship with wage indexes such as MTAWE.
It is obvious Justice Clarke had the time to take a snapshot of the preceding six years, if he did so,his story would most certainly have been different.
TPI recipients were given crumbs after their long struggle for lost living standards against community prosperity. Between 1992 and 2005, Centrelink pensions rose 38% (MTAWE) while the TPI compensation payment increased 23%. From 1991 through to 1996 TPI compensation was paid at 47 per cent of the average full-time wage. In 2009 TPI compensation payment is 43%, making it a 4% decrease of the payment over the past 12 years.
How can a supposed generous and caring government hand injured Military personnel a 4 per cent decrease in compensation payments over a twelve year period? The 4% decrease shows the widening gap of community prosperity against government held standards towards injured war veterans.
Government have been crying poor for decades ~ but only toward one small group of Australians, as the attached XL Spreadsheet clearly shows. This spreadsheet clearly shows how much 'financial caring' federal politicians hold toward injured war veterans since WW2.
2009 Budget.

You can read an excellent snapshot of the 2009 Federal Budget HERE
DFRB/DFRDB Matters.
There is now a website relating exclusively to Australian Military information that has been put together by John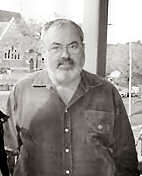 Graham. John has included a paper on pharmaceuticals by Sheldon Maher (right), a subject about which he says he feels very strongly.
He has tried to assemble papers on the problems we all face. Hopefully this site will enable all to understand the arguments and provide a proper understanding for individuals who may wish to make individual submissions. Of course your submissions will differ from the Government's.
John has not finished uploading documents as he says uploading is a continuing process.
You can access the site HERE.
Kate Lundy, who is a senator for the ACT and also shadow federal minister for Sport and Recreation has set up a site where you can make comment with regards to the DFRDB.
Have your say, click HERE