Radschool Association Magazine - Vol 28
Page 14
Privacy Policy | Editorial Policy | Join the Association | List of Members | Contact us | Index | Print this page

Djinnang Queensland get together.
The Queensland branch of the Djinnang Association, which consists of ex RAAF Communications Personnel, had their annual get together and general meeting on the 30 May 2009.
As has been the case for the past 5 or so years, the event was held at the Queensland Public Service Club in Brisbane and was well attended with about 80 members and their partners attending.
Mick Lawson was re-elected, unopposed, as the President of the Association.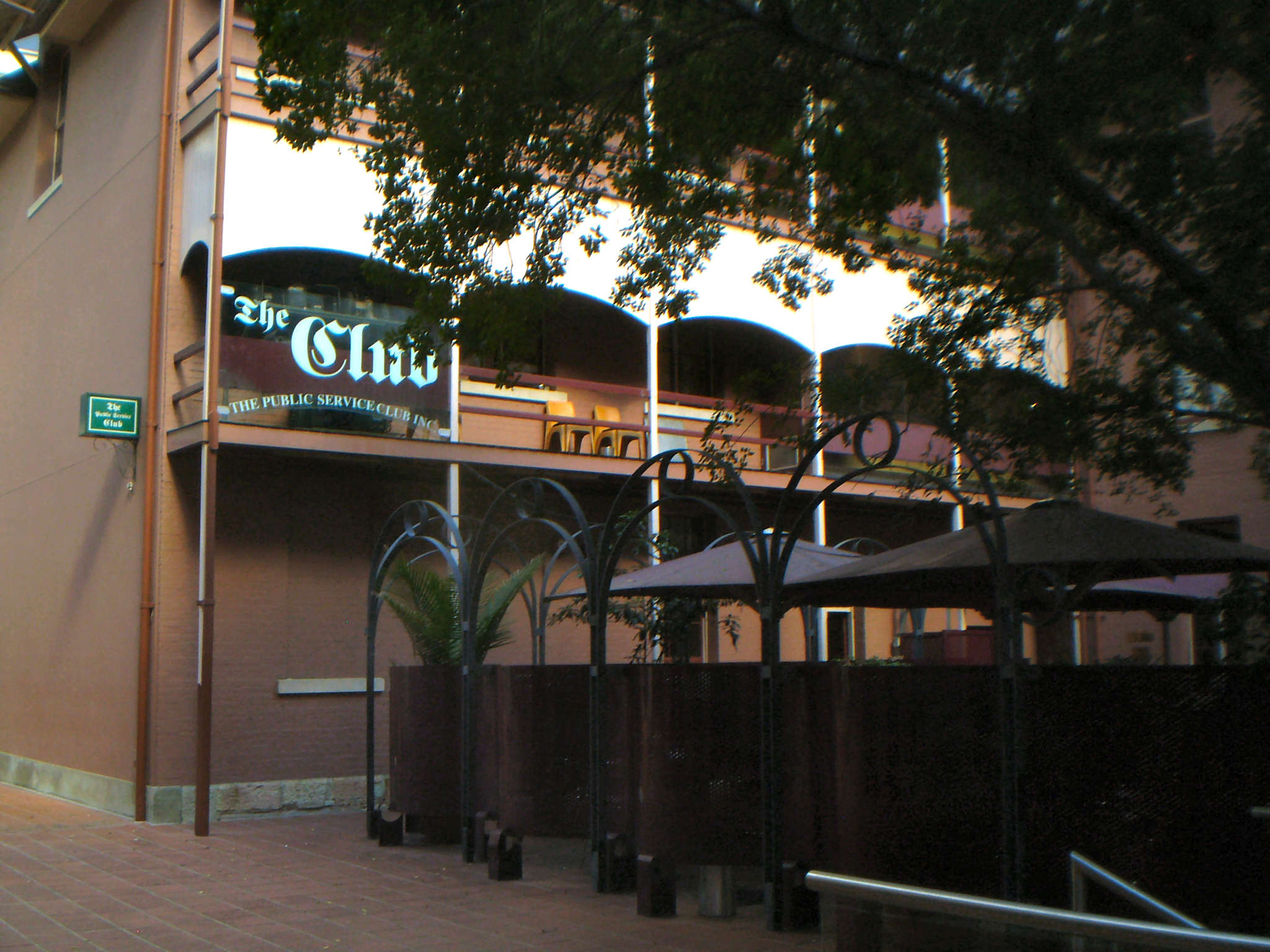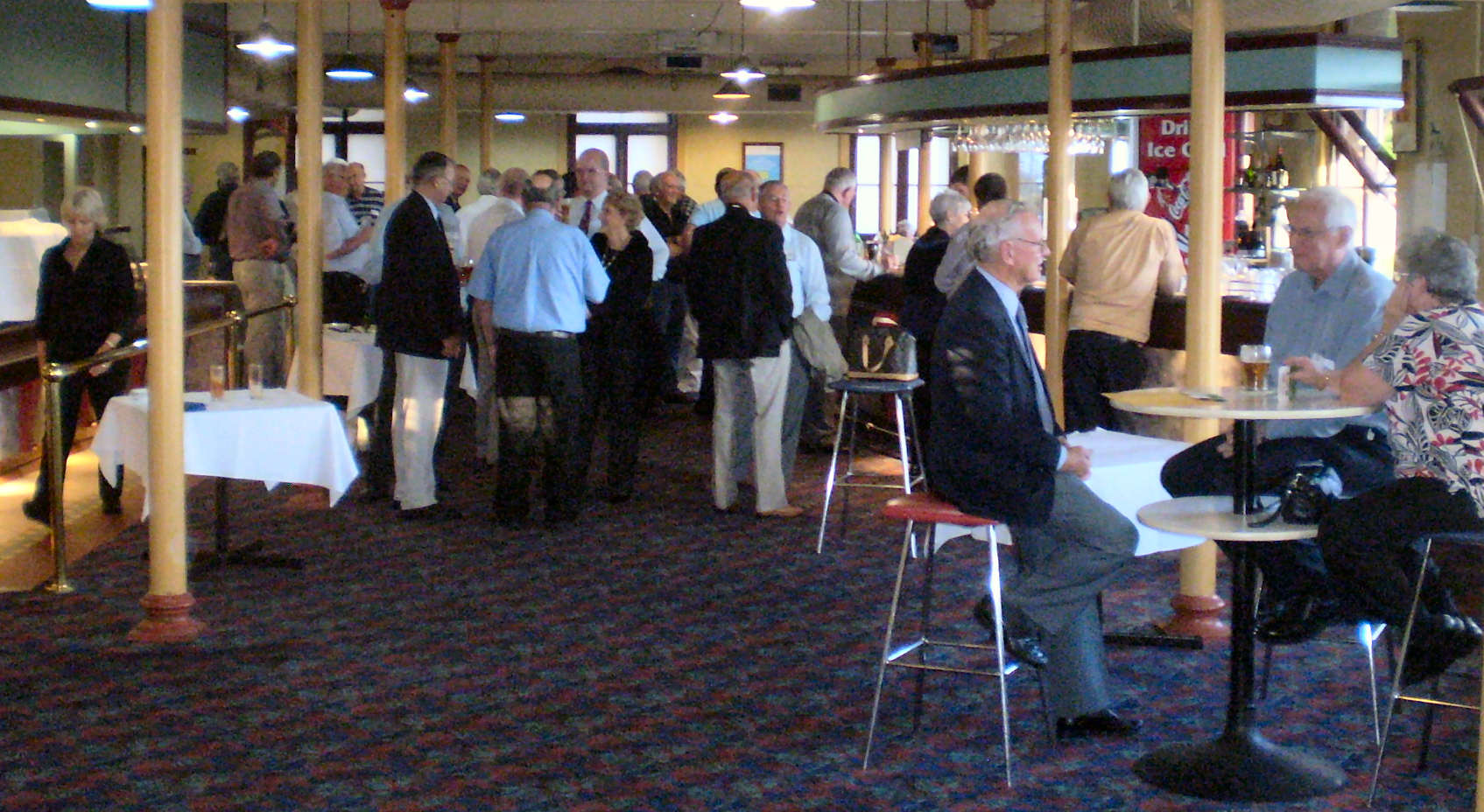 The upstairs function room of the Qld Public Service Club.
The photos below are of just a few of the people who attended.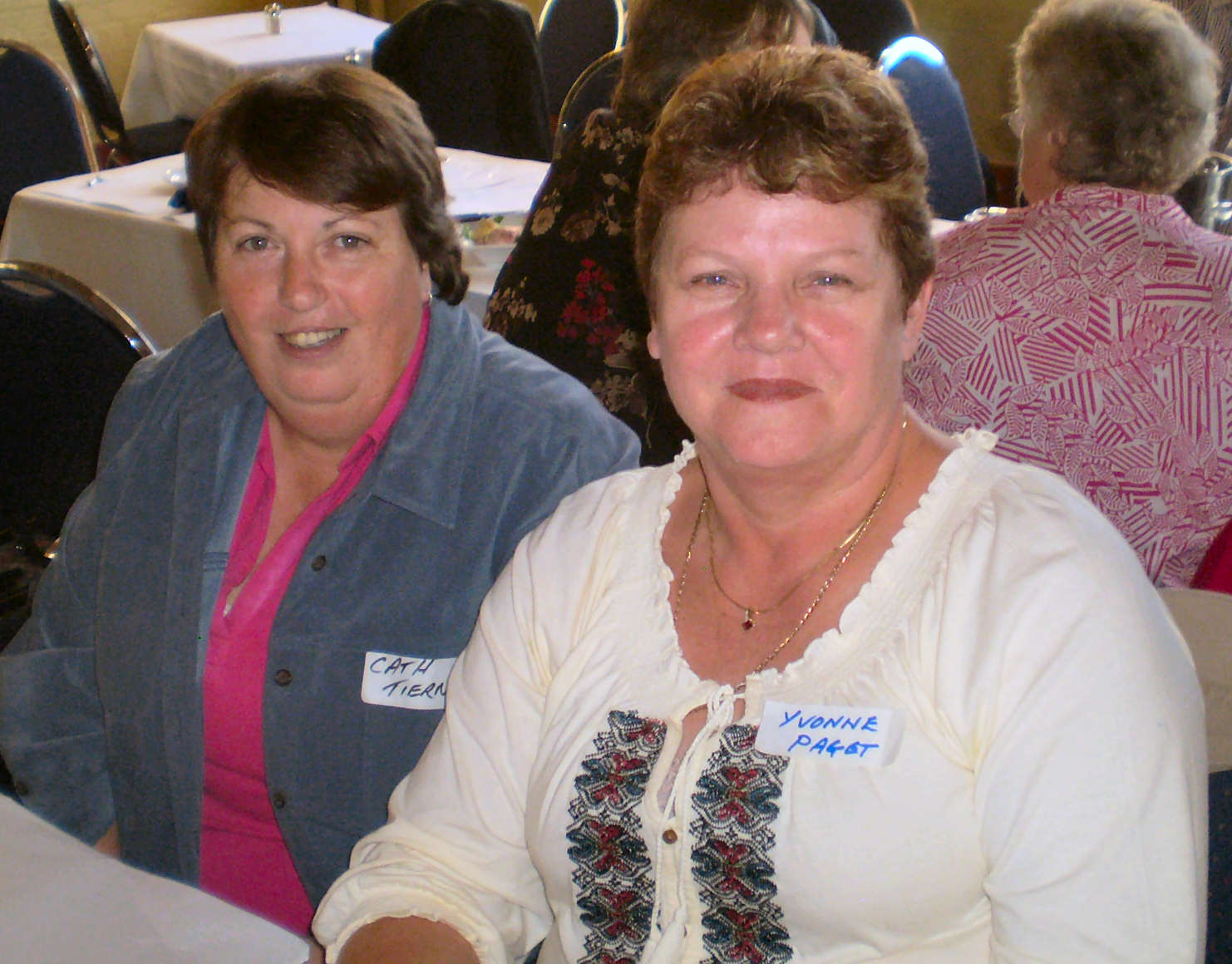 Cath Tierney and Yvonne Paget.
Why do toasters always have a setting that burns toast so black
that no sensible human being would dare eat it?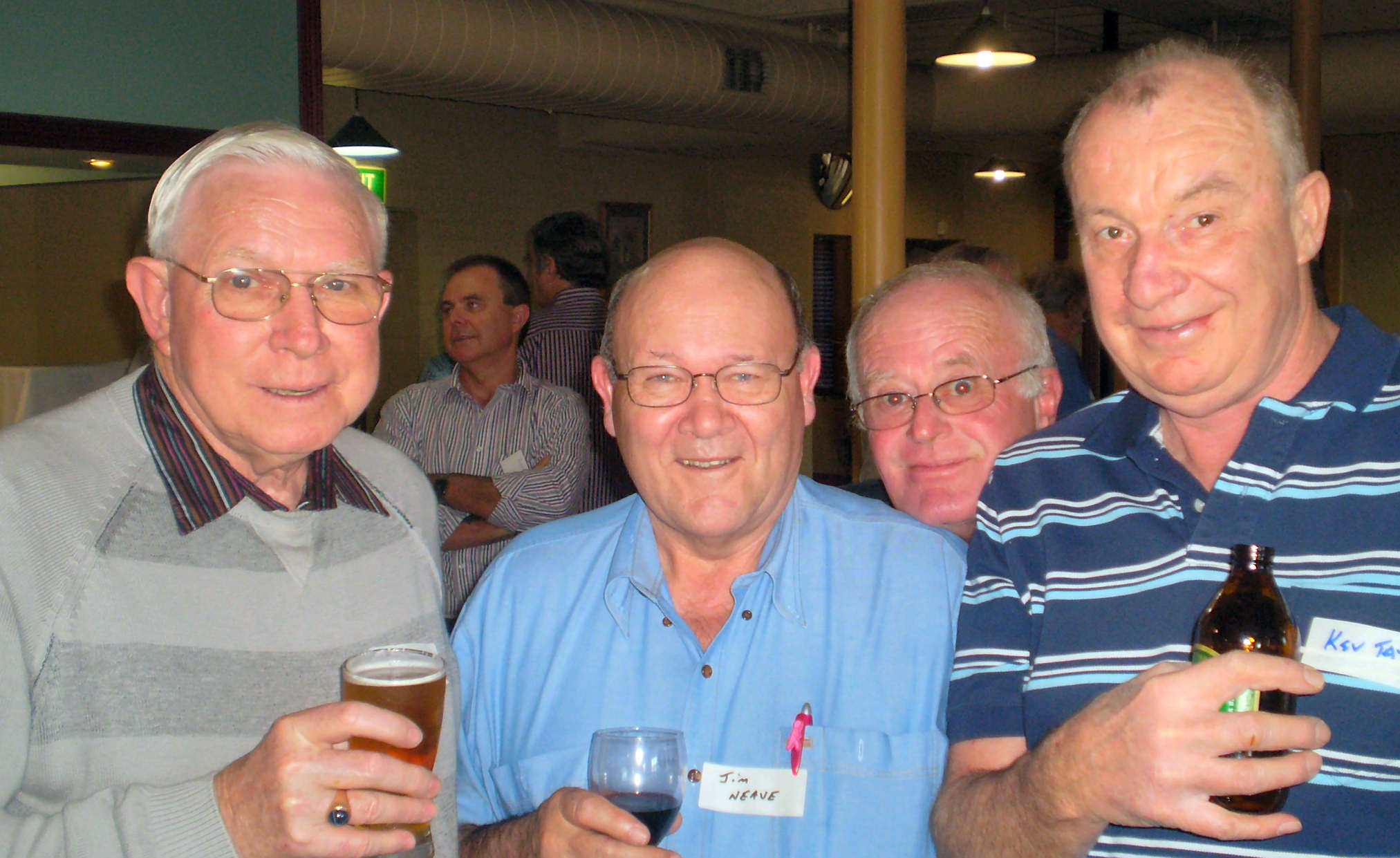 Ernie Gimm, Jim Neave, Tony Ireland, Kev Taylor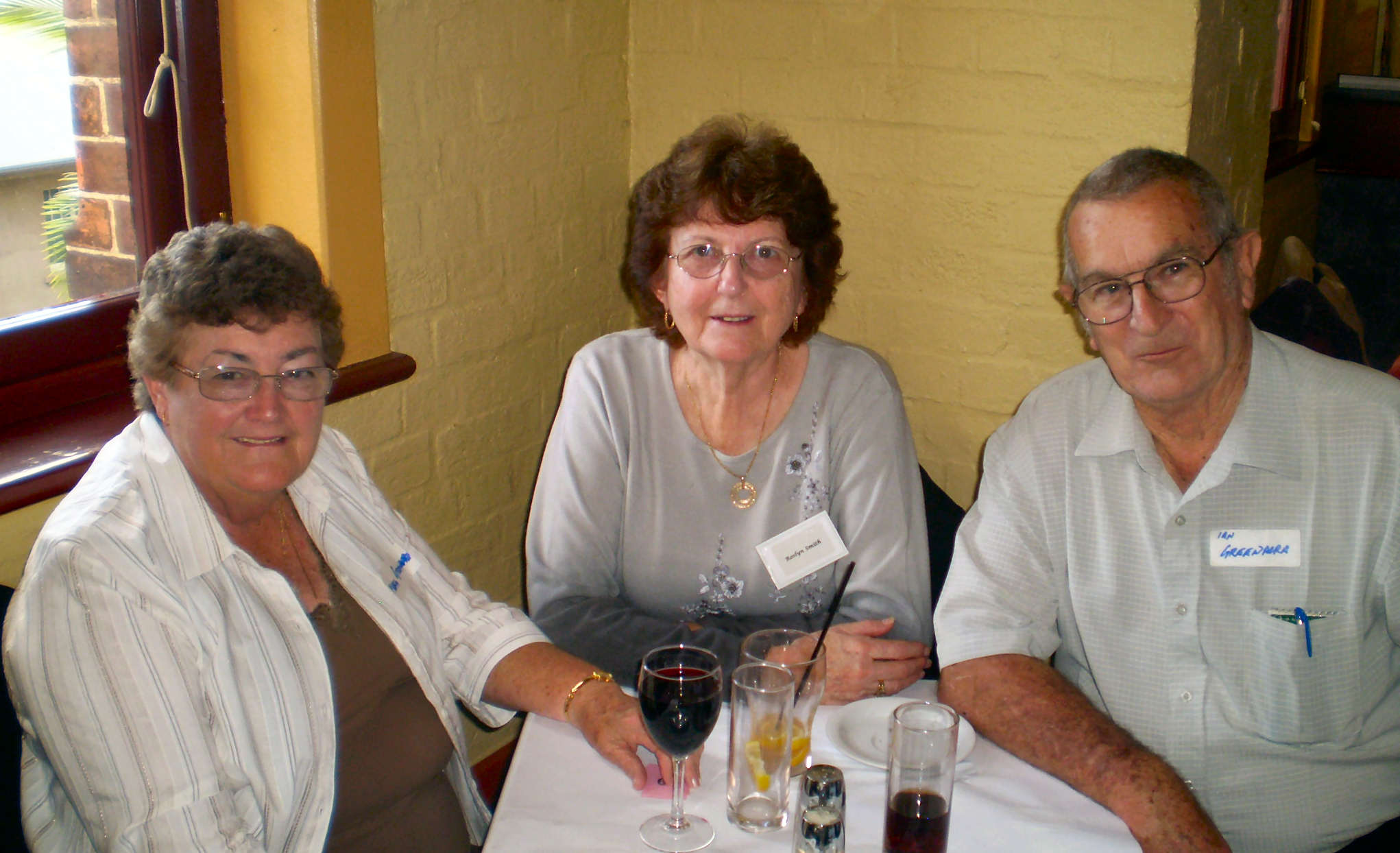 Marg Greenacre, Roslyn Smith, Ian Greenacre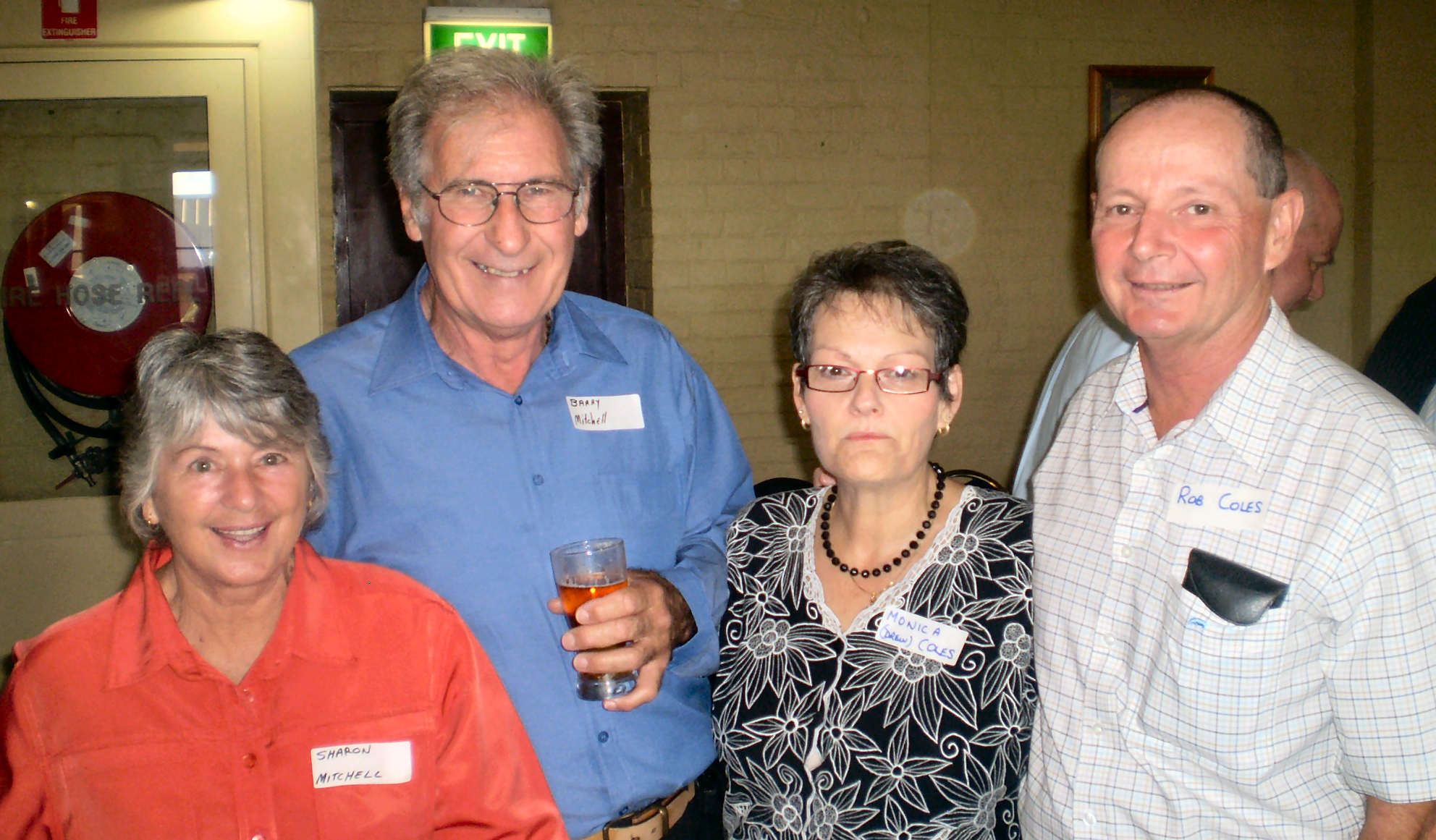 Sharon Mitchell, Barry Mitchell, Monica (Drew) Coles, Rob Coles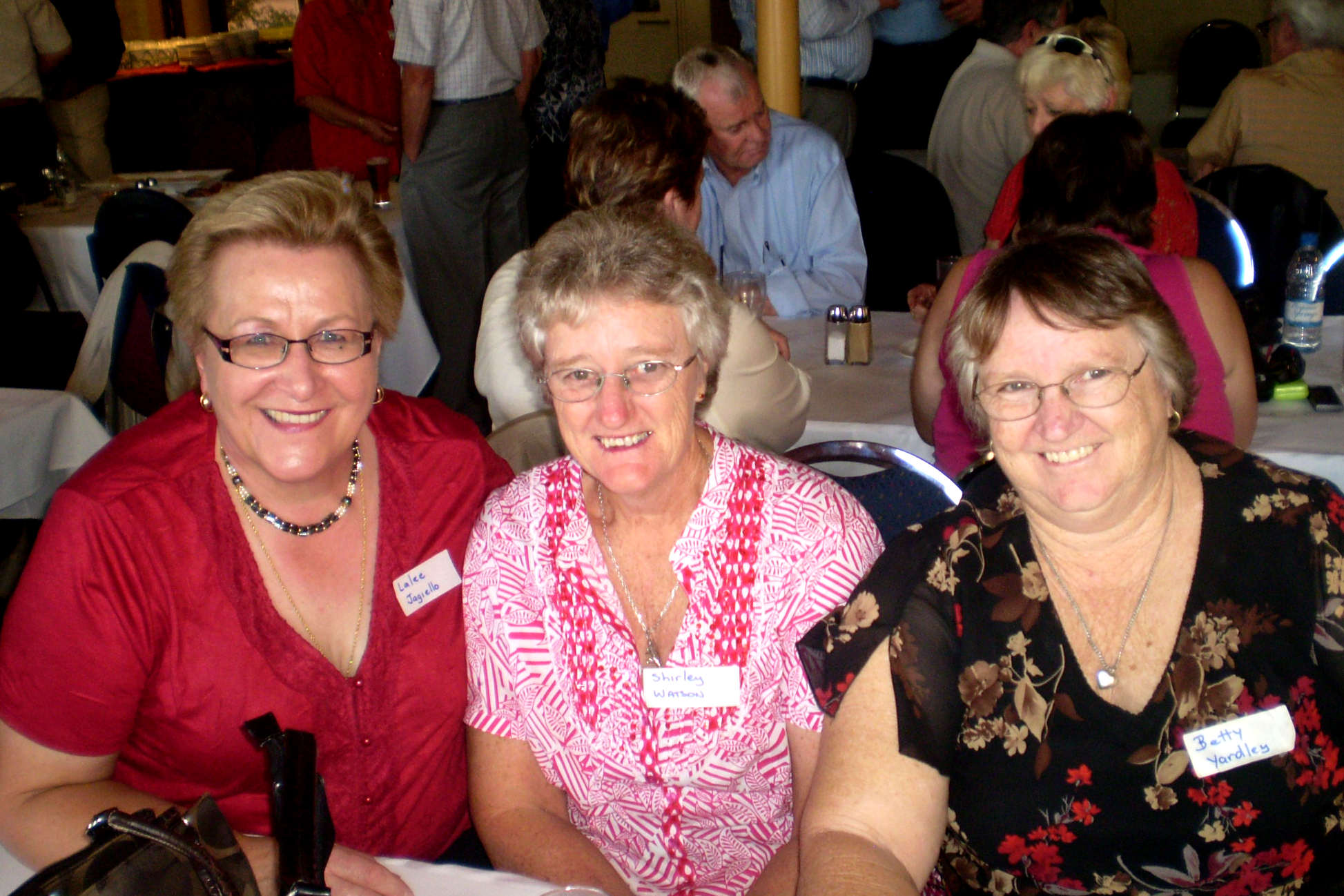 Lallee Jagiello, Shirley Watson, Betty Yardley.
The reunion was very well attended with some coming from far and wide. Cath Tierney and Dianne Hoopert followed the sun and came up from Hoppers Crossing in Victoria, Mick and Yvonne Paget came from Windsor and Lynton Clarke from Blaxland in NSW, Barry and Sharon Mitchell from Swan Reach, SA, John and Cathy Richards and Jim and Lorraine Neave came up from the windy ACT, Kev Taylor and Ian and Marg Greenacre came all the way over from WA.
Lallee Jagiello left her winter woollies in Burnie, Tas, tossed the bikini into the bag and arrived ready to party, and Ernie Gimm heard she was coming so he left his shorts and thongs in Townsville, tossed the duffel coat into his kit and headed for Brisbane with a glint in his eye.
Why do people run over a piece of string with their vacuum cleaner
three or four times, then reach down, pick it up, examine it,
then put it back down on the floor again
to give the cleaner one more chance?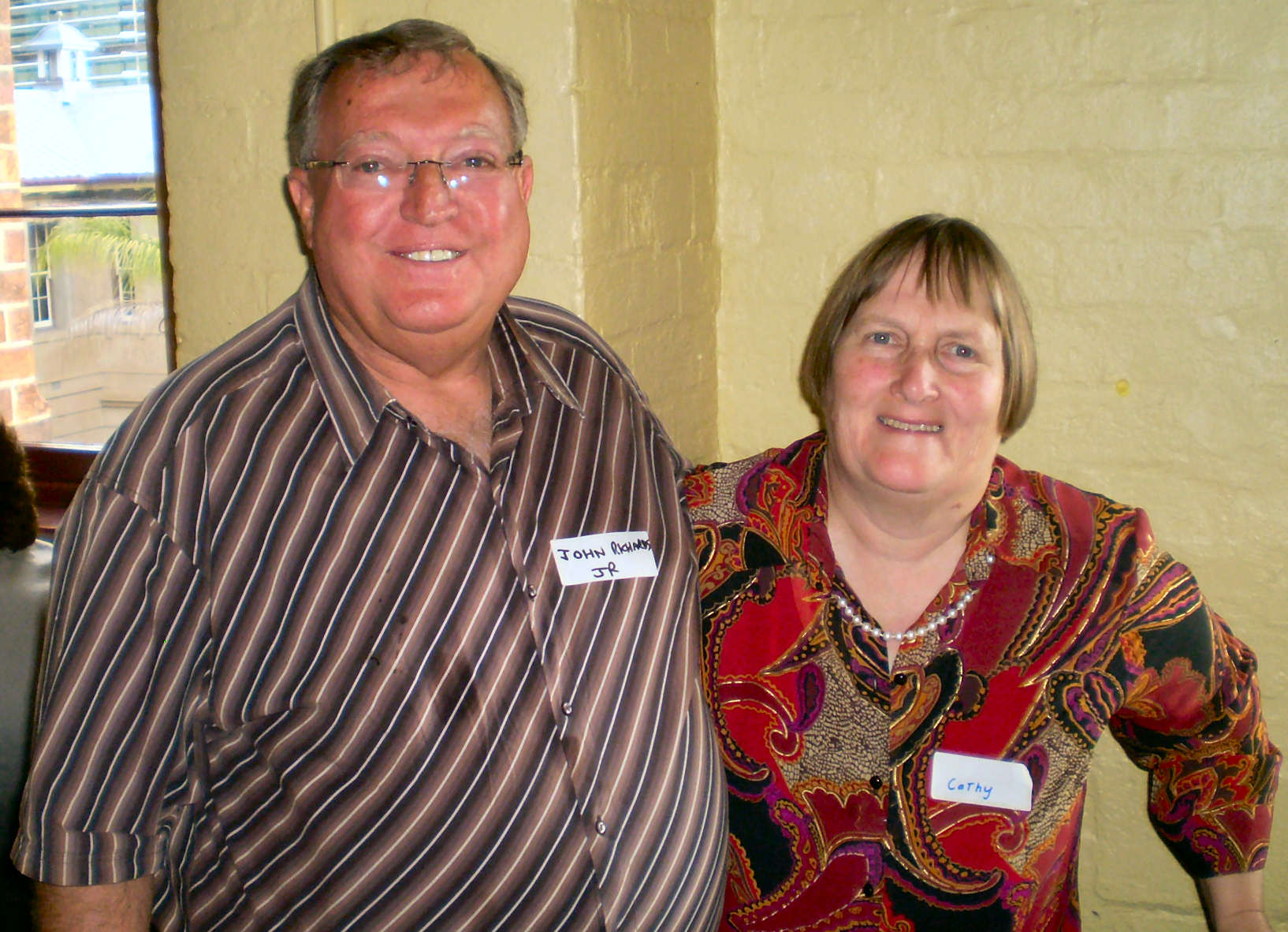 John and Cathy Richards.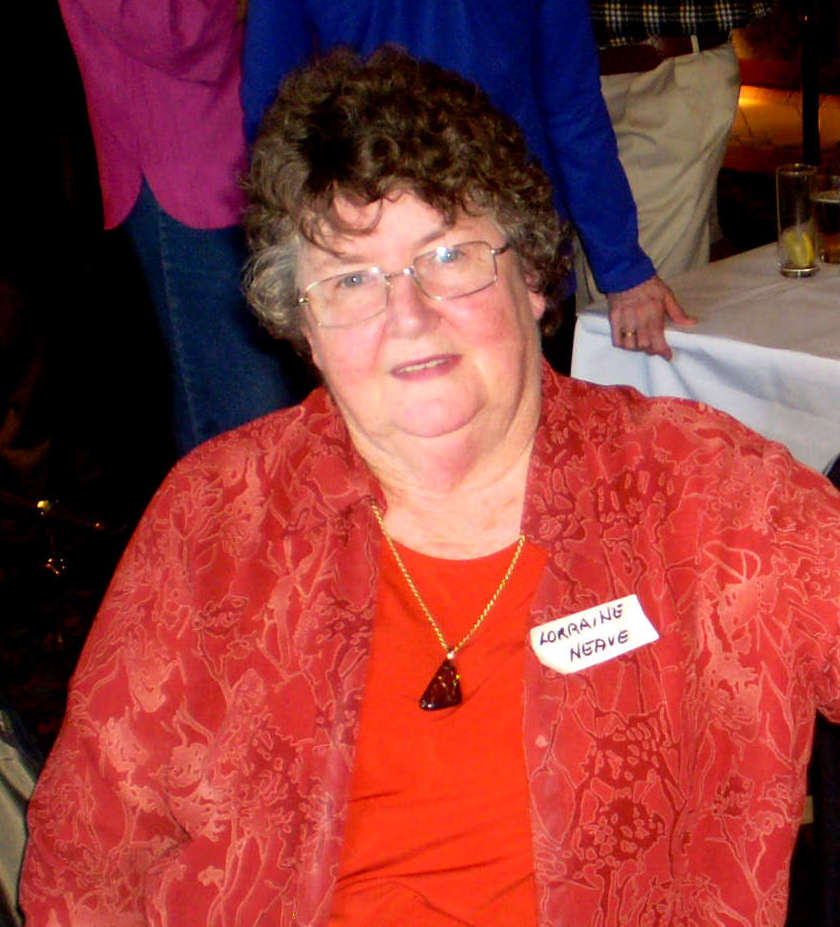 Lorraine Neave
The future ain't what it used to be.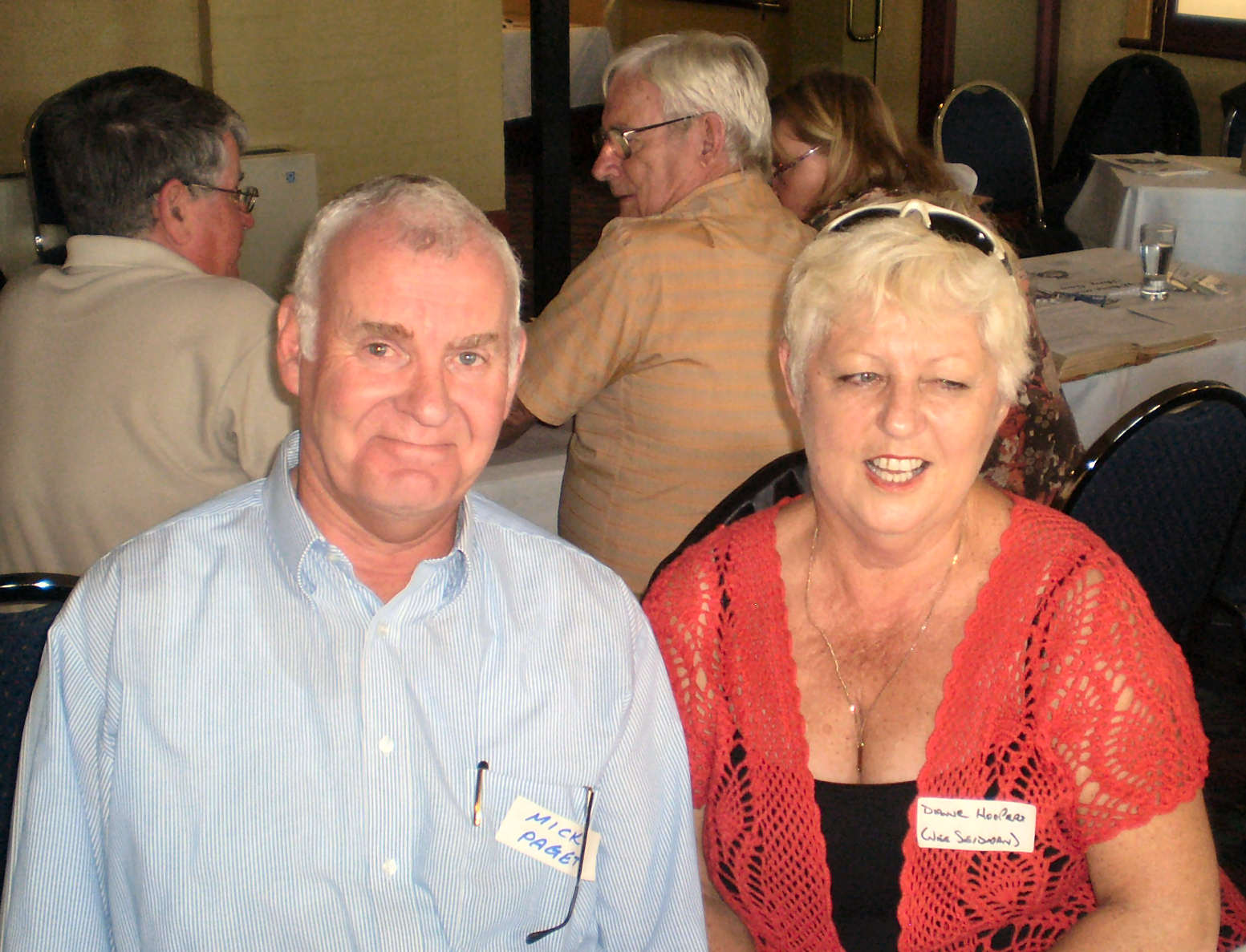 Mick Paget, Dianne Hoopert.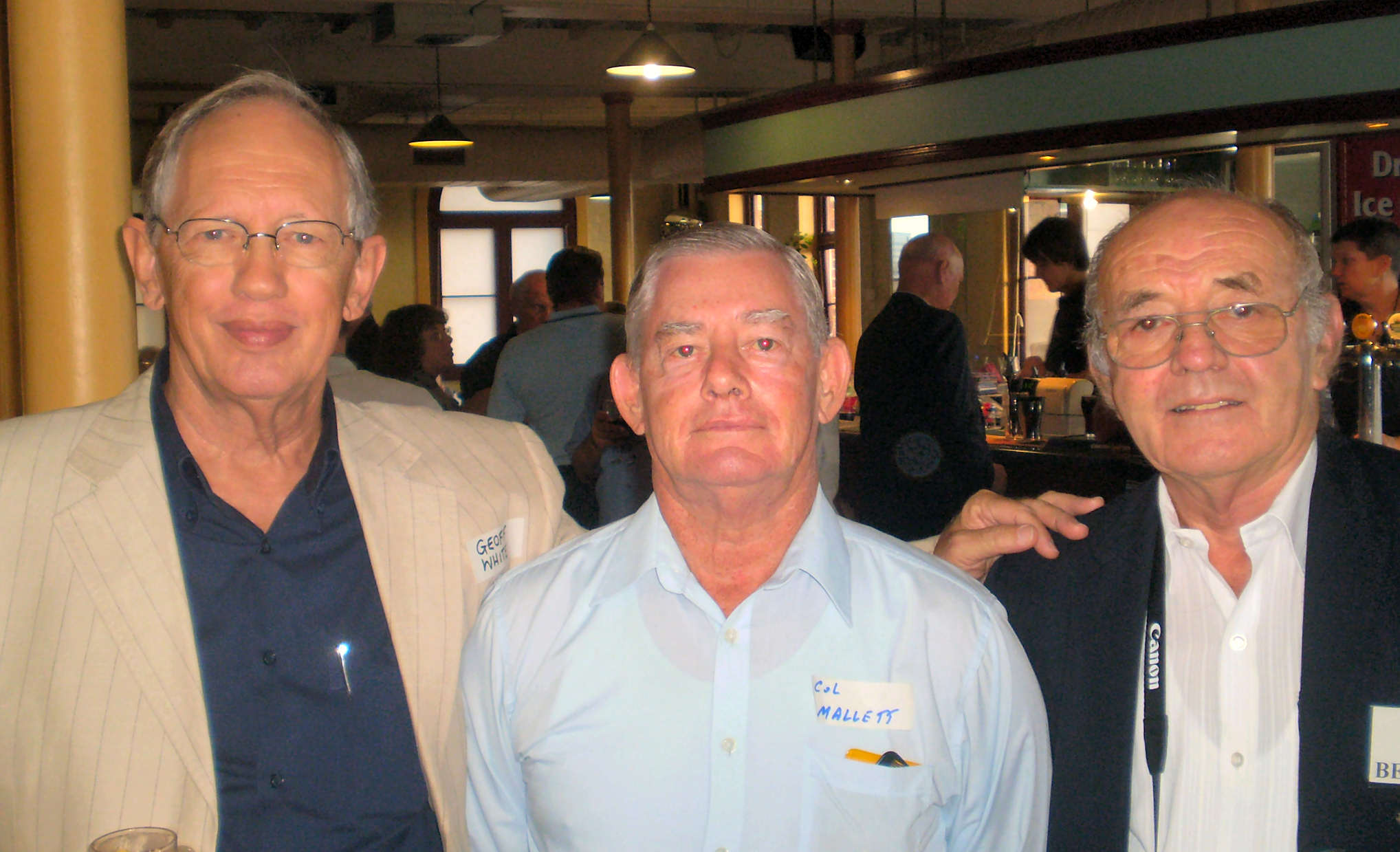 Geoff White, Col Mallett, Ron Bellert.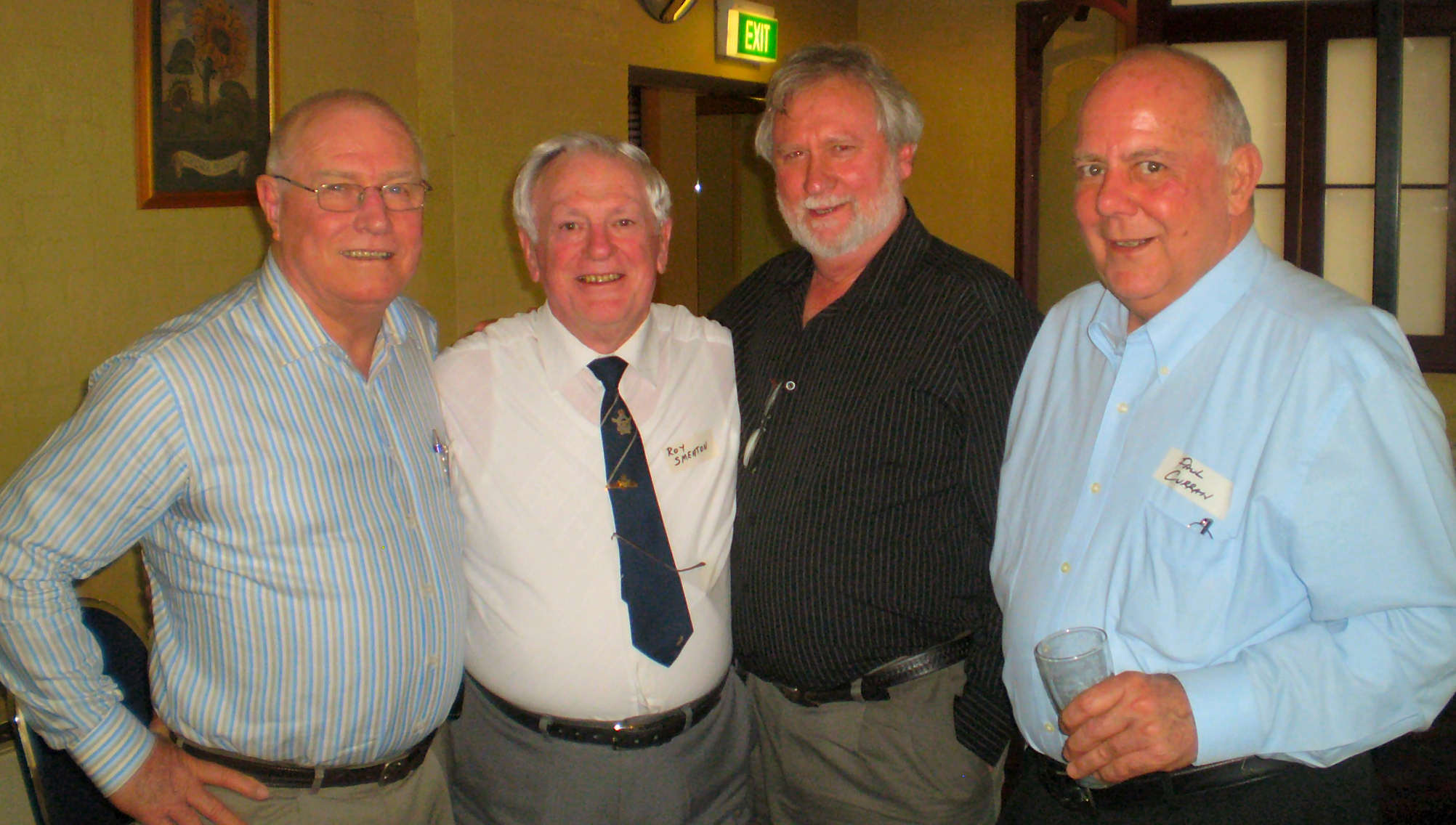 Mick Lawson, Roy Smeaton, Ron Faulkner, Paul Curran.
After being married for 44 years, I took a careful look at my wife one day and said, "Forty-four years ago we had a cheap apartment, cheap car, slept on a sofa bed and watched a 10-inch black and white TV, but I got to sleep every night with a hot 25-year-old girl". "Now I have a $1,500,000.00 home, a $45,000.00 car, nice big bed and plasma screen TV, but I'm sleeping with a 69-year-old woman. It seems to me that you're not holding up your side of things."
My wife is a very reasonable woman.
She told me to go out and find a hot 25-year-old girl and she would make sure that I would once again be living in a cheap apartment, driving a cheap car, sleeping on a sofa bed and watching a 10-inch black and white TV
Aren't older women great? They really know how to solve your mid-life crises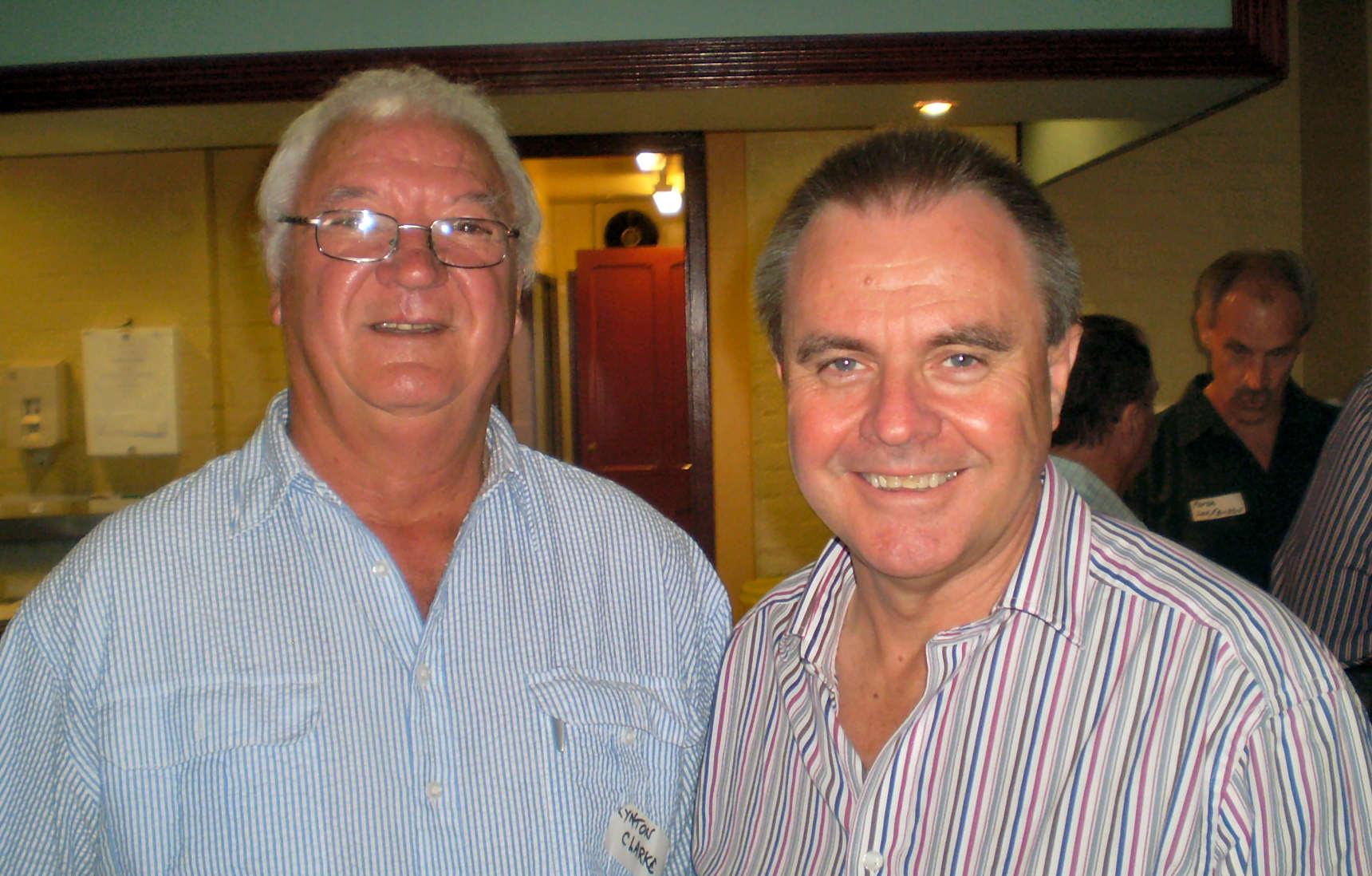 Lynton Clarke, Rick Smith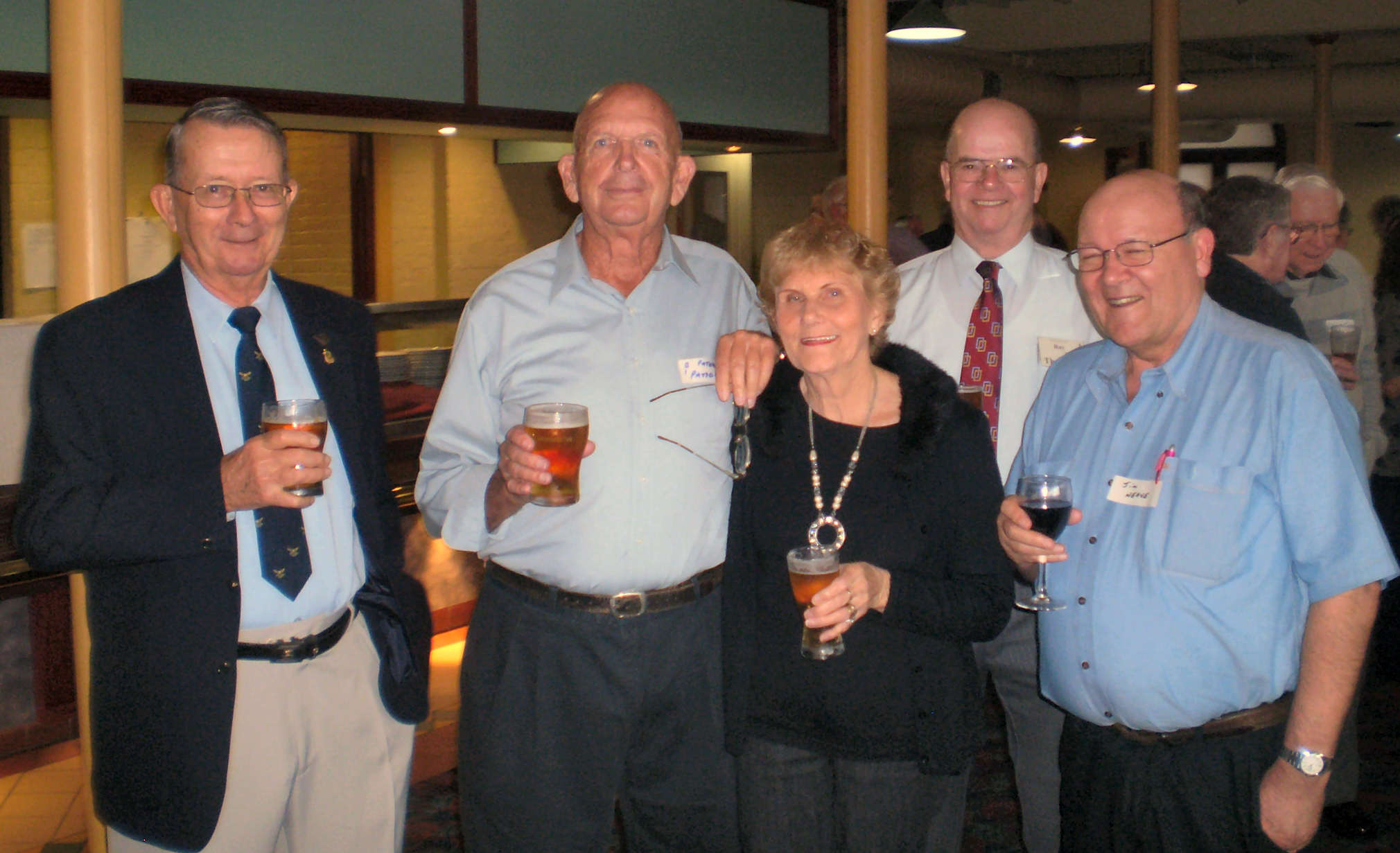 Norm Simpson, Brian Paterson, Esme Paterson, Ray Thompson, Jim Neave.
Warren Faver, Dennis Greig, Pat Prior, Sandy Faver, George Harris
A man and a woman were sitting beside one another in the first class section of an airplane. The woman sneezed, took out a tissue, gently wiped her nose, and then visibly shuddered for ten to fifteen seconds. The man went back to his reading. A few minutes later, the woman sneezed again, took out a tissue, wiped her nose, and then shuddered violently once again.
Concerned that the woman might have a cold, the man was nevertheless curious about the shuddering. A few more minutes passed and the woman sneezed yet again and as she did earlier, she took out a tissue, wiped her nose and her body shook even more than it did before.
Unable to restrain his curiosity, the man turned to the woman and said, "I couldn't help but notice that you've sneezed three times, wiped your nose and then shuddered violently. Are you OK?"
"I am sorry if I disturbed you", she said. "I have a very rare medical condition; whenever I sneeze I have an orgasm." The man, somewhat embarrassed now, was still curious. "I have never heard of that condition before" he said. "Are you taking anything for it?"
The woman nodded, "Yes, Pepper!!"
The Prime Minister was in Iraq and was chatting to 3 blokes, one from each of the 3 services.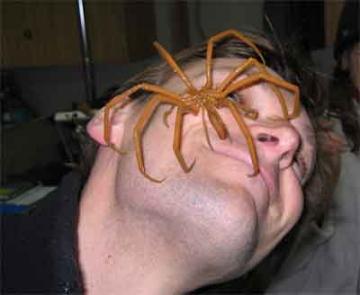 He asks each one what they would do if they woke up one morning and found a camel spider in their tent?
The digger says, "I'd reach over, grab my bayonet and stab it to death!"
The matelot says, "I'd reach over, grab my boot and bash it to death!"
The airman says, "I'd reach over, pick up the phone, call hotel reception and ask who the hell put a tent in my room?"
Back Go to page: 1 2 3 4 5 6 7 8 9 10 11 12 13 14 15 16 17 18 19 20 Forward